Latest News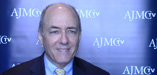 September 29, 2016 |
Personalized medicine looks at a patient's genome, but precision medicine takes more of their social and individual determinants into account, said Leonard M. Fromer, MD, FAAFP, executive medical director of the Group Practice Forum.
September 29, 2016 | AJMC Staff
What we're reading, September 29, 2016: as part of the bill to prevent a government shutdown, the Senate has finally approved Zika virus funding; electronic health record breaches skyrocketed from 2014 to 2015; and California passes "right to try" law for terminally ill patients.
September 28, 2016 | Mary Caffrey
The company's announcement notably does not use the term "artificial pancreas," although the technology is a considerably more significant advance from the 530G threshold suspend device of 2013. When the description "artificial pancreas" was attached to that product, the term was met with howls of protest from the type 1 diabetes community.
September 28, 2016 | Surabhi Dangi-Garimella, PhD
A study published in the journal Cancer has discovered that a 2012 recommendation for prostate cancer screening did not change physician behavior.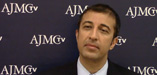 September 28, 2016 |
Mohs surgery is generally the gold standard for rare and more aggressive tumors because of the way the surgeon can ensure the roots of the tumor are gone and because the technique keeps the hole small, said Ally-Khan B. Somani, MD, PhD, at the 25th European Academy of Dermatology and Venereology Congress.
September 28, 2016 |
Plenary lecturer Stephen I. Katz, MD, PhD, director of the National Institute of Arthritis and Musculoskeletal and Skin Diseases, and adjunct investigator in the Dermatology Branch of the National Cancer Institute opened the 25th European Academy of Dermatology and Venereology Congress in Vienna with a discussion on past and future advances in dermatology.
September 28, 2016 |
Reimbursement issues surrounding Mohs surgery are getting worse, which provides a challenge for surgeons who would perform the procedure, explained Aleksandar L. Krunic, MD, PhD, during the 25th European Academy of Dermatology and Venereology Congress.
September 28, 2016 | Mary Caffrey
Horizon Blue Cross Blue Shield's annual Patient-Centered Summit covered efforts by the state to expand naloxone access, provide peer support for those rescued from an opioid overdose, and the insurer's prevention practices.
September 28, 2016 | Surabhi Dangi-Garimella, PhD
A new study presented at the annual meeting of the American Society for Radiation Oncology has found a significant survival advantage of combining chemotherapy and radiotherapy following surgery in patients with medulloblastoma.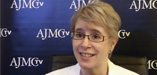 September 28, 2016 |
CMS reached its goals for value-based payments in part because of providers' enthusiasm for new programs, said Kate Goodrich, MD, director of the Quality Measurement and Value-Based Incentives Group in CMS.
September 28, 2016 | Jackie Syrop
Barring major advances in prevention, diagnosis, and treatment of chronic obstructive pulmonary disease (COPD), hospitalizations for the disease will increase by more than 150% over the next 15 years in developed countries
September 28, 2016 | Christina Mattina
Mix-ups in patient identification are a fairly frequent occurrence that can cause real harm to patients. These events are highly preventable with strategies.
September 28, 2016 | AJMC Staff
What we're reading, September 28, 2016: a new company will help people fight their medical bills; prescription drug monitoring programs may not be helping the opioid crisis; and why banning pay-for-delay deals may not help to lower costs.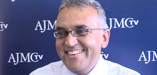 September 27, 2016 |
CMS' star ratings for hospitals have been controversial because they penalize hospitals that disproportionately care for the poor and the sick, and efforts by CMS to adjust the methodology haven't really addressed the concerns, explained Ashish K. Jha, MD, MPH, the K.T. Li Professor of Health Policy at the Harvard T.H. Chan School of Public Health and the director of the Harvard Global Health Institute.
From the Journals
Askin and Margolius
The authors propose statewide programs that would expand the Prescription Drug Monitoring Program for all medications—not just opiates—in order to reduce outpatient medication errors.
Caffrey
Second of 2 parts: Coverage of the first half of the session appeared in the May issue of Evidence-Based Diabetes Management.1
Smith
Second of 2 Parts: See Part 1, in Evidence-Based Diabetes Management, coverage of Patient-Centered Diabetes Care 2016.
Patterson
This study conducted a cost-benefit analysis of appointment-based medication synchronization for improving adherence in patients on chronic medications for hypertension, hyperlipidemia, and diabetes.
Smith
For some patients newly diagnosed with type 2 diabetes, skipping metformin monotherapy and going straight to fixed-dose combinations with a DPP-4 inhibitor or an SGLT2 inhibitor makes sense, evidence shows.
Hurley et al
Compared with Japan, the United States has substantially less geographic variation in surgical outcomes, but it has higher variation in cost.
Smith
Two competing insulin / GLP-1 combinations, one from Sanofi and the other from Novo Nordisk, are under review at FDA.
Erhun et al
Outpatient surgeries in the United States account for roughly 7% of annual healthcare expenditures. To exploit substantial opportunities to improve the value of outpatient surgical care, the authors composed an evidence-based care delivery composite for national discussion and pilot testing.
Navathe
This article details strategies based on principles from psychology and economics that health systems may use to align with physicians.