Latest News
August 23, 2016 | Mary Caffrey
Governor Phil Bryant's opposition to expansion contrasts with his public support for other healthcare initiatives, such as a new diabetes research center and telehealth research.
August 23, 2016 | Mary Caffrey
The recommendation comes after a review of evidence of how sugar consumption affects children's health. FDA is scheduled to add information on added sugar to food labels in 2018.
August 23, 2016 | Surabhi Dangi-Garimella, PhD
A new study by researchers at the Institute of Cancer Research has substantiated that hormone replacement using estrogen and progesterone increases the risk of breast cancer, especially with longer use.
August 23, 2016 | AJMC Staff
What we're reading, August 23, 2016: Republicans in Congress indicate they may be willing to fix the Affordable Care Act instead of repeal it once President Obama is out of office; an Alzheimer's drug receives fast-track designation from the FDA; and Pfizer to acquire Medivation.
August 23, 2016 |
Medication adherence is a complex issue, and Lonny Reisman, MD, CEO of HealthReveal, emphasized the importance of better understanding what methods or strategies will help motivate patients to do what is in their best interest.
August 22, 2016 | Surabhi Dangi-Garimella, PhD
A new report by the Harvey L. Neiman Health Policy Institute recommends a bundled payment model for breast cancer screening, with the objective of improved patient care and a more efficient use of healthcare resources.
August 22, 2016 | Mary Caffrey
A $245 million priority review voucher is essentially wasted, not over the therapy, but the delivery device.
August 22, 2016 | Laura Joszt
Researchers from Tufts Medical Center analyzed findings from 26 studies to determine how drug exclusion policies affect patients and healthcare costs.
August 22, 2016 | Mary Caffrey
Diabetes advocate Kelly Close of diaTribe and Close Concerns wrote in a blog post that those with diabetes can make a video to share with the FDA.
August 22, 2016 | Surabhi Dangi-Garimella, PhD
Factors such as insurance status and being married are significant determinants of survival compared with race/ethnicity, in patients with multiple myeloma who are less than 65 years of age.
August 22, 2016 | AJMC Staff
What we're reading, August 22, 2016: freestanding emergency clinics come under increased scrutiny; hospitals are being more open about medical mistakes; and regulations to blame for rising generic drug prices.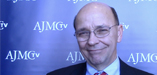 August 22, 2016 |
While Joe Antos, PhD, the Wilson H. Taylor Scholar in Health Care and Retirement Policy at the American Enterprise Institute, believes that the ACO model is here to stay, he said that the way these organizations operate are likely to change.
August 21, 2016 | Jackie Syrop
Once smokers develop chronic obstructive pulmonary disease, quitting may not improve smokers' lung function; thus, smokers should quit as early as possible to have the greatest chance of reversing lung damage.
August 21, 2016 | Jackie Syrop
There is a role for employers in improving employees' health and wellbeing, and employees have a high level of satisfaction with existing health and wellbeing programs.
From the Journals
Kymes et al
The authors found that comorbidity burden and the direction of behavioral change influence the relationship between adherence and medical spend. This could affect the cost-benefit considerations of medication adherence programs.
Alvarnas
This issue of Evidence-Based Oncology is dedicated to understanding the implications, scope, and opportunities within the realm of cost sharing in oncology.
Dangi-Garimella
Financial burden is a potential nonclinical adverse event in cancer patients. As patients, especially those in the lower income ranges and the middle class, struggle to meet their medical bills, the likelihood of them skipping doses or doctor's visits is quite high.
Chell
Reducing barriers to hematopoetic stem cell (HPC) transplant is critical to supporting patients with one of the more than 70 blood cancers and other blood disorders (such as leukemia, lymphoma, and myloplastic dysplasia) for which a transplant may be the only therapy remaining with curative intent.
Watson and Landwehr
Young adult (YA) cancer survivors are hit the hardest in the wallet by their treatment. The average net worth of YAs who have received grants from The Samfund is a staggering –$35,000, while their counterparts in the general population is $68,000
Conway and Marino
Precision oncology, or the clinically and financially efficient use of genomically matched treatments and clinical trials, is evolving as a potentially important starting point for cancer care within successful alternative payment models.
Sharpe et al
Since 2005, American Cancer Society has sponsored the Health Insurance Assistance Service, a unique initiative to help cancer patients navigate the private coverage system and to educate policy makers about how coverage works for patients with this serious and chronic condition.
Frank
When it comes to health coverage, most Americans face an unnerving reality—they have no idea what is covered under their health insurance policy until after they are affected by illness or disease.
Dangi-Garimella
A study by researchers at the University of California, Berkeley, found that patients who have access to the prices charged by a testing laboratory, as well as reference pricing, choose lower-cost laboratories, a move that results in overall cost savings.