Latest News
February 20, 2017 | AJMC Staff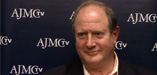 February 20, 2017 |
The introduction of value-based payment models means that the goals of providing optimal patient care have become aligned for the clinician and the insurer, leading to more cooperation and support, said Roy Beveridge, MD, chief medical officer of Humana. This represents a shift from the more adversarial relationship between physicians and payers that existed under fee-for-service models.
February 19, 2017 | Surabhi Dangi-Garimella, PhD
The trial successfully improved progression-free survival and also tested a BRCA diagnostic test in patients with ovarian cancer.
February 19, 2017 | Laura Joszt
As CMS moves forward with the Medicare Access and CHIP Reauthorization Act, it is funding organizations to help solo and small practices succeed under the new payment system.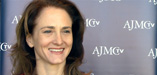 February 19, 2017 |
Carevive recognizes the importance of including patient-reported outcomes into the care planning process, so they have developed surveys that will provide patients with the resources to address those concerns, according to Carrie Stricker, PhD, RN, AOCN, chief clinical officer and co-founder of Carevive.
February 18, 2017 | Christina Mattina
Weill Cornell Medicine and Boehringer Ingelheim have announced a collaboration that will investigate novel approaches to treating chronic respiratory disease.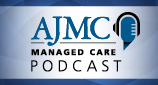 February 18, 2017 |
Every week, The American Journal of Managed Care® recaps the top managed care news of the week, and you can now listen to it on our podcast, Managed Care Cast.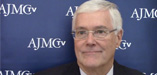 February 18, 2017 |
The spread of HIV has stabilized in some areas of the world, but continues to rise in others, said Thomas C. Quinn, MD, director of the Johns Hopkins Center for Global Health.
February 17, 2017 | Christina Mattina
A study in Diabetes Care examined the effects of high-deductible health plans on healthcare utilization for diabetes patients with varying incomes.
February 17, 2017 | Mary Caffrey
The policy brief outlines House GOP thinking on a universal, refundable, and portable tax credit, state-based high-risk pools, and how to repeal Medicaid expansion. But many specifics, including what it would cost a typical family, are unclear.
February 17, 2017 | Christina Mattina
A look at Seema Verma's approach to reforming healthcare policy, and what it could mean for Medicare and Medicaid if she is confirmed as CMS administrator.
February 17, 2017 | Surabhi Dangi-Garimella, PhD
An e-mail, from Mark Merritt, president and CEO of the trade group Pharmaceutical Care Management Association, to the organization's board, lays out a plan to develop an aggressive campaign to convince the new administration that the fault rests with pharmaceutical manufacturers.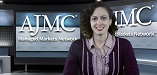 February 17, 2017 |
This week, the top managed care stories included the end of 2 insurance megamergers, a proposed rule to tighten restrictions for the Affordable Care Act, and new legislation in New Jersey provides the nation's strictest mandates for treating addiction.
February 17, 2017 | AJMC Staff
From the Journals
Seiden et al
The shift to value-based care, concurrent with innovations in immune-based care, will create challenges in oncology. What should be the physician and manufacturer responsibility during these changing times?
Saxton et al
Patients, caregivers, and providers need education on immunotherapy treatment, support in patient-provider communications as well as support in mitigating the financial impact of immunotherapy treatment.
Dangi-Garimella
An oncologist provides insight on his experience with using CAR-T therapy in the clinic and his prediction for the future of this revolutionary treatment.
Reistroffer et al
A health plan–sponsored care management program that included a coaching for activation intervention was associated with reduced emergency department visits and hospital admissions, and better clinical outcomes.
Doshi et al
A retrospective claims analysis showed that synchronized refill schedules were associated with better medication adherence among Medicare Advantage patients taking multiple maintenance medications.
Younossi et al
Hepatitis C virus treatment is often restricted in Medicaid patients. This analysis evaluates the clinical and cost impacts of treating all Medicaid patients versus the current status quo.
Chernew
Finding ways to improve outcomes and reduce the cost of care is imperative for patients with chronic conditions. A combination of health information technology use, patient and provider engagement, and attention to the clinical services can promote success in this area.
Dangi-Garimella
Immunotherapy treatments are not without side effects. What do patients and their families need to know so they are more aware?
Chandra
Community oncologists will be at the forefront of using immunotherapies and will need to be strong advocates for greater information and affordability of therapies.