Latest News
August 29, 2016 | Surabhi Dangi-Garimella, PhD
A vaccine, under development in Cuba for more than 2 decades, has shown potential to improve survival in patients with advanced non-small cell lung cancer.
August 29, 2016 | Mary Caffrey
Payer coverage has been cited as the most frequent barrier to patient access to obesity therapy. While most new obesity therapies have lower wholesale costs than SGLT2 inhibitors, lack of coverage puts them out of reach for most Americans, according to a new study.
August 29, 2016 | Mary Caffrey
Kentucky Governor Matt Bevin's updated Medicaid proposal relies on beneficiaries being active consumers in their healthcare, but evidence shows that will be unlikely, especially among those with low incomes.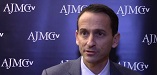 August 29, 2016 |
Not only are patients with prediabetes benefiting from Omada Health's Prevent program, Omada benefits as well by learning from the enrolled patients about how to better serve the Medicaid population, Mike Payne, MBA, MSci, chief healthcare development officer at Omada Health.
August 29, 2016 | AJMC Staff
What we're reading, August 29, 2016: Audit finds Medicare Advantage plans overcharged the government; enrollment on the Affordable Care Act's exchanges less than half of initial prediction; and California bill to protect consumers from surprise medical bills divides physicians.
August 28, 2016 | Priyam Vora
High-density lipoprotein (HDL) has become known as "good cholesterol" because it helps reduce risk of stroke and heart attack. However, new research found that both high and low levels of HDL could increase a person's risk of premature death.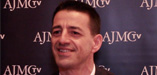 August 28, 2016 |
Rocco Perla, president of Health Leads, explained that not only do stakeholders in the health system need to come together, but that the conversation also must be patient-centered to truly make headway in care reform.
August 28, 2016 | Jackie Syrop
Despite coverage gains since the implementation of the Affordable Care Act, groups at risk of being uninsured before the law continue to have higher uninsured rates.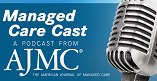 August 28, 2016 | Laura Joszt
In this podcast Margaret E. O'Kane discusses how she got into quality measurement, the beginning of the National Committee for Quality Assurance, and the next frontier in quality measurement.
August 27, 2016 | Priyam Vora
High persistent spending is unusually common during the year before death, researchers find.
August 27, 2016 | Jackie Syrop
Programs that seek to lower hospital admissions rates may also reduce readmissions, even though patients in communities adopting the programs tend to be sicker when hospitalized, according to a recent study in Health Affairs.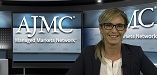 August 27, 2016 |
This week in managed care, the top stories included new reports on a 10-year experiment in payment reform, more results from the early years of the Affordable Care Act, and findings on employee wellness programs.
August 26, 2016 | Mary Caffrey
Researchers found a dose-response relationship for several cancers involved in eating, meaning the higher the weight, the greater risk of cancer.
August 26, 2016 | Jackie Syrop
Advances in genetic technologies have a great potential to be used to advance treatments, especially through personalized medicine. However, there are concerns that disadvantaged groups do not have access to these advances.
From the Journals
Kymes et al
The authors found that comorbidity burden and the direction of behavioral change influence the relationship between adherence and medical spend. This could affect the cost-benefit considerations of medication adherence programs.
Alvarnas
This issue of Evidence-Based Oncology is dedicated to understanding the implications, scope, and opportunities within the realm of cost sharing in oncology.
Dangi-Garimella
Financial burden is a potential nonclinical adverse event in cancer patients. As patients, especially those in the lower income ranges and the middle class, struggle to meet their medical bills, the likelihood of them skipping doses or doctor's visits is quite high.
Chell
Reducing barriers to hematopoetic stem cell (HPC) transplant is critical to supporting patients with one of the more than 70 blood cancers and other blood disorders (such as leukemia, lymphoma, and myloplastic dysplasia) for which a transplant may be the only therapy remaining with curative intent.
Watson and Landwehr
Young adult (YA) cancer survivors are hit the hardest in the wallet by their treatment. The average net worth of YAs who have received grants from The Samfund is a staggering –$35,000, while their counterparts in the general population is $68,000
Conway and Marino
Precision oncology, or the clinically and financially efficient use of genomically matched treatments and clinical trials, is evolving as a potentially important starting point for cancer care within successful alternative payment models.
Sharpe et al
Since 2005, American Cancer Society has sponsored the Health Insurance Assistance Service, a unique initiative to help cancer patients navigate the private coverage system and to educate policy makers about how coverage works for patients with this serious and chronic condition.
Frank
When it comes to health coverage, most Americans face an unnerving reality—they have no idea what is covered under their health insurance policy until after they are affected by illness or disease.
Dangi-Garimella
A study by researchers at the University of California, Berkeley, found that patients who have access to the prices charged by a testing laboratory, as well as reference pricing, choose lower-cost laboratories, a move that results in overall cost savings.