Latest News
February 7, 2016 |
The Network for Regional Healthcare Improvement (NRHI) has been leading a project to measure and report on total cost of care across different regions, and the end result could inform payment change, care delivery design, and health policy, explained Elizabeth Mitchell, president and CEO of NRHI.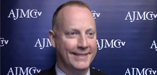 February 6, 2016 |
Patrick Conway, MD, MSc, deputy administrator for innovation and quality and chief medical officer at CMS, describes the proposed changes to the Medicare Shared Savings Program and how they will assist accountable care organizations transitioning to tracks with more risks.
February 6, 2016 | Jessica Men
The novel molecule lipegfilgrastim has been shown to be relatively equivalent to pegfilgrastim in the management of chemotherapy-induced neutropenia among patients with breast cancer.
February 6, 2016 | Jackie Syrop
For HIV-positive patients, cost considerations take on added importance because of the expensive antiretroviral prescription medications. As such, assessing premiums alone may not provide an accurate measure of plan affordability for HIV-positive patients.
February 6, 2016 |
The top stories in managed care this week included increased insurer concerns over the sustainability of the Affordable Care Act's insurance exchanges, healthy policy experts convened in DC, and 2 warnings for women to heed regarding pregnancy.
February 6, 2016 | Mary Caffrey
The authors note that not only are insulin costs making type 1 diabetes deadly in the poorest nations; high costs are the leading reason for diabetic ketoacidosis in the inner cities in the United States.
February 5, 2016 | AJMC Staff
Scientists at the FDA have provided their recommendation to be submitted to an independent medical advisory panel that will decide the fate of Remsima.
February 5, 2016 | Jackie Syrop
Study finds new opioid use high among adults with COPD, raising safety concerns in this vulnerable population.
February 5, 2016 | AJMC Staff
What we're reading, February 5, 2016: new legislation could expand the use of telehealth under Medicare; Massachusetts finds its physicians only screen for depression half the time; and Martin Shkreli pleads the Fifth during most of his testimony before Congress.
February 5, 2016 | Laura Joszt
The latest piece in HHS' roadmap to move the healthcare industry to value-based payments is the Accountable Health Communities model. Here are 5 things to know about how this model addresses social determinants of health.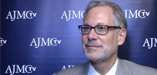 February 5, 2016 |
The healthcare industry is undergoing payment reform, which includes important initiatives like addressing social determinants of health, but may not be keeping the patient perspective central as these changes are made, Lewis Sandy, MD, senior vice president of Clinical Advancement at UnitedHealth Group, said at the AcademyHealth National Health Policy Conference.
February 5, 2016 | Surabhi Dangi-Garimella, PhD
The paper in Cancer Medicine finds that cancer has a devastating and age-specific impact on the finances of young adult survivors.
February 4, 2016 | Jackie Syrop
Data from 2 large studies of patients with metastatic disease who underwent myelosuppressive chemotherapy found that febrile neutropenia occurred in approximately 13% to 21% of patients. Associated costs of febrile neutropenia were found to range from $16,000 to $19,000 per episode for most hospitalized patients.
February 4, 2016 | Mary Caffrey
The findings are troubling in light of other recent findings that connect obesity during pregnancy with autism.
From the Journals
Addario
Supporting, funding, and protecting the research and development of new medicines and new treatments is more critical, now than ever, to provide better treatments and better outcomes to all cancer patients.
Feinberg
Advances made in the field of immuno-oncology (I-O) in 2015 have greatly expanded our understanding of I-O and added more complexity to its value assessment.
Berger et al
Re-analysis of US Preventive Services Task Force colorectal cancer screening guidelines shows that every-3-year screening with multi-target sDNA could address poor performance of recommended annual testing.
Seiden
The translation of immuno-oncology agents from the research to the practice arena may provide significant clinical benefit to patients with difficult-to-treat malignancies. The further development and marketing of these agents could escalate the discussion on care equity in a time of constrained resources.
MacLean et al
Assessment of the timing of histologic and molecular testing indicates that testing occurred prior to treatment initiation for most patients with metastatic non–small cell lung cancer.
Gidwani et al
This article analyzes use of lumbar spine magnetic resonance imaging in a national sample of patients with low back pain.
Dangi-Garimella
At the annual meeting of the American Society of Hematology, physicians gathered to discuss the impact of alternate payment models on clinical practice.
Dangi-Garimella
A study presented at the 57th meeting of the American Society of Hematology finds that distance from the site of care could could adversely affect outcomes in children with acute lymphoblastic leukemia and acute myeloid leukemia.
Dangi-Garimella
At the annual meeting of the American Society of Hematology, researchers from the Aflac Cancer and Blood Disorders Center presented analysis evaluating the factors that influence health outcomes in children with sickle cell disease.