Latest News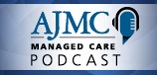 October 20, 2017 |
As the senior national correspondent at Kaiser Health News, Sarah Varney covers health policy, specifically looking at federal law and how it rolls out in states and local jurisdictions. During her conversation with Patricia Salber, MD, MBA, of The Doctor Weighs In, she explained how her articles are shaped by the time she spends in the field talking to people affected by the policy decisions made in Washington, DC, or state capitals.
October 20, 2017 | Mary Caffrey
The FDA commissioner said regulators would keep special watch over 10 manufacturers who are the sole source of key products. If necessary, they will allow products to be imported from overseas.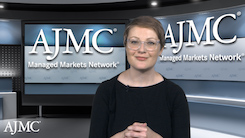 October 20, 2017 |
This week, the top managed care news included the bipartisan deal to stabilize the Affordable Care Act's insurance markets; coverage from the Academy of Managed Care Pharmacy 2017 Nexus; and a plan to reduce clinician burnout at the computer.
October 20, 2017 | Christina Mattina
At this year's Academy of Managed Care Pharmacy (AMCP) Nexus conference, a few trending topics resurfaced across the meeting's agenda, with important implications for pharmacists, payers, and beyond.
October 20, 2017 | Mary Caffrey
Nearly half of the increase in the uninsured rate since the end of 2016 took place in the third quarter, according to the poll.
October 20, 2017 | Kelly Davio
CD19 CAR T cells are highly effective in high-risk patients with chronic lymphocytic leukemia who have failed to respond to treatment with ibrutinib, a Bruton's tyrosine kinase inhibitor, according to a new study.
October 20, 2017 | Christina Mattina
Inviting patients to share their own health data can result in a better understanding of diseases and treatments beyond what can be learned from clinical data, according to a health data specialist who presented a session during the Academy of Managed Care Pharmacy 2017 Nexus meeting.
October 20, 2017 | AJMC® Staff
Coverage of our peer-reviewed research and news reporting in the healthcare and mainstream press.
October 20, 2017 | AJMC Staff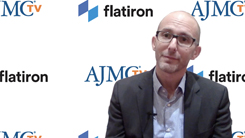 October 20, 2017 |
While technology and electronic health records will one day be used in a variety of ways can help improve the delivery of care to patients, this may take a long time, said Bobby Green, MD, MSCE, senior vice president of clinical oncology at Flatiron Health.
October 20, 2017 | Mary Caffrey
Despite its clinical success the Diabetes Prevention Program has only reached a fraction of those who need it. That could change once Medicare starts paying for the program next year.
October 19, 2017 | Jaime Rosenberg
With confusion surrounding the meaning of "savings" with regard to ACO programs, authors writing in Health Affairs outlined 3 different types of savings.
October 19, 2017 | Jaime Rosenberg
Adult ADHD diagnosis and particular child symptoms were associated with widespread macro- and micro-structural changes in the frontal, basal ganglia, anterior cingulate, temporal, and occipito-parietal regions in young adults with ADHD.
October 19, 2017 | Christina Mattina
Outcomes-based risk sharing contracts will continue to become more common as health plans, providers, and drug manufacturers realize the benefits of these arrangements, according to speakers at a session of the Academy of Managed Care Pharmacy 2017 Nexus meeting.
From the Journals
Nubla et al
An in-depth look into a nationwide collaborative initiative to standardize and improve oncology dispensing practices for the benefit of patient/provider education, adherence, and overall care.
Clough et al
The authors used Medicare claims data to examine trends in hospital–physician integration in high-volume specialties, including medical oncology.
Cuellar et al
Financial incentives created under the Affordable Care Act can help promote employer wellness programs and support preventive services utilization.
Ehlers et al
Understanding the relationships among patient-reported outcomes, satisfaction, and quality is the first step in drawing meaningful conclusions that can then be translated into policy.
Shank et al
With the clinical and financial implications of high-cost medications, and their impact on health system revenue, it is of utmost importance for all key stakeholders to be engaged in the complex revenue cycle.
Leber
The hospital formulary system is an ongoing process that evaluates and selects the safest, most effective, and most economical care for hospitalized patients. As healthcare continues to change, so will the formulary management process.
Sharp et al
Antibiotics are not required to achieve high patient satisfaction. Patient age, chronic conditions, and an established patient–provider relationship influence satisfaction with acute care.
Produced by Laura Joszt and The Center for Biosimilars®
AJMC®TV interviews let you catch up on what's new and important about changes in healthcare, with insights from key decision makers—from the clinician, to the health plan leader, to the regulator. When every minute in your day matters, AJMC®TV interviews keep you informed. Access the video clips at ajmc.com/interviews.