Latest News
June 23, 2017 | Christina Mattina
The US Preventive Services Task Force (USPSTF) has updated its recommendation on screening for obesity in children and adolescents to suggest regular screenings in those aged 6 and older, who can then be referred to weight management interventions.
June 23, 2017 | Alison Rodriguez
A phase 3 clinical trial of patients with relapsing multiple sclerosis and primary progressive multiple sclerosis found that Ocrevus (ocrelizumab) significantly reduced disease progression, according to results released by Genentech.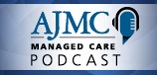 June 23, 2017 |
Michael Petersen, MD, of Accenture Health, discusses the opioid epidemic and how data analytics can be used to break down the silos in healthcare to better care for people addicted to opioids and to prevent further spread of the epidemic.
June 23, 2017 | Christina Mattina
Although the healthcare bills have many fundamental similarities, the Senate's Better Care Reconciliation Act differs from the House's American Health Care Act (AHCA) in ways that extend beyond the name change.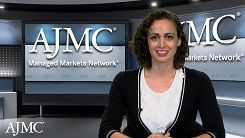 June 23, 2017 |
The top managed care stories this week included proposed rule changes to the implementation of the Medicare Access and CHIP Reauthorization Act; a study found Medicaid expansion increased emergency department utilization; and a diabetes drug received a new cardiovascular indication.
June 23, 2017 | AJMC Staff
June 23, 2017 | Alison Rodriguez
The FDA has approved the use of Janssen Biotech, Inc's immunotherapy Darzalex in combination with pomalidomide and dexamethasone. Darzalex is used to treat multiple myeloma patients who have previously received at least 2 therapies with lenalidomide and a proteasome inhibitor.
June 23, 2017 | Alison Rodriguez
Researchers investigating the risks of breast, ovarian, and contralateral breast cancer for mutation carriers found that family history and mutation position are important for determining cancer risk estimates, according to a study published in JAMA.
June 23, 2017 | AJMC Staff
Coverage of our peer-reviewed research in the healthcare and mainstream press.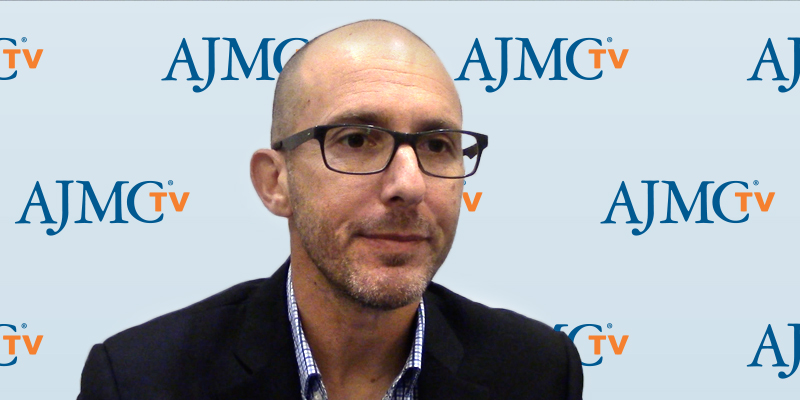 June 23, 2017 |
Oncologists envision a move towards using data to become a learning health system, which is aided by the changing landscape emphasizing quality and value, explained Bobby Green, MD, MSCE, senior vice president of clinical oncology at Flatiron Health.
June 22, 2017 | AJMC Staff
Yousuf Zafar, MD, will advise The Samfund on research and evaluation of data to enhance its ability to combat financial aftereffects of cancer treatment.
June 22, 2017 | Alison Rodriguez
The update follows an earlier report from Express Scripts on the nation's crisis, which revealed that women are using more opioids than men.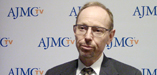 June 22, 2017 |
Value-based price benchmarks can help payers determine whether a drug's price aligns with its ability to help patients, which can then facilitate the innovation and uptake of new therapies, said Steve Pearson, MD, MSc, president of the Institute for Clinical and Economic Review (ICER).
June 22, 2017 | Alison Rodriguez
The FDA has approved Baxdela, a drug intended to treat adults with acute bacterial skin and skin structure infections caused by susceptible bacteria. Baxdela is also effective in treating MRSA and against other gram-positive or gram-negative pathogens.
From the Journals
Smith
An expert discusses her research on a critical period for patients with type 1 diabetes: moving from having parents make care decisions to taking control of disease management.
Cerully et al
This study identifies practices and perceptions around public reporting of "roll-up" measures that combine indicators of multiple, often disparate, dimensions of healthcare quality.
Gallagher
The American Diabetes Association recently recognized the important role that psychosocial care plays in diabetes management. Addressing behavioral health needs at all stages of development in youth with diabetes is critical.
Ackermann et al
Evaluation of healthcare utilization and costs over 3 years for adults with insulin-requiring diabetes who transition from multiple daily insulin injections to insulin infusion pumps.
Caffrey and Joszt
Coverage from the 2017 Spring Live Meeting of the ACO & Emerging Healthcare Delivery Coalition® on May 4-5, 2017, in Scottsdale, Arizona.
Sherling and Sherling
Telemedicine technology promises to improve patient outcomes and increase physician efficiency. Adoption depends on physicians' ability to safely care for patients while being reimbursed.
Shainman
Amy Byer Shainman narrates how the knowledge that she was BRCA1 positive led to her decision to undergo prophylactic surgery.
Arora et al
This article provides insight on the work of 7 of Project ECHO's replicating partners from around the world who are implementing the ECHO model to address the knowledge gap that underlies integrated palliative care crisis.
Fields
As cancer care moves to payment focused on improving value, payers are more often using regulation and incentive to improve the integration of palliative care into oncology practice.