Latest News
May 1, 2016 | Jackie Syrop
There has been an increased focus on making healthcare price information more transparent, but with only price information, patients and payers have no way to determine if paying a higher price is warranted.
May 1, 2016 | Jackie Syrop
The departure of UnitedHealth from most Affordable Care Act exchanges will have a relatively small effect on premiums across the country, but the effect could be more pronounced in rural areas and southern states.
May 1, 2016 |
In order for consumers to receive the best care for the best cost, it is important for them to be educated about what healthcare services they purchase, said Karen van Caulil, PhD, president and CEO of the Florida Health Care Coalition.
April 30, 2016 | Brenna Diaz
Insurance plans offered through the Affordable Care Act are placing fewer drugs on the specialty tier of formularies than they were 2 years prior, according to a new study from Avalere.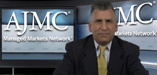 April 30, 2016 |
This week in managed care included takeaways from the annual meeting of AMCP, the Supreme Court hears arguments regarding drug patent review, and CMS updates Medicaid managed care rules.
April 29, 2016 | Surabhi Dangi-Garimella, PhD
Oral anticancer agents are being launched at significantly higher prices compared with a decade ago, which can prove a barrier to patient access, according to a new analysis published in JAMA Oncology.
April 29, 2016 |
Our peer-reviewed research, featured recently in healthcare and mainstream news reports.
April 29, 2016 | Mary Caffrey
This sweeping proposal is the biggest step yet in shifting reimbursement from a volume-based to a value-based system. Stakeholders offered mixed opinions this week.
April 29, 2016 | AJMC Staff
What We're Reading, April 29, 2016: While sales of Gilead's Harvoni drop, NY state attorney's decision could be good news for the company; and the FDA faces a lawsuit from a consumer advocacy group.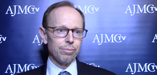 April 29, 2016 |
When pricing new drugs, it's difficult to understand how their performance will play out in the long term, and for that reason, Institute for Clinical and Economic Review (ICER) has created models that predict future costs and benefits, said Steven Pearson, MD, MSc, FRCP, founder and president of ICER.
April 29, 2016 | Jackie Syrop
Overall use of a web-based tool providing real-time, personalized episode-level price estimates for healthcare was low, but for some procedures the number of people searching for prices of services was high relative to the number of people who received the service.
April 28, 2016 | Surabhi Dangi-Garimella, PhD
A small study in 30 patients with advanced B-cell acute lymphoblastic leukemia has further strengthened the faith in the potential of chimeric antigen receptor or CAR-T cell therapy.
April 28, 2016 | Mary Caffrey
Unlike its closest rival, CVS Health, Express Scripts does not have a retail healthcare delivery infrastructure.
April 28, 2016 | Mary Caffrey
One leading expert called the proposal the most substantive change in decades, but some feared CMS is once again hastening the demise of the independent physician.
From the Journals
Healy-Collier et al
An analysis of the largest cohort available reveals that youths with type 1 diabetes, on a Medicaid managed care plan, are less likely to be readmitted within 90 days of discharge.
Dangi-Garimella
Coverage of sessions held at Cancerscape, the Association of Community Cancer Center's 42nd annual meeting on policy, value, and quality, held March 2-4, 2016, in Washington, DC.
Marcu et al
This study analyzes the effect of a managed care program on Medicaid expenditures for children with special healthcare needs using a quasi-experimental design.
Dangi-Garimella
While clinical pathways can help standardize care, considering the multitude of options available for oncology care providers, there is significant push-back from providers as well.
Dangi-Garimella
Evidence-Based Oncology invited a panel of experts who are experienced in the creation of oncology care pathways, use them in their practice, and have researched the development and implementation of care pathways, to exchange ideas on the topic.
Alvarnas
Despite the fundamental advances in cancer care technology and care delivery that have made these improvements possible, our delivery system remains quite inefficient and frequently falls short of being truly patient-centered. Is a system-based solution the answer?
Hasler et al
This study evaluated the impact of a patient safety intervention and national guideline to reduce unnecessary red blood cell transfusions in a large, urban academic medical center.
Sherman et al
An opportunity exists to better understand healthcare utilization patterns by low-income workers, which may contribute significantly to employer healthcare cost trend and lost workforce productivity.
Sutton et al
Single-tablet regimens are associated with higher adherence rates, decreased hospitalizations, and a higher proportion of patients with undetectable viral load compared with multiple-tablet regimens in patients with HIV/AIDS.