Latest News
September 26, 2016 | Jackie Syrop
Analysis of prescription transaction data provided insight into reduced out-of-pocket spending and increased medical fill rates for people who gained coverage under the Affordable Care Act and had at least 1 chronic condition.
September 26, 2016 | Surabhi Dangi-Garimella, PhD
A new study by researchers at the Perelman School of Medicine has identified a predictive biomarker in stage IV patients with melanoma being treated with the pembrolizumab.
September 26, 2016 | Laura Joszt
A series of papers in The Lancet highlights how city planning and urban design can prevent chronic diseases and create healthier and more sustainable cities.
September 26, 2016 | Christina Mattina
The American Association for the Study of Liver Diseases/Infectious Diseases Society of America Guidance Panel is recommending that before patients begin antiviral therapies for the treatment of hepatitis C, that they be screened for hepatitis B, as well.
September 26, 2016 | AJMC Staff
What we're reading, September 26, 2016: the obesity rate in America has been rising steadily, but the health system is ill equipped to treat these patients; the pros and cons of mail-order medications; and barring recipients of federal funding from preventing money from going to Planned Parenthood.
September 26, 2016 | Surabhi Dangi-Garimella, PhD
AbbVie's blockbuster arthritis medication, adalimumab (Humira), now has an FDA-approved competitor: Amgen's adalimumab-atto, also called Amjevita.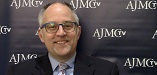 September 26, 2016 |
Patience and compromise will be key to healing political rifts caused by Medicaid expansion, explained Matt Salo, executive director of the National Association of Medicaid Directors.
September 25, 2016 | Jackie Syrop
Older fee-for-service Medicare beneficiaries with dementia who have lower levels of continuity of care have higher rates of hospitalization, emergency department visits, testing, and healthcare spending.
September 25, 2016 | Laura Joszt
Under the Affordable Care Act, health centers received federal funding to provide comprehensive primary care to patients in underserved communities. An analysis of Medicaid claims data in 13 states has found that these health centers reduced spending by 24% per Medicaid patient.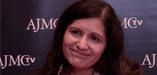 September 25, 2016 |
The integration of data analytics into everyday use has allowed physicians to better engage in the patients care by intervening and taking action early, which ultimately improves quality of life and outcomes, said Lidia Fonseca, senior vice president and chief information officer of Quest Diagnostics.
September 24, 2016 | Christina Mattina
An ongoing clinical trial has shown that the use of a recently approved hepatitis C virus (HCV) medication could make it possible to transplant HCV-infected kidneys into non-infected patients.
September 24, 2016 | Christina Mattina
Readmission rates for both safety net hospitals and other hospitals have decreased since Medicare's Hospital Readmissions Reduction Program went into effect in 2013. However, disparate rates of improvement could show that these hospitals in low-income areas are still at a disadvantage.
September 23, 2016 | Mary Caffrey
Reports from the RAND Corporation, paid for by The Commonwealth Fund, portray starkly different results from the healthcare plans offered by the candidates for president.
September 23, 2016 | Mary Caffrey
Fitbits and other trackers are everywhere, but the study by JAMA finds that they may not help users with sustained weight loss, which has long eluded researchers.
From the Journals
Caffrey
Second of 2 parts: Coverage of the first half of the session appeared in the May issue of Evidence-Based Diabetes Management.1
Smith
Second of 2 Parts: See Part 1, in Evidence-Based Diabetes Management, coverage of Patient-Centered Diabetes Care 2016.
Patterson
This study conducted a cost-benefit analysis of appointment-based medication synchronization for improving adherence in patients on chronic medications for hypertension, hyperlipidemia, and diabetes.
Smith
For some patients newly diagnosed with type 2 diabetes, skipping metformin monotherapy and going straight to fixed-dose combinations with a DPP-4 inhibitor or an SGLT2 inhibitor makes sense, evidence shows.
Hurley et al
Compared with Japan, the United States has substantially less geographic variation in surgical outcomes, but it has higher variation in cost.
Smith
Two competing insulin / GLP-1 combinations, one from Sanofi and the other from Novo Nordisk, are under review at FDA.
Navathe
This article details strategies based on principles from psychology and economics that health systems may use to align with physicians.
Erhun et al
Outpatient surgeries in the United States account for roughly 7% of annual healthcare expenditures. To exploit substantial opportunities to improve the value of outpatient surgical care, the authors composed an evidence-based care delivery composite for national discussion and pilot testing.
Mostashari and Broome
This article provides a detailed description of a Medicare Shared Savings Program accountable care organization (ACO)'s actions and results, to increase understanding of the challenges and opportunities facing ACOs—particularly those comprised of independent practices.