Latest News
April 29, 2017 | Christina Mattina
In the first 100 days of his administration, President Donald J. Trump has taken a number of actions that could impact healthcare, including filling a Supreme Court seat and taking steps to repeal the Affordable Care Act. Here's a look back at some of the most notable healthcare-related happenings in Trump's first 100 days in office.
April 29, 2017 |
Saturday marks the 100th day of Donald Trump's presidency, and closes out the time period during which a president's power and influence are supposed to be greatest. As a result, the first 100 days are used to measure the successes and accomplishments of a new president.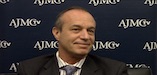 April 29, 2017 |
The results of the EINSTEIN-CHOICE late-breaking trial comparing the effectiveness of rivaroxaban versus aspirin for preventing venous thromboembolism were presented at the American College of Cardiology 66th Scientific Session. According to Alex C. Spyropoulos, MD, FACP, FCCP, FRCPC, professor of medicine at the Hofstra Northwell School of Medicine, these findings could shift the paradigm of long-term thrombosis prevention strategies.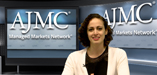 April 28, 2017 |
This week, the top managed care stories included President Donald Trump's nominee passing a Senate committee; community oncologists meet to discuss the Cancer Moonshot; and a study finds obesity shortens more lives than cigarettes.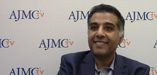 April 28, 2017 |
Basit Chaudhry, MD, PhD, founder of Tulpe Health, discussed the feedback he's heard from practices about the Oncology Care Model and how these opinions could be used to guide potential changes.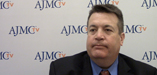 April 28, 2017 |
Christian Downs, MHA, JD, executive director of the Association of Community Cancer Centers, explains how the oncology workforce shortage needs to be addressed by both bringing talented doctors from abroad and raising the next generation in the United States.
April 28, 2017 | Laura Joszt
When the ACO & Emerging Healthcare Delivery Coalition® meets May 4-5 in Scottsdale, Arizona, attendees will learn the latest on healthcare reform, best practices for cybersecurity, population health strategies, and more.
April 28, 2017 | Surabhi Dangi-Garimella, PhD
Community oncologists believe that they are in a very good position to lead the way to achieve the goals of Cancer Moonshot.
April 28, 2017 | Mary Caffrey
The report found that hospitals have little financial incentive to offer long-acting contraception right after birth if it is not covered separately. Family planning services are not part of standard quality measures, so it's hard to track how well providers are doing.
April 28, 2017 | Christina Mattina
A new study has found that patients with early stage type 2 diabetes (T2D) are more likely to have structural abnormalities in the brain and cognitive difficulties, particularly if they are overweight or obese.
April 28, 2017 | AJMC Staff
Coverage of our peer-reviewed research in the healthcare and mainstream press.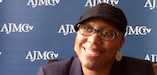 April 28, 2017 |
Programs like One Great Community aim to engage communities in the process of population health research, which is a key to successful public health initiatives, explained Shauntice Allen, PhD, assistant professor in the University of Alabama at Birmingham School of Public Health.
April 28, 2017 | Surabhi Dangi-Garimella, PhD
Is rubber meeting the road with big data in cancer care? "No…rather, not yet," Green said at the 2017 Community Oncology Conference, April 26-27, held at the Gaylord National Hotel and Convention Center in National Harbor, Maryland.
April 28, 2017 | AJMC Staff
From the Journals
Richman et al
The authors propose a simple legal mechanism to combat chargemaster abuses and encourage provider price competition. This solution is superior to prevailing legislative and regulatory responses to surprise out-of-network bills.
Feinberg
The complex interplay of behavioral economics may result in reimbursement methodology alternatives to the prevailing fee-for-service payment system having less impact on prescribing behavior than has been conjectured.
Green et al
Patients receiving care for advanced non–small cell lung cancer in small, independent oncology practices are more likely to receive chemotherapy in the last 30 days of life.
Roblin et al
In primary care, nurse practitioners and physician assistants do not necessarily order more ancillary services, or more costly services among alternatives, than physicians.
Beaulieu et al
High-cost patients are only modestly concentrated in specific hospitals and healthcare markets.
Alvarnas
As the task of describing value delivery in cancer care seems to grow in complexity the closer that we examine it, this is essential in order to both rationally control the growth of healthcare costs and ensure that we do not undermine patient care.
Mantravadi
The oncogenic effects of the hepatitis C virus can impact patient outcomes for hepatocellular carcinoma (HCC) and have economic implications for medical spending. This study underscores the importance of treating patients early in the disease process for savings associated with reducing the risks of HCC.
Wright et al
Patients endure heavy medication complexity following hospital discharge for acute coronary syndrome.
MacEwan et al
This study describes a widespread variation in medication adherence, pharmacy cost sharing, and medical spending. Increased cost sharing may decrease adherence and increase total diabetes spending.