Latest News
October 26, 2016 | Surabhi Dangi-Garimella, PhD
At the Payer Exchange Summit V, sponsored by the Community Oncology Alliance (COA), 2 employer groups and a provider participated on a panel to provide practical insight into the extraordinary challenges and decisions faced by employers and employees with a cancer diagnosis.
October 26, 2016 | Mary Caffrey
Challenges outlined by healthcare experts back in 2010 are coming to pass, as young adults do not see the current penalties for going without coverage as enough incentive to become insured.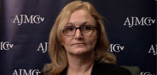 October 26, 2016 |
When transitioning towards value-based oncology, large employers should look to value-based models that have worked for other conditions, said Karen van Caulil, PhD, president and CEO of the Florida Health Care Coalition. These successful payment models include patient-centered medical homes, bundled payments, and accountable care organizations.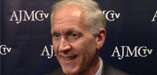 October 26, 2016 |
Many oncology practices are still trying to understand the new Oncology Care Model (OCM) structure and focus on data reporting as they simultaneously prepare to adapt to the Merit-based Incentive Payment System (MIPS), said Barry Russo, CEO of The Center for Cancer & Blood Disorders.
October 26, 2016 | AJMC Staff
What we're reading, October 26, 2016: AAP advises that parents take measures to reduce the risk of SIDS; Republican presidential nominee Donald Trump reacts to ACA premium hikes announced by HHS; patients with ALS volunteer for an accelerated study on the effects of a dietary supplement.
October 26, 2016 | Surabhi Dangi-Garimella, PhD
At the Payer Exchange Summit V, sponsored by the Community Oncology Alliance, oncologists and payers came together to discuss the role of collaboration and data sharing for the successful implementation of the Oncology Care Model.
October 25, 2016 | AJMC Staff
Patients newly diagnosed with non–small cell lung cancer (NSCLC) that expresses the programmed death ligand-1 (PD-L1) protein now have a new treatment option: pembrolizumab (Keytruda).
October 25, 2016 | Surabhi Dangi-Garimella, PhD
What are some of the challenges that clinical practices will face as they implement the Medicare Oncology Care Model (OCM)? What are some of the strategies that have worked for practices using similar payment models? These were some of the questions discussed at the Payer Exchange Summit V.
October 25, 2016 | Mary Caffrey
Ralph McDade, PhD, Myriad RBM's president, explained earlier this year how the precision medicine approach, pioneered in oncology, was finding its way into the cardiovascular arena, and that it could ultimately lead to develop of a risk panel that would make the ELIXA trial simpler and less costly.
October 25, 2016 | Mary Caffrey
A year after its high-profile arrival in New Jersey, Horizon's OMNIA plan will give most enrollees premium increases of 5% to 6%—far less than the 25% average increase announced in a report from HHS.
October 25, 2016 | Surabhi Dangi-Garimella, PhD
At the Payer Exchange Summit V, sponsored by the Community Oncology Alliance, held October 24-25, 2016, in Tyson's Corner, Virginia, Bruce Gould, MD, presented an overview of how cancer care has improved over the years, what the challenges are, and how practices can adapt to payment reform.
October 25, 2016 | Christina Mattina
The opportunities for telehealth to radically transform the healthcare system are enormous, but the foremost priority of these innovations must be the delivery of value, said Reed V. Tuckson, MD, FACP, at the National Committee for Quality Assurance Quality Talks conference in Washington, DC, on Monday.
October 25, 2016 | Laura Joszt
Working under the assumption that the outcome of the presidential race is pretty set, Avik S. A. Roy and John E. McDonough, DrPH, MPA, pondered the potential health policy changes during a Hillary Clinton presidency with a Republican-controlled Congress.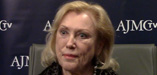 October 25, 2016 |
Employers face tough decisions about rising costs, high-quality care, coordination of benefits, and workplace accommodations when employees are diagnosed with cancer, but they will always want to support those employees as best they can, according to Marianne Fazen, PhD, president and CEO of the Texas Business Group on Health.
From the Journals
Shih et al
Availability of multiple sclerosis (MS) therapies provides substantial value to the currently healthy (who may contract MS in the future), particularly when treatment is fully covered by insurance.
Dangi-Garimella
A new study by researchers at the Perelman School of Medicine at the University of Pennsylvania has identified a biomarker that can predict response to treatment with pembrolizumab in stage IV patients with melanoma.
Dangi-Garimella
Paired communication training involving patients and oncologists achieves patient-centered care in advanced cancer.
Vora
Patients with a history of cancer were more likely to suffer from obesity than the general population, according to new research studying the incidence of obesity in cancer survivors.
Dangi-Garimella
Brain cancer has replaced leukemia as the leading cause of cancer-related death in children and adolescents diagnosed with cancer.
Dangi-Garimella
Daniel F. Hayes, MD, FASCO, 2016-2017 president of the American Society of Clinical Oncology, shares his vision of how the recommendations of the Blue Ribbon Panel will impact cancer care.
Dangi-Garimella
Healthcare providers and health plans are evaluating different care models in the clinic to understand what works best with ensuring continuity of care and improving outcomes.
Alvarnas
As we enter a time of extraordinary advances in cancer care, some of the optimism over these advances has been tem­pered by the growing realization of the challenges of delivering these cancer care solutions.
Weber and Nasso
The importance of doctor-patient communication is well established. Focus groups conducted with patients and oncologists help unravel why gaps exists and how to customize strategies for improvement.