Latest News
November 26, 2015 | Jackie Syrop
Telehealth has great potential to improve access to healthcare, but the promise of the technology depends on a number of factors, such as modernization of policy frameworks and communications infrastructures.
November 26, 2015 | AJMC Staff
Here are the top 5 papers published by The American Journal of Managed Care and its sister publications about hepatitis C, treatment, and costs of care.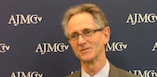 November 26, 2015 |
The Patient-Centered Outcomes Research Institute (PCORI) will approach biosimilar research the way it does research on anything else, but there is the added element of finding the right timing, said Joe V. Selby, MD, MPH, executive director of PCORI.
November 25, 2015 | Mary K. Caffrey
Waiting until there's a cancer diagnosis or other crisis is not the time to be taking the family's medical history. Testing companies and genetic counselors encourage families to share information when they are all in one place.
November 25, 2015 | Mary K. Caffrey
The policy change is aimed at curbing the state's obesity rate as well as comorbidities such as diabetes
November 25, 2015 | Laura Joszt
This Thanksgiving, as families gather around the table, health and wellness should be a topic of discussion.
November 25, 2015 | AJMC Staff
What we're reading, November 25, 2015: UnitedHealthcare's decision on healthcare exchange participation, Democratic Presidential candidate's health plan, and conflict of interest between soda company and anti-obesity research group.
November 25, 2015 | Mary K. Caffrey
The study was released Thanksgiving week. The Wednesday before the holiday has become one of the most dangerous nights of the year, with the number of violations for driving under the influence higher than Thanksgiving or Christmas Day.
From the Journals
Mary K. Caffrey
The algorithm-driven system in the study was a step up from the improved technology that has reached the market in recent years, providing more consistent glucose control.
Mary K. Caffrey
The weeks leading up to the release of the Dietary Guidelines for Americans have seen a series of reports on what kinds of diets work and attacks on the work that went into the report that informs the nation's nutrition policy.
Smith
An Interview with Joslin's George King, MD
Sparling et al.
This commentary was adapted from an appearance by the authors at Patient-Centered Diabetes Care, a conference jointly presented by The American Journal of Managed Care and Joslin Diabetes Center.
Caffrey
Research at the University of Tennessee Health Sciences could lead to human trials in the next 2 to 3 years.
Smith
Several clinical trials under way are examining whether a new class of therapy approved to treat type 2 diabetes can also treat type 1.
Saraiya
A partnership between JDRF and Janssen Pharmaceuticals seeks ways to intercept the disease before it progresses.
Kyle et al.
Employer policies for access to maximum benefits do not always match those for access to obesity therapy.
Litvin et al.
Recommendations from primary care Meaningful Use "exemplars" are that clinical quality measures likely to improve outcomes should be evidence-based, high priority, actionable, and minimize burden.