Latest News
October 16, 2017 | Jaime Rosenberg
Our healthcare system needs to integrate certain aspects that will better address the needs of patients, according to 4 presenters at this year's Quality Talks conference in Washington, DC.
October 16, 2017 | Mary Caffrey
Authors of an editorial suggest pregnancy serves as an early stress test on the body, and women who develop gestational diabetes should see it as a signal to adopt a healthy lifestyle.
October 16, 2017 | Jaime Rosenberg
With little research on the effects of omega-6 polyunsaturated acids in the prevention of type 2 diabetes (T2D), the study focused on the link between linoleic acid and arachidonic acid biomarkers with incident T2D.
October 16, 2017 | Surabhi Dangi-Garimella, PhD
The study found that young patients with leukemia who have been vaccinated against the influenza virus are as susceptible to develop flu as their unvaccinated peers.
October 16, 2017 | Mary Caffrey
A study that the American Medical Association commissioned last year found that time spent with electronic health records was taking away from time with patients and contributing to clinician burnout.
October 16, 2017 | Jaime Rosenberg
The study showed that using tumor mutation burden (TMB) can be beneficial for predicting patient response to the combination of 2 immuno-oncology therapies.
October 16, 2017 | AJMC Staff
Although there is no scientific evidence that a specific diet reduces risk of infection in patients experiencing neutropenia, it is a common strategy in cancer care. Research presented at the 42nd Annual Congress of the Oncology Nursing Society determined that the popular neutropenic diet can be eliminated from practice.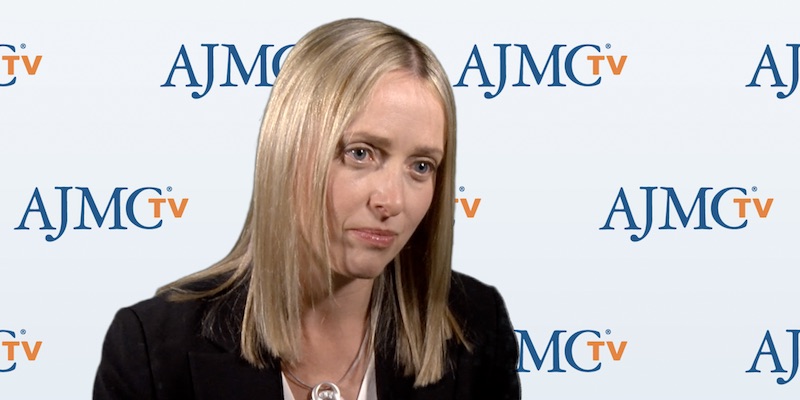 October 16, 2017 |
Cost will be one of the most important factors to determine whether or not a biosimilar pegfilgrastim improves patient access to the treatment, said Leora Horn, MD, clinical director of thoracic oncology at Vanderbilt-Ingraham Cancer Center, assistant vice chancellor for faculty development at Vanderbilt University Medical Center.
October 16, 2017 | AJMC Staff
October 15, 2017 | Jaime Rosenberg
There may be an association between the availability of a physician extender and length of time a patient waits for dermatology appointments in Ohio, according to a study.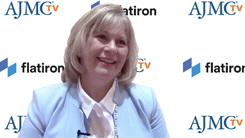 October 15, 2017 |
Value-based care will start to transition from being an option to being a requirement, and better data will be needed to improve how care is delivered to patients, said Kim Woofter, executive vice president of strategic alliances and practice innovation at the Advanced Centers for Cancer Care.
October 14, 2017 | Jaime Rosenberg
People who suffer from out-of-hospital cardiac arrest at home are 4 to 5 times less likely to survive than those who experience one in a public location. A new study determined that adopting certain public health initiatives may improve outcomes in communities for these patients.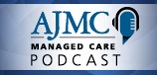 October 14, 2017 |
Every week, The American Journal of Managed Care® recaps the top managed care news of the week, and you can now listen to it on our podcast, Managed Care Cast.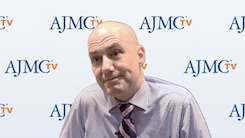 October 14, 2017 |
Compared with the trial results of EUCLID and PEGASUS, the COMPASS trial advances the field of cardiovascular disease in combination therapies, said John Eikelboom, MD, of McMaster University.
From the Journals
Clough et al
The authors used Medicare claims data to examine trends in hospital–physician integration in high-volume specialties, including medical oncology.
Cuellar et al
Financial incentives created under the Affordable Care Act can help promote employer wellness programs and support preventive services utilization.
Ehlers et al
Understanding the relationships among patient-reported outcomes, satisfaction, and quality is the first step in drawing meaningful conclusions that can then be translated into policy.
Shank et al
With the clinical and financial implications of high-cost medications, and their impact on health system revenue, it is of utmost importance for all key stakeholders to be engaged in the complex revenue cycle.
Leber
The hospital formulary system is an ongoing process that evaluates and selects the safest, most effective, and most economical care for hospitalized patients. As healthcare continues to change, so will the formulary management process.
Sharp et al
Antibiotics are not required to achieve high patient satisfaction. Patient age, chronic conditions, and an established patient–provider relationship influence satisfaction with acute care.
Fulton et al
The University of Best Practices' physician organization learning collaborative in San Diego County was associated with lower hospitalization rates for heart attacks.
Dangi-Garimella
Evidence-Based OncologyTM sat down with Brandon R. Shank, PharmD, MPH, BCOP, clinical pharmacy specialist, Division of Pharmacy, The University of Texas MD Anderson Cancer Center, to understand a pharmacist's role in administering chimeric antigen receptor (CAR) T cells.
McCullough and Newton
The advent of oral oncolytics has changed the pharmacy's role in patient care beyond compounding infusions. Pharmacy staff now routinely engage patients, assessing adherence and tolerance to therapy as well as helping them navigate prescription benefits.