Latest News
December 4, 2016 | Surabhi Dangi-Garimella, PhD
The Special Symposium on Quality at the 58th American Society of Hematology Annual Meeting & Exposition, looked at how health information technology can be utilized to improve healthcare quality, enhance patient-provider shared decision-making, and facilitate efforts in quality research.
December 4, 2016 | Surabhi Dangi-Garimella, PhD
Phase 3 results from the LyMa trial show that rituximab maintenance therapy after autologous stem cell transplant (ASCT) prolongs event-free survival, progression-free survival, and overall survival (OS) in previously untreated young patients with mantle cell lymphoma (MCL).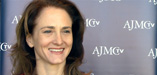 December 4, 2016 |
Innovative health IT tools like those developed by Carevive help maximize the balance between patient self-management and care team engagement, which is especially important in the era of value-based care, according to Carrie Stricker, PhD, RN, AOCN, chief clinical officer and co-founder of Carevive.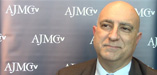 December 4, 2016 |
A cancer patient's comorbid diseases have important implications for setting goals and selecting treatment, said Joseph Alvarnas, MD, of the City of Hope and editor-in-chief of Evidence-Based Oncology. Clinicians must keep comorbidities in mind as they base oncology care upon that person as an individual.
December 3, 2016 | Surabhi Dangi-Garimella, PhD
Early phase 1 results show that including the cyclin-dependent kinase 4/6 inhibitor palbociclib in the treatment of patients with mantle cell lymphoma (MCL) can help overcome resistance to ibrutinib.
December 3, 2016 | Surabhi Dangi-Garimella, PhD
Distinct genetic signatures can help distinguish responders from nonresponders of chimeric antigen receptor (CAR) T-cell treatment in patients diagnosed with chronic lymphocytic leukemia (CLL).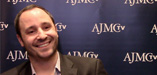 December 3, 2016 |
Surrogate endpoints, or endpoints other than overall survival, will help accelerate drug discovery and provide additional solutions for patients, according to David Fabrizio, of Foundation Medicine, Inc. However, alternate endpoints are not without their drawbacks.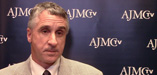 December 3, 2016 |
Chimeric antigen receptor (CAR) T-cells have been dramatically effective in treating B-cell cancers, according to David L. Porter, MD, of the University of Pennsylvania Health System. He also identified the use of CAR T-cells for treating solid tumors as a research area that will see more development in the coming years.
December 2, 2016 | Mary Caffrey
Prescription drug spending didn't rise as much as it did in 2014, but it still outpaced all other categories.
December 2, 2016 | Mary Caffrey
Researchers considered finding a diabetes drug that also produced a cardiovascular benefit to be a "holy grail."
December 2, 2016 | Mary Caffrey
The phenomenon of "yo-yo" dieting has health consequences and frustrates dieters themselves. Studies show each round of weight loss and weight regain produces harsher metabolic effects.
December 2, 2016 | AJMC Staff
NICE recommends pembrolizumab for use in advanced lung cancer following additional data review and a further discount in price.
December 2, 2016 | AJMC Staff
What we're reading, December 2, 2016: Johnson & Johnson must pay $1 billion to patients injured by Pinnacle hip implants; 3 organizations join forces on initiative to prevent suicides in physicians and medical trainees; the American Hospital Association has sent a letter to President-elect Donald Trump with a list of requests for his administration.
December 2, 2016 | Surabhi Dangi-Garimella, PhD
Research from the Dana-Farber Cancer Institute and the Broad Institute, published in Nature, has identified genomic changes that could explain the development of testicular cancer and why this disease is more responsive to chemotherapy.
From the Journals
Linsky et al
The authors developed and validated a survey instrument to assess primary care providers' and pharmacists' experiences, attitudes, and beliefs regarding medication discontinuation.
Davis et al
This paper presents a policy proposal to integrate care for Medicare beneficiaries through creation of integrated care organizations and a Medicare home care benefit.
Waxman et al
Medicare Advantage beneficiaries use less home healthcare than do their fee-for-service counterparts, but there is marked regional variation in use by both groups.
Schreiner et al
A descriptive analysis of specialty referral patterns in an academic, internal medicine patient-centered medical home (PCMH).
Rappaport et al
Two leading US health systems attempted to implement 4 draft objectives for Meaningful Use Stage 3 within their health IT infrastructure to provide feedback on needed enhancements to the policy.
Chernew and Fendrick
Following the results of the recent presidential election, AJMC® Co-Editors-in-Chief weigh in on the implications of this new chapter in health reform.
Baughman et al
Breast cancer screening may not improve in early medical home implementation.
Vandergrift et al
Most internal medicine subspecialists report the majority of their clinical time is spent in principal care or longitudinal consultative care patient management roles.
White et al
To address infant mortality, focusing only on babies who were born prematurely or with a low birth weight will be missing an attention-worthy segment of the population.