Latest News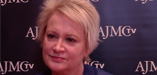 July 24, 2016 |
Susan Dentzer, president and CEO of The Network for Excellence in Health Innovation, discussed innovation happening in healthcare and the growing discussion around social determinants of health and addressing the upstream drivers of health.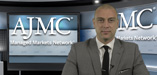 July 23, 2016 |
This week in managed care, the Department of Justice filed suit to block 2 health insurance megamergers, a poll found that healthcare is not a top issue with voters, and a study reported that patients with cancer and dementia get better end-of-life care.
July 23, 2016 | Jackie Syrop
The findings highlight what the authors say is ongoing discrimination in payer coverage for substance abuse care, in contrast with other mental health conditions.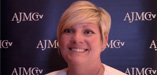 July 23, 2016 |
Healthcare providers sometimes fail to consider the other aspects of a patient's life that could be affecting physical health and wellness, said Karin VanZant, executive director of Life Services at CareSource.
July 22, 2016 | Mary Caffrey
In a conference call the morning after a landmark vote, Dexcom's president and CEO said the company will not wait for final FDA approval to start talks with CMS.
July 22, 2016 | Surabhi Dangi-Garimella, PhD
According to a news report in Nature, scientists at Sichuan University's West China Hospital are on track to initiate a clinical trial that will administer CRISPR-Cas9–edited immune cells in patients diagnosed with lung cancer.
July 22, 2016 | Mary Caffrey
CMS' Innovation Center created Million Hearts to identify Medicare beneficiaries most at risk of heart disease and cardiovascular events.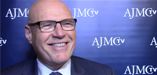 July 22, 2016 |
Stephen Rosenthal, chief operating officer of The Care Management Company at Montefiore Medical Center, said that population health strategies are the future of the health system, where networks would be responsible for the total costs of care for the population they service.
July 22, 2016 | Surabhi Dangi-Garimella, PhD
A letter published in The New England Journal of Medicine provides narrative of a clinical interference that has been documented with the much hailed multiple myeloma drug daratumumab.
July 22, 2016 | AJMC Staff
Pence's record on Medicaid expansion and an HIV outbreak are getting national attention now that he is nominated for vice president.
July 22, 2016 | AJMC Staff
Highlights of coverage of our peer-reviewed research in the healthcare and mainstream press.
July 22, 2016 | Laura Joszt
As the healthcare industry moves from volume to value, new healthcare delivery models are being tested and promoted, and CMS has put a lot of faith into the accountable care organization. So has Aledade.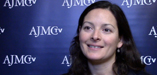 July 22, 2016 |
New health technologies will not automatically address disparities—it all depends on how those tools are used, explained Julia Adler-Milstein, PhD, assistant professor at the School of Information and the School of Public Health at the University of Michigan.
July 22, 2016 | Jackie Syrop
Like the influential Model List of Essential Medicines maintained by the World Health Organization, there should be a list of key tests every country should have available, with high quality standards, write a group of experts.
From the Journals
Broderick
Data from the phase 3 METEOR trial presented at the 2016 annual meeting of the American Society of Clinical Oncology showed that cabozantinib reduced the risk of death in patients with advanced renal cell carcinoma by 34%, compared with everolimus.
Shaffer
Patients with lung cancer who participated in a Web-based system for reporting and tracking their symptoms achieved dramatic gains in survival compared with individuals who were followed with typical protocols, according to a study presented at the annual meeting of the American Society of Clinical Oncology.
Dangi-Garimella
A study presented at the annual meeting of the American Society of Clinical Oncology by a group from Israel that evaluated the price trend of 30 anticancer agents following their launch, found that prices may increase by as much as 44% even after adjusting for inflation.
Dangi-Garimella
During a health policy session at the annual meeting of the American Society of Clinical Oncology, Steven J. Katz, MD, MPH, discussed the Oncotype DX Breast Cancer Assay, and it's impact on recommendations for chemotherapy in early-stage breast cancer.
Yang and Chen
Gobeille v. Liberty Mutual Insurance Company highlights the challenges in managing conflicting state and federal laws, and balancing patient privacy interests against the state's interests in healthcare reform.
Takahashi et al
An enhanced risk model incorporating medication use, prior healthcare utilization, and mental health with comorbid health conditions predicts healthcare utilization better than health conditions alone.
Smith and Elias
Shared medical appointments have the potential to improve clinic efficiency, patient outcomes, and patient satisfaction when managing chronic rhinosinusitis.
Doucette et al
In a National Health and Nutrition Examination Survey secondary analysis, privately and publicly insured patients with diabetes were both more likely to meet quality indicators than the uninsured.
Wolfson
Early attempts to measure awareness of Choosing Wisely showed promising results. As the campaign and associated activities have grown, greater awareness and acceptance of Choosing Wisely among clinicians is anticipated.