Latest News
May 26, 2016 | Surabhi Dangi-Garimella, PhD
Bristol-Myers Squibb has challenged the recently released report by the Institute for Clinical and Economic Review that evaluates the clinical and cost effectiveness of newer treatments for multiple myeloma.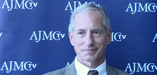 May 26, 2016 |
High costs associated with specialty pharmacy will necessitate the evolution of a new specialized model to help ensure that patients are receiving the financial assistance they need and adhering to their treatment, according to Steve Miller, MD, senior vice president and chief medical officer of Express Scripts.
May 26, 2016 | Mary Caffrey
The collaboration is the latest in a series of partnerships for diabetes care announced by the medical device maker.
May 26, 2016 | Jackie Syrop
How would the proposed Patient Choice, Affordability, Responsibility, and Empowerment Act affect enrollment, premiums, federal spending, and out-of-pocket costs now that an estimated 20 million Americans have become newly insured?
May 26, 2016 | Mary Caffrey
Data sharing in precision medicine has not been without controversy. Some genetic testing companies say security on public databases is less than stellar, giving them a reason to decline sharing their information warehouses.
May 26, 2016 | Brenna Diaz
A new trial from the National Institutes of Health found that a lower systolic blood pressure goal of 120 mm Hg reduces risk of cardiovascular events in geriatric populations.
May 26, 2016 | Surabhi Dangi-Garimella, PhD
A new study published in the Journal of the National Cancer Institute has established that institutional volume can significantly influence survival in lung cancer patients receiving chemoradiation.
May 26, 2016 | AJMC Staff
What we're reading, May 26, 2016: South Carolina passes a 20-week abortion ban, while Georgia's own law faces a new challenge; the FDA delays its decision on a controversial drug for Duchenne muscular dystrophy; and report highlights how Cover Oregon was mishandled.
May 25, 2016 | AJMC Staff
Results from the phase 3 trials will be presented next month at the American Diabetes Association Scientific Sessions in New Orleans.
May 25, 2016 | Mary Caffrey
The practical document will be of greatest use to smaller hospitals still building antibiotic stewardship programs from scratch. CDC estimates that drug-resistant bacteria infect 2 million people a year and cause 23,000 deaths.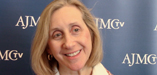 May 25, 2016 |
The bar is set very high in terms of the biosimilar requirement definition, and physicians who are hesitant about substituting biosimilars for treatment should not be worried about the perceived differences, according to Pamela S. Becker, MD, PhD, professor of medicine in the Division of Hematology at the University of Washington School of Medicine.
May 25, 2016 | Mary Caffrey
The largest group of endocrinologists first declared obesity a disease in 2012. Guidelines call for making relief of weight-related complications the first priority, not weight loss per se.
May 25, 2016 | Surabhi Dangi-Garimella, PhD
Oncologists at the Mayo Clinic have developed a more aggressive approach to treating patients with pancreatic cancer—combining surgery, chemotherapy, and radiation, surgical oncologists have been successful in significantly improving survival in a small number of patients.
May 25, 2016 | Priyam Vora
A major shift in expenditures by payer type for opioid pain relievers occurred along with a 4-fold increase in overdose deaths from opioids in the United States.
From the Journals
Smith
The earliest studies involving diabetes therapy for Alzheimer's are recruiting patients.
Panch and Goodman
As primary care physicians and leaders of Wellframe—a mobile health company working with payers and physicians groups to extend care between visits for patients with complex comorbidities—Drs Panch and Goodman discuss their experiences building a mobile application used by elderly patients to communicate with clinicians and manage chronic disease.
Melnyk
When providers move from employing traditional practices to new methods that are steeped in evidence, this benefits patient health. The result is higher-quality, more affordable care, often stemming from lower rates of hospital infections, readmissions, and, in general, improved outcomes.
Funk and Sorensen
Authors from the University of Minnesota College of Pharmacy highlight the role that pharmacists can play in care optimization for seniors with chronic conditions.
Payne
Now that Medicare is poised to pay for the Diabetes Prevention Program, the next question is how to make it scalable.
Sebastian and Logston
How does the largest payer in a state with a large senior population respond to the rising need for diabetes care and prevention?
Sheehan and MacEwan
The authors discuss a simple strategy for payers to ensure more patients with type 2 diabetes achieve control of A1C.
Davidson and Parkin
A recent Diabetes Care study found flaws in Medicare's competitive bidding program for diabetes test strips. Two of that study's co-authors discuss the findings and why CMS should suspend the bidding program.
Patrick
The author, who has lived with type 1 diabetes for more than 50 years, shares his account of a successful appeal of Medicare's policy of refusing to pay for continuous glucose monitoring (CGM.)