Latest News
October 24, 2016 | Surabhi Dangi-Garimella, PhD
Including a real-time decision support tool in the prior authorization process significantly reduced the cost of therapy for UnitedHealthcare, while complying with nationally accepted guidelines established by the National Comprehensive Cancer Network.
October 24, 2016 | Laura Joszt
Healthfirst's Medicare Advantage members are largely low income, and actually poorer than its Medicaid members. In order to reach these members and foster trust, Healthfirst makes itself a part of the fabric of the community.
October 24, 2016 | Christina Mattina
The healthcare community needs to understand and address the personal and social circumstances that contribute to a patient's health before they can improve the quality of care, according to 2 presentations in the first segment of the National Committee for Quality Assurance Quality Talks conference in Washington, DC.
October 24, 2016 | Mary Caffrey
Lawmakers have been working on the problem of what to do about out-of-network bills that result from emergency room care for more than a year.
October 24, 2016 | Laura Joszt
The Affordable Care Act's changes in payment and reduction in benchmarks in Medicare Advantage raised questions about the future of the program that ended up being unfounded, said Sean Cavanaugh, deputy administrator and director of the Center for Medicare at CMS, during the opening keynote at America's Health Insurance Plans' National Conference on Medicare, held October 24-25 in Washington, DC.
October 24, 2016 | Surabhi Dangi-Garimella, PhD
Analysis by researchers from the American Cancer Society has found that US southern states rank at the top when it comes to death from cigarette smoking.
October 24, 2016 | AJMC Staff
What we're reading, October 24, 2016: Cigna makes it easier for clinicians to prescribe drugs to treat opioid addiction; some hospitals move to eliminate sugary drinks from their campuses; and a researcher at the National Cancer Institute was months late to notify authorities of 2 deaths in the clinical trial he oversaw.
October 23, 2016 | Mary Caffrey
While the link between stress and medication adherence is well known, this study attempted to measure how much stress affected adherence.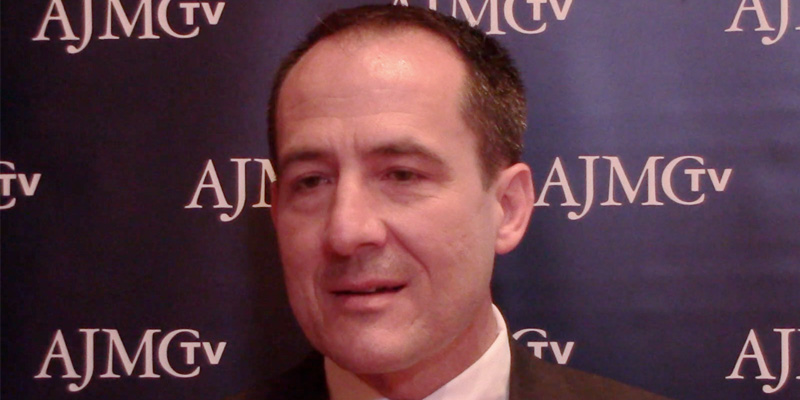 October 23, 2016 |
One of the positive effects of the Affordable Care Act's shift to value-based care is that providers and payers are experimenting with a number of new models, so the successful ones are being implemented on a larger scale, according to Andrei Gonzales, director of value-based reimbursement initiatives at McKesson Health Solutions.
October 23, 2016 | Jackie Syrop
The number of accountable care organizations (ACOs) has grown rapidly over the last 4 years, with more than 800 ACOs now covering an estimated 28 million Americans. A study found that commercial ACOs were significantly larger and more integrated with hospitals and had lower benchmark expenditures and high quality scores compared with noncommercial ACOs.
October 23, 2016 | Jackie Syrop
Despite awareness of a rapidly increasing size and proportion of older persons in the United States, the nation is not investing sufficiently in keeping people healthy late in life, and significant deficiencies are predicted in our capacity to deliver the medical, public health, and support services needed for the future frail and ill older population.
October 22, 2016 | Mary Caffrey
Panelists in the Healthcare 2020 series discuss the challenges with the exchanges that will be waiting for the next president, the future of Medicaid expansion, and how the complexity of so many models is burdening ACOs.
October 22, 2016 | Jackie Syrop
Freestanding children's hospitals had the largest financial losses for pediatric inpatients covered by Medicaid, and may be unable to offset reductions in federal Disproportionate Share Hospital payments because of the expansion of health insurance coverage under the Affordable Care Act.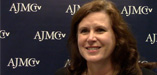 October 22, 2016 |
Accountable care organizations (ACOs) have been laying the groundwork for the requirements for the Medicare Access and CHIP Reauthorization Act (MACRA), which will give physicians participating in ACOs an advantage during the implementation of the new Medicare payment system, said Katherine Schneider, MD, president of the Delaware Valley ACO.
From the Journals
Dangi-Garimella
A new study by researchers at the Perelman School of Medicine at the University of Pennsylvania has identified a biomarker that can predict response to treatment with pembrolizumab in stage IV patients with melanoma.
Dangi-Garimella
Paired communication training involving patients and oncologists achieves patient-centered care in advanced cancer.
Vora
Patients with a history of cancer were more likely to suffer from obesity than the general population, according to new research studying the incidence of obesity in cancer survivors.
Dangi-Garimella
Brain cancer has replaced leukemia as the leading cause of cancer-related death in children and adolescents diagnosed with cancer.
Dangi-Garimella
Daniel F. Hayes, MD, FASCO, 2016-2017 president of the American Society of Clinical Oncology, shares his vision of how the recommendations of the Blue Ribbon Panel will impact cancer care.
Dangi-Garimella
Healthcare providers and health plans are evaluating different care models in the clinic to understand what works best with ensuring continuity of care and improving outcomes.
Alvarnas
As we enter a time of extraordinary advances in cancer care, some of the optimism over these advances has been tem­pered by the growing realization of the challenges of delivering these cancer care solutions.
Weber and Nasso
The importance of doctor-patient communication is well established. Focus groups conducted with patients and oncologists help unravel why gaps exists and how to customize strategies for improvement.
Geiger et al
The National Cancer Institute's Division of Cancer Control and Population Sciences created the Healthcare Delivery Research Program in January 2015, recognizing the need for empirical evidence to address cancer care challenges.