Latest News
October 1, 2016 |
Demonstrating the efficacy of antiretroviral therapies and other treatments in preventing the spread of HIV, Thomas Quinn, MD, showed that there is hope for decreasing HIV transmissions across the world. He cautioned, however, that HIV/AIDS still remains a global pandemic, and more work must be done to accelerate the rate of decrease in HIV infections.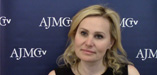 October 1, 2016 |
For a long time, researchers were unsure if atopic dermatitis was primarily a barrier disease or an immune-drive disease, but dupliumab has provided a more clear-cut answer, said Emma Guttman-Yassky, MD, PhD, of the Icahn School of Medicine at Mount Sinai Medical Center in New York.
October 1, 2016 | Christina Mattina
CMS announced on Thursday that it would award $347 million in contracts to various hospital associations and quality improvement organizations as part of its ongoing effort to reduce hospital-acquired conditions and readmissions in the Medicare program. The Hospital Improvement and Innovation Network agreement sets high goals in hopes of continuing the progress that has already been made in patient safety.
October 1, 2016 | Laura Joszt
During a session of the National Association of Accountable Care Organizations, panelists discuss the benefits of integrating behavioral health and the role accountable care organizations can play.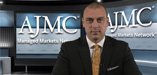 October 1, 2016 |
This week, the top stories in managed care included 2 reports on the fight against addiction, researchers have learned more about the effects of healthy living on avoiding cancers, and a study finds fitness trackers do not help people lose more weight.
September 30, 2016 |
Timothy M. Johnson, MD, spoke enthusiastically about the possibilities of sentinel lymph node biopsy in his lecture at the 25th European Academy of Dermatology and Venereology Congress in Vienna, Austria. His presentation, called "Melanoma Sentinel Node Biopsy: Past, Present and Future in the New Era of Systemic Therapies," covered guidelines for the procedure as well as new possibilities for melanoma patients.
September 30, 2016 |
Thursday at the 25th European Academy of Dermatology and Venereology Congress in Vienna, Austria, 2 presentations focused on the effects of crisaborole topical ointment, 2%, in treating atopic dermatitis.
September 30, 2016 | AJMC Staff
The uptick in BMI among professional baseball players coincides with the steroid era, although there were also advances in nutrition and training that could explain weight gain.
September 30, 2016 | Surabhi Dangi-Garimella, PhD
Based on ICER's evaluation, a significant reduction in the wholesale acquisition cost (WAC) of approved checkpoint inhibitors would be necessary to achieve a pre-determined value-based price benchmark.
September 30, 2016 | AJMC Staff
Highlights of our peer-reviewed research in the healthcare and mainstream press.
September 30, 2016 | Jackie Syrop
While there have been large increases in the cost of new cancer treatments for patients with metastatic breast, lung, or kidney cancer, or chronic myeloid leukemia, researchers found that there were also large gains in life expectancy.
September 30, 2016 | Mary Caffrey
In the year since New Jersey regulators approved OMNIA, the state's health insurance market has experienced the same upheaval seen elsewhere: the number of options on the exchanges has shrunk from 5 to 2.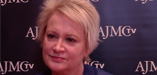 September 30, 2016 |
Digital health programs like telehealth have already made progress in fields like mental health by expanding access and lowering costs, but there are opportunities to achieve much more in the future, according to Susan Dentzer, president and CEO of The Network for Excellence in Health Innovation.
September 30, 2016 | Laura Joszt
During the fall meeting of the National Association of Accountable Care Organizations (NAACOS) in Washington, DC, speakers from the government and from various ACOs across the country shared their insights into the success and opportunities of these delivery models. Here are 5 takeaways from the NAACOS fall conference.
From the Journals
Askin and Margolius
The authors propose statewide programs that would expand the Prescription Drug Monitoring Program for all medications—not just opiates—in order to reduce outpatient medication errors.
Caffrey
Second of 2 parts: Coverage of the first half of the session appeared in the May issue of Evidence-Based Diabetes Management.1
Smith
Second of 2 Parts: See Part 1, in Evidence-Based Diabetes Management, coverage of Patient-Centered Diabetes Care 2016.
Patterson
This study conducted a cost-benefit analysis of appointment-based medication synchronization for improving adherence in patients on chronic medications for hypertension, hyperlipidemia, and diabetes.
Smith
For some patients newly diagnosed with type 2 diabetes, skipping metformin monotherapy and going straight to fixed-dose combinations with a DPP-4 inhibitor or an SGLT2 inhibitor makes sense, evidence shows.
Hurley et al
Compared with Japan, the United States has substantially less geographic variation in surgical outcomes, but it has higher variation in cost.
Smith
Two competing insulin / GLP-1 combinations, one from Sanofi and the other from Novo Nordisk, are under review at FDA.
Erhun et al
Outpatient surgeries in the United States account for roughly 7% of annual healthcare expenditures. To exploit substantial opportunities to improve the value of outpatient surgical care, the authors composed an evidence-based care delivery composite for national discussion and pilot testing.
Navathe
This article details strategies based on principles from psychology and economics that health systems may use to align with physicians.