Latest News
May 29, 2016 | Jackie Syrop
A substantial amount of US cancer diagnoses and deaths are preventable through lifestyle modification, according to a new study in JAMA Oncology, and the authors recommend that primary prevention remain a priority for cancer control.
May 29, 2016 | Priyam Vora
A new study finds that exercise—a good mix of jogging, walking, and resistance training—can significantly help people who are addicted to methamphetamine.
May 29, 2016 |
High-deductible health plans have a role to play, but it's important that they aren't used in such a way as to create a disincentive of the use of a consumer's benefits, said Niteesh Choudhry, MD, PhD, associate professor of medicine at Harvard Medical School.
May 28, 2016 | Jackie Syrop
Amid rising Rates of severe maternal morbidity, 2 new studies consider how to optimize maternal care.
May 28, 2016 | Jackie Syrop
Children with autism spectrum disorder who were born prior to the 2007 American Academy of Pediatrics recommendation that all children be screened for autism at the 18- and 24-month well-child visits were diagnosed significantly later than they are today, a new study found.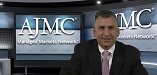 May 28, 2016 |
This week in managed care, the top stories included new guidelines for treating obesity, updated guidelines for heart failure, and a study shed light on a shift in payment for opioids.
May 27, 2016 | Laura Joszt
New hepatitis C virus treatments may be extraordinarily effective, curing the disease in many cases, but the high cost has posed an enormous economic challenge that speakers outlined during a briefing in Washington, DC.
May 27, 2016 | Surabhi Dangi-Garimella, PhD
The patient will be the focus during the 2016 annual meeting of the American Society of Clinical Oncology (ASCO), Collective Wisdom: The Future of Patient-Centered Care and Research.
May 27, 2016 | Laura Joszt
Access to care remains an issue for many US veterans, but a new initiative between the Department of Veterans Affairs Palo Alto Health Care System and MinuteClinic could expand access to care in Northern California.
May 27, 2016 | AJMC Staff
What we're reading, May 27, 2016: treatment for pregnant women is often based on guesswork since few drugs are ever tested on them; a new superbug in the US is resistant to even the antibiotic of last resort; and how small physician practices can adapt to new payment models.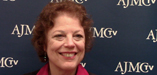 May 27, 2016 |
Having psychosocial support for patients with cancer, and for their family members, is critical, because patients often feel that their emotional needs are overlooked in busy clinics, said Sophia K. Smith, PhD, MSW, associate professor at the Duke School of Nursing.
May 27, 2016 |
Recent coverage of our peer-reviewed research, in the healthcare and mainstream press.
May 26, 2016 | Surabhi Dangi-Garimella, PhD
Bristol-Myers Squibb has challenged the recently released report by the Institute for Clinical and Economic Review that evaluates the clinical and cost effectiveness of newer treatments for multiple myeloma.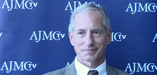 May 26, 2016 |
High costs associated with specialty pharmacy will necessitate the evolution of a new specialized model to help ensure that patients are receiving the financial assistance they need and adhering to their treatment, according to Steve Miller, MD, senior vice president and chief medical officer of Express Scripts.
From the Journals
Smith
The earliest studies involving diabetes therapy for Alzheimer's are recruiting patients.
Panch and Goodman
As primary care physicians and leaders of Wellframe—a mobile health company working with payers and physicians groups to extend care between visits for patients with complex comorbidities—Drs Panch and Goodman discuss their experiences building a mobile application used by elderly patients to communicate with clinicians and manage chronic disease.
Melnyk
When providers move from employing traditional practices to new methods that are steeped in evidence, this benefits patient health. The result is higher-quality, more affordable care, often stemming from lower rates of hospital infections, readmissions, and, in general, improved outcomes.
Funk and Sorensen
Authors from the University of Minnesota College of Pharmacy highlight the role that pharmacists can play in care optimization for seniors with chronic conditions.
Payne
Now that Medicare is poised to pay for the Diabetes Prevention Program, the next question is how to make it scalable.
Sebastian and Logston
How does the largest payer in a state with a large senior population respond to the rising need for diabetes care and prevention?
Sheehan and MacEwan
The authors discuss a simple strategy for payers to ensure more patients with type 2 diabetes achieve control of A1C.
Davidson and Parkin
A recent Diabetes Care study found flaws in Medicare's competitive bidding program for diabetes test strips. Two of that study's co-authors discuss the findings and why CMS should suspend the bidding program.
Patrick
The author, who has lived with type 1 diabetes for more than 50 years, shares his account of a successful appeal of Medicare's policy of refusing to pay for continuous glucose monitoring (CGM.)