Latest News
March 24, 2017 | Laura Joszt
After weeks of negotiations and last-minute drama, the House GOP has pulled its Obamacare replacement bill after it became clear that there were not enough votes to pass it.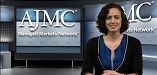 March 24, 2017 |
This week, the top stories in managed care included last-minute changes to Republicans' bill to repeal the Affordable Care Act; a lack of votes to pass the GOP health bill; and promising study results on PCSK9 inhibitors and SGLT2 inhibitors.
March 24, 2017 | Surabhi Dangi-Garimella, PhD
On the second day of the 22nd Annual Conference of the National Comprehensive Cancer Network (NCCN), Kilian E. Salerno, MD, of the Roswell Park Cancer Institute, walked the audience through updates to the NCCN Guidelines, explaining clinical situations in which radiation is indicated, appropriate targets of radiation treatment, and optimal approaches for minimizing toxicity.
March 24, 2017 |
Debate on the House floor covered familiar ground: Republicans called for an end to the individual mandate and decried rising premiums and fewer insurers on the exchanges, while Democrats blasted the proposed cuts to Medicaid. The late change to cut essential health benefits cost House leaders a key moderate vote.
March 24, 2017 | Mary Caffrey
The study identified a target that reacts to the implantation of biomedical materials. The findings could to improvements in insulin pump infusion sets and CGM sensors.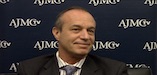 March 24, 2017 |
The EINSTEIN-CHOICE findings presented at the American College of Cardiology 66th Session demonstrated some promising outcomes, showing that rivaroxaban is a viable option for long-term prevention of venous thromboembolism in some patients, said Alex C. Spyropoulos, MD, FACP, FCCP, FRCPC, professor of medicine at the Hofstra Northwell School of Medicine.
March 24, 2017 | Christina Mattina
As House Speaker Paul Ryan, R-Wisconsin, and President Donald Trump endeavored to round up enough Republican votes to pass the American Health Care Act this week, a major sticking point for some reluctant GOP legislators was the inclusion of the Affordable Care Act's essential health benefits in the replacement bill. Reports indicate that the essential health benefits requirement will be cut from the bill that will go to the House for a vote today.
March 24, 2017 | AJMC Staff
Coverage of our peer-reviewed research in the healthcare and mainstream press.
March 24, 2017 | AJMC Staff
March 24, 2017 | Surabhi Dangi-Garimella, PhD
At the 22nd Annual Conference of the National Comprehensive Cancer Network, held March 23-25, 2017, in Orlando, FL, Gregory J. Riely, MD, PhD, Memorial Sloan Kettering Cancer Center, spoke about the what, when, and how of biomarker testing in non-small cell lung cancer.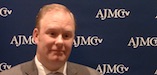 March 23, 2017 |
Recent research has shown the potential of immunotherapy treatments for treating lung cancer, explained Matthew Gubens, MD, MS, assistant clinical professor of thoracic oncology at the University of California, San Francisco. Dr Gubens also spoke about oncologists' hopes for using immuno-oncology agents in combination with one another or with chemotherapy.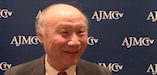 March 23, 2017 |
The unique cancer burden among Asian Americans calls for a multifaceted strategy to address these disparities, according to Moon S. Chen Jr, PhD, MPH, professor of hematology and oncology at UC Davis Comprehensive Cancer Center and principal investigator of The National Center for Reducing Asian American Cancer Health Disparities.
March 23, 2017 | Surabhi Dangi-Garimella, PhD
While multigene panels are extremely important in precision cancer care, high levels of variance and insufficient insurance coverage are significant barriers to rapid adoption, according to Kenneth Offit, MD, MPH, from Memorial Sloan Kettering Cancer Center.
March 23, 2017 | Mary Caffrey
The initiative includes targeted efforts in 7 cities to reduce the number of "unhealthy days," a metric devised by CDC to gauge physical and mental well-being.
From the Journals
Chen et al
Home health beneficiaries with diabetes using paid supplementary caregivers had 68% higher hazards of readmission due to urinary tract infection than those with unpaid supplementary caregivers.
Hung et al
Lean redesigns in primary care improved workflow efficiencies, physician productivity, and overall satisfaction among patients, physicians, and staff, with no adverse effects on clinical quality.
McAlearney et al
Private sector accountable care organization development has been motivated by perceived opportunities to improve quality, efficiency, and population health, and the belief that payment reform is inevitable.
Leung and Escarce
Although clinical knowledge positions physicians and nurses well as consumer-directed health plan enrollees, they appeared less likely to choose these plans than nonmedical faculty and staff.
Schmittdiel et al
Affordable Care Act exchange enrollees in California and Colorado reported significant improvements in access to care and fewer barriers to receiving care due to costs.
Goff et al
An insurance company–sponsored enhanced primary care program had little effect on selected outcomes for low-income patients with diabetes.
Swankoski et al
Practice transformation toward comprehensive primary care slightly improved patient experience in 3 of 6 domains of care: access, provider support, and shared decision making.
Ni et al
Patients receiving postdischarge care from pharmacists had a 28% lower risk of readmission at 30 days and a 31.9% lower risk at 180 days compared with usual care.
Dhavle et al
In this reply to the commentary, "A Call for a Statewide Medication Reconciliation Program," published in the October 2016 issue of The American Journal of Managed Care®, authors discuss a proven and scalable solution to improve medication reconciliation that is already available to, and used by, clinicians.