Latest News
January 21, 2017 | Christina Mattina
Rates of food insecurity remain high in American Indian communities, and a recent study indicates that inadequate food quality and quantity may put these populations at higher risk of diabetes, obesity, and hypertension.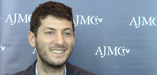 January 21, 2017 |
The state of current software systems, primarily electronic medical records, is a significant barrier to implementing successful health IT tools, said Jonathan Hirsch, founder and president of Syapse. He also explained some of the solutions developed by Syapse to address these challenges, like improving the software's integration capabilities and making it more usable for providers.
January 21, 2017 | Laura Joszt
After his inauguration, President Donald J. Trump signed an executive order ordering federal agencies to ease the burden of his predecessor's landmark healthcare law.
January 20, 2017 | Mary Caffrey
"Voluntary" is the key word in today's wellness programs, after EEOC rules were tested in court.
January 20, 2017 | Mary Caffrey
After great effort to resolve apparent conflicts between the ACA and older statutes, including the Americans with Disabilities Act, a repeal of the healthcare law may send regulators back to the drawing board.
January 20, 2017 | Surabhi Dangi-Garimella, PhD
Outgoing FDA Commissioner Robert Califf, MD, has announced that Richard Pazdur, MD, who was serving as the interim director, will now be heading the Oncology Center of Excellence.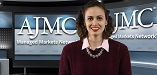 January 20, 2017 |
This week, the top managed care stories included news that Republicans will introduce legislation to replace the Affordable Care Act, a report found the abortion rate hit a historic low, and results showed Januvia is safe for the oldest patients, even if they have cardiovascular risk.
January 20, 2017 | Mary Caffrey
A Big Data approach reveals the link between well-known insecticides and melatonin, a chemical that affects sleep patterns.
January 20, 2017 | AJMC Staff
What we're reading, January 20, 2017: Minnesota will help residents with steep insurance premium hikes; the director of the National Institutes of Health appointed by President Barack Obama will stay on under the new administration; Anthem will end pre-authorization for opioid use disorder treatments.
January 20, 2017 | AJMC Staff
Coverage of our peer-reviewed research in the healthcare and mainstream press.
January 20, 2017 | Surabhi Dangi-Garimella, PhD
A collaborative study has concluded that genomic assays can be successfully used to identify diagnostic, prognostic, and treatment-relevant alterations and can help guide precision treatment decisions for pediatric brain tumors.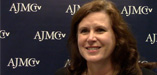 January 20, 2017 |
As the shift from volume-based care to value-based care continues, providers will require a whole new mindset and skillset to be successful, according to Katherine Schneider, MD, president of the Delaware Valley ACO.
January 19, 2017 | Christina Mattina
The use of health information technology in small primary care practices continues to rise, but a recent study found that the extent of its adoption varies based on practice size, ownership, and financial incentives.
January 19, 2017 | Mary Caffrey
Observers have called the mini-pump, which continuously delivers exenatide, a "game changer" because it has the potential to overcome medication adherence in the patients who are most resistant to treatment.
From the Journals
Surabhi Dangi-Garimella, PhD
At the 2016 annual meeting, the American Society of Hematology introduced the "Choosing Wisely Champions" to recognize the efforts of practitioners who are working to eliminate costly and potentially harmful overuse of tests and procedures.
Surabhi Dangi-Garimella, PhD
During the ASH Practice Partnership lunch, Joseph Alvarnas, MD, from the City of Hope, and editor-in-chief of Evidence-Based Oncology™ moderated a panel discussion on the impact of including nurse practitioners, physician assistants, and clinical nurse specialists into hematology care.
Surabhi Dangi-Garimella, PhD
The Special Symposium on Quality looked at how health information technology (IT) can be utilized to improve healthcare quality, enhance patient–provider shared decision making, and facilitate efforts in quality research.
Surabhi Dangi-Garimella, PhD
A joint session hosted by the American Society of Hematology and the European Hematology Association provided an update on the clinical progress with pluripotent stem cells.
Surabhi Dangi-Garimella, PhD
Despite the complexities associated with treating older patients diagnosed with chronic lymphocytic leukemia (CLL) and small lymphocytic lymphoma (SLL), patients in the RESONATE-2 trial continue to present a favorable response to single-agent ibrutinib at a follow-up of 29 months.
Christina Mattina
The results showed that obinutuzumab-based immunochemotherapy and maintenance improved progression-free survival in treatment-naïve patients with follicular lymphoma.
Christina Mattina
A study in a mouse model found that mice receiving chimeric antigen receptor (CAR)-T immunotherapy plus ibrutinib demonstrated longer overall survival and reduced cytokine production than the mice not treated with ibrutinib.
Surabhi Dangi-Garimella, PhD
The improved expansion of chimeric antigen receptor (CAR) T-cells indicates a deeper clinical response.
Bao et al
Value-based payment improved fidelity to key elements of the Collaborative Care Model—an evidence-based mental health intervention—and improved patient depression outcomes in Washington state.