Latest News
December 2, 2016 | Mary Caffrey
Prescription drug spending didn't rise as much as it did in 2014, but it still outpaced all other categories.
December 2, 2016 | Mary Caffrey
Researchers considered finding a diabetes drug that also produced a cardiovascular benefit to be a "holy grail."
December 2, 2016 | AJMC Staff
NICE recommends pembrolizumab for use in advanced lung cancer following additional data review and a further discount in price.
December 2, 2016 | AJMC Staff
What we're reading, December 2, 2016: Johnson & Johnson must pay $1 billion to patients injured by Pinnacle hip implants; 3 organizations join forces on initiative to prevent suicides in physicians and medical trainees; the American Hospital Association has sent a letter to President-elect Donald Trump with a list of requests for his administration.
December 2, 2016 | Surabhi Dangi-Garimella, PhD
Research from the Dana-Farber Cancer Institute and the Broad Institute, published in Nature, has identified genomic changes that could explain the development of testicular cancer and why this disease is more responsive to chemotherapy.
December 2, 2016 | Laura Joszt
In a show of bipartisanship, the House of Representatives overwhelmingly passed the 21st Century Cures Act on November 30 by a vote of 392-26. Here are 5 things to know about the legislation.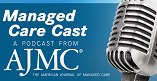 December 2, 2016 |
During an interview with 3 members of the Coalition, Patricia Salber, MD, MBA, of The Doctor Weighs In, discussed the work of the Coalition, scaling its success, the upcoming conference, and more.
December 2, 2016 | AJMC Staff
A review of our peer-reviewed research in the healthcare and mainstream press.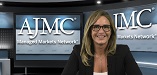 December 2, 2016 |
This week, the top stories in managed care included the president-elect's picks for HHS and CMS, the American Diabetes Association addressed psychosocial care for patients with diabetes, and the American Society of Clinical Oncology released criteria on creating clinical pathways.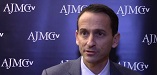 December 2, 2016 |
In an increasingly tech-focused world, the use of phones, tablets, and computes, combined with social media sites, have allowed patients to find the emotional and social interactions they need when dealing with their care, said Mike Payne, MBA, MSci, chief healthcare development officer at Omada Health.
December 1, 2016 | Mary Caffrey
The physicians said the American Medical Association abandoned a core mission of protecting patients by endorsing a nominee who wants to roll back Medicaid expansion and privatize Medicare.
December 1, 2016 | Christina Mattina
An analysis of 150 US cities' stress rankings and the CMS star ratings of the hospitals within them reveals a significant correlation between the 2 factors, indicating that more-stressed cities tend to have lower hospital star ratings.
December 1, 2016 | Surabhi Dangi-Garimella, PhD
Interim data analysis of a phase 1 trial of chimeric antigen receptor-T cells (CAR-T) targeting the B-cell maturation antigen in heavily pretreated patients with multiple myeloma has identified an objective anti-tumor response, with limited toxicity.
December 1, 2016 | Mary Caffrey
The study found that avoiding 3 key risk factors—diabetes, obesity, and hypertension—by age 45, greatly increased the likelihood of avoiding heart failure through the end of life.
From the Journals
Linsky et al
The authors developed and validated a survey instrument to assess primary care providers' and pharmacists' experiences, attitudes, and beliefs regarding medication discontinuation.
Davis et al
This paper presents a policy proposal to integrate care for Medicare beneficiaries through creation of integrated care organizations and a Medicare home care benefit.
Waxman et al
Medicare Advantage beneficiaries use less home healthcare than do their fee-for-service counterparts, but there is marked regional variation in use by both groups.
Schreiner et al
A descriptive analysis of specialty referral patterns in an academic, internal medicine patient-centered medical home (PCMH).
Rappaport et al
Two leading US health systems attempted to implement 4 draft objectives for Meaningful Use Stage 3 within their health IT infrastructure to provide feedback on needed enhancements to the policy.
Chernew and Fendrick
Following the results of the recent presidential election, AJMC® Co-Editors-in-Chief weigh in on the implications of this new chapter in health reform.
Baughman et al
Breast cancer screening may not improve in early medical home implementation.
Vandergrift et al
Most internal medicine subspecialists report the majority of their clinical time is spent in principal care or longitudinal consultative care patient management roles.
White et al
To address infant mortality, focusing only on babies who were born prematurely or with a low birth weight will be missing an attention-worthy segment of the population.