Latest News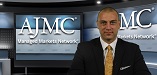 July 2, 2016 |
This week, the top stories in managed care include the largest healthcare fraud takedown, one successful accountable care organization imparted its secrets, and a report identifies pharmacy trends in the public health exchanges.
July 1, 2016 | AJMC Staff
Selections of our peer-reviewed research and commentary in the healthcare and mainstream press.
June 30, 2016 | AJMC Staff
What we're reading, July 4, 2016: a hospital is offering free housing to get super-utilizers out of the emergency room; campaigns for patients to gain access to stem cell treatments are gaining momentum; and why hospital/physician integration and consolidation probably won't lower costs.
June 30, 2016 | Laura Joszt
In the last 5 years urgent care has seen a rise in popularity. Here are 5 facts about urgent care clinics.
June 30, 2016 | Mary Caffrey
The Endocrine Society notes that diabetes has become more prevalent as people report sleeping fewer hours per night.
June 30, 2016 | Surabhi Dangi-Garimella, PhD
At the Cancer Moonshot Summit, Vice President Joe Biden cautioned research scientists to expect funding cuts if they failed to report, in a timely manner, the findings of clinical trials.
June 30, 2016 | AJMC Staff
What we're reading, June 30, 2016: one doctor makes the case for the FDA moving away from a simple approval/no approval system; Massachusetts and Gilead come to an agreement over hepatitis C drug rebates; and Georgia considers Medicaid expansion.
June 30, 2016 | Mary Caffrey
How does a state with almost no money launch Medicaid expansion? Louisiana health officials used data they already had, and in doing so have created a model that could be used elsewhere.
June 30, 2016 | Jackie Syrop
More than one-third of patients with atrial fibrillation who are have a moderate to high risk for stroke are being treated with aspirin, even though it is well known that blood thinners provide more protection.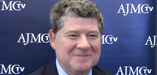 June 30, 2016 |
It is important that health insurers fully understand the populations and demographics they are working with in order to effectively engage their consumers, said Jay Sheehy, senior vice president of product innovation at EmblemHealth.
June 30, 2016 | AJMC Staff
What we're reading, June 30, 2016: concerns over Anthem-Cigna deal may mean the government moves to block the merger; why the price of childhood vaccines is actually too low; and saturated fats are not as bad as once thought.
June 29, 2016 | Mary Caffrey
The lawsuit seeks an additional 7 years' protection for the popular cholesterol drug, which sold 20.3 million prescriptions last year.
June 29, 2016 | Surabhi Dangi-Garimella, PhD
CMS has announced that the Oncology Care Model (OCM) developed by the Center for Medicare and Medicaid Innovation has 196 practices and 17 payers enrolled for participation.
June 29, 2016 | AJMC Staff
The 17-member panel will hold 5 public meetings to review evidence before issuing its report. The last set of guidelines was published in 2008.
From the Journals
Dangi-Garimella
At the annual meeting of The Community Oncology Alliance, oncologists sat through a crash course on biosimilars that was rendered by experts from the pharmaceutical industry.
Dangi-Garimella
At The Community Oncology Conference: Innovation in Cancer Care, oncologists discussed how their practices are coping with the transition toward quality- and value-based reimbursement.
Mehlman
Spurred by the migration to new payment methodologies and a rapidly evolving competitive landscape, many managed care companies have launched venture and innovation programs. This article provides a high-level evaluation of the universe of model options accessible to payers who are interested in such programs.
Joszt
Coverage from the 2016 Spring Live Meeting of the ACO & Emerging Healthcare Delivery Coalition on April 28-29, 2016, in Scottsdale, Arizona.
Gross et al
For 2 successive years, the Hackensack Alliance Accountable Care Organization achieved cost savings and maintained quality by using physicians with patient-centered medical homes and nurse care coordinators focused on high-risk patients.
Kash et al
This study presents practice relevant information and actionable results that can help to operationalize evidence-based patient-centered medical home models in pediatric clinics.
Mendez et al
A new nursing-driven diabetes education process established within a patient-centered primary care model significantly improved diabetes control for veterans at the Albany Stratton VA Medical Center.
Bozorghadad et al
This study demonstrates that the implementation of a discharge navigation program led to earlier writing of discharge orders and patient release from the hospital.
Encinosa et al
Marketplace consumers desire more health plan measures on how well plans support long-term patient–physician relationships. Consumers are skeptical of measures about rewarding providers for high quality.