Latest News
October 10, 2015 |
Top managed care stories this week include how much waiting to see the doctor costs patients, Express Scripts announced it will cover both PCSK9 inhibitors, and HHS proposed simplifying rules for providers using electronic health record.
October 9, 2015 | Surabhi Dangi-Garimella, PhD
A new study published in JAMA Oncology has identified disparate survival outcomes across sites of care.
October 9, 2015 | AJMC Staff
The PD-1 inhibitor antibody was approved by the FDA for use in patients who have progressed on platinum-based treatment.
October 9, 2015 | Mary K. Caffrey
Prescription drug spending rose faster than overall spending by several percentage points from August 2014 to August 2015, well ahead of categories like spending on hospitals and doctors.
October 9, 2015 | Surabhi Dangi-Garimella, PhD
With the final guidance expected in November, UK will follow Europe in the use of pembrolizumab in treating advanced melanoma patients refractory to previous treatment as well as those who have not been previously treated.
October 9, 2015 | Mary K. Caffrey
With Express Scripts' coverage starting Monday, here's some background on Praluent and Repatha.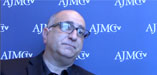 October 9, 2015 |
With new treatments helping patients with cancer to live longer, healthcare providers now have new issues of long-term survivorship to consider, said Joseph Alvarnas, MD, the editor-in-chief of Evidence-Based Oncology.
October 9, 2015 | Laura Joszt
Nearly 70 people have been recommended to receive testing for hepatitis B and C and HIV after they received flu shots from syringes that had been reused.
From the Journals
Valuck, Dugan, Dubois, Westrich, Penso, and McClellan
Gaps in accountable care measure sets can be addressed efficiently using priority measure types and innovative approaches to measurement.
Beveridge
An analysis of the healthcare industry shift from fee-for-service to value-based reimbursement and how this change creates a more holistic approach to patient care.
Chatterjee, Tsai, and Jha,
As reimbursement shifts toward value-based payments, patient experience measures should play a pivotal role in how we measure quality.
Thom, Hessler, Willard-Grace, DeVore, Prado, Bodenheimer, and Chen
Medical assistants trained as health coaches substantially improved patient-reported primary care under the Chronic Care model measured by the Patient Assessment of Chronic Illness Care.
Jung, Trivedi, Grabowski, and Mor
Integrated Medicare and Medicaid managed care may not sufficiently address the problems of inefficiency and fragmentation in care for hospitalized dual eligible enrollees.
Summerfelt, Sulo, Robinson, Chess, and Catanzano
Results suggest that this scalable model of Hospital at Home is safe, feasible, highly satisfactory, and may be associated with substantial reductions in hospital readmissions.
Lewey, Shrank, Avorn, Liu, and Choudhry
This study examined patterns of medication adherence after a reduction in medication co-payment amount among privately insured patients living in racially diverse neighborhoods.
Barosh, Church, Morgan, Bianchetti, Hu, et al
Through a multi-site, multidisciplinary approach, AYA@USC addresses the unique needs of young adult cancer patients, improving outcomes and bridging the care gap in this population.