ACC14
Coverage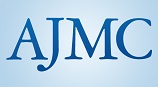 For Peter Libby, MD, chief of cardiology at Brigham & Women's Hospital in Boston and professor of medicine at Harvard Medical School, the rewards of a life in clinical research outweigh the risks.
Metformin, the go-to drug for patients diagnosed with type 2 diabetes mellitus (T2DM), may help control glycated hemoglobin (A1C) levels, but it does not help prevent heart failure in heart attack patients who do not have the disease, according to a new study from the Netherlands.
Bariatric surgery has more powerful long-term effects on controlling type 2 diabetes mellitus (T2DM) that medical therapy alone, according to the largest, long-term study comparing methods.
Should patients with moderately elevated levels of triglycerides be treated, even while cardiologists await the results of a trial that may provide a definitive answer?
The triple aim promised by healthcare reform-better quality care, greater patient satisfaction, at a lower cost-will play out procedure by procedure, as physicians find ways to deliver better care and find savings.
Evidence linking sugar-sweetened sodas to cardiovascular damage has been the subject of studies presented by the American Diabetes Association and even on 60 Minutes. Now, diet sodas are getting their turn.
Wendell Primus, PhD, the veteran legislative aide for US House Minority Leader Nancy Pelosi, D-California, got right to the point when he asked those gathered for the 63rd Scientific Sessions of the American College of Cardiologists if, so far, the Affordable Care Act (ACA) was helping them, as opposed to their patients.
From a session called How to Navigate the Maze of Pharmacotherapy in Diabetes? to oral abstracts and posters, the relationship between cardiac risks and rising incidence of type 2 diabetes mellitus received plenty of attention Saturday at the 63rd Scientific Sessions of the American College of Cardiology, being held in Washington, DC.