AMCP Fall 2013
The Academy of Managed Care Pharmacy's (AMCP) will hold its 2013 Nexus in San Antonio, TX, October 15-18 at the Henry B. Gonzalez convention center.
The American Journal of Managed Care
will be sending daily e-mail blasts with full conference coverage and video interviews with AMCP speakers. Sign up for our daily email blasts on our
registration
page, and check back here during the conference for all of our coverage!
Coverage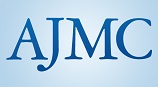 Oct 18, 2013
|
AMCPFall2013
For Douglas Long, MBA, vice president, industry relations, IMS Health, Inc, keeping up-to-date on the trends and forecasts of the evolving managed care arena is crucial to remaining competitive.
Oct 17, 2013
|
AMCPFall2013
Michael Fischer, MD, associate professor of medicine, Harvard Medical School, associate physician, Division of Pharmacoepidemiology and Pharmacoeconomics, Brigham and Women's Hospital, said that the complexity of the healthcare system is part of the challenge of managing adherence.
Oct 17, 2013
|
AMCPFall2013
Dual eligibles-the class of Americans that qualify for both Medicaid and Medicare coverage-are mostly older adults with low incomes and tend to be the sickest beneficiaries covered by either Medicaid or Medicare.
Oct 17, 2013
|
AMCPFall2013
Almost all pharmacy and therapeutic committees have a unique process for evidence-based formulary decision making, said Steven Pearson, MD, founder & president, Institute for Clinical and Economic Review.
Oct 17, 2013
|
AMCPFall2013
The dynamic landscape of healthcare and managed care pharmacy will be deeply impacted by new and emerging specialty medications. The ever-spiraling costs of specialty medications have led many experts to question whether these treatments translate into true improvements in health outcomes or patients' quality of life.
Oct 17, 2013
|
AMCPFall2013
Jeff Goldsmith, PhD, healthcare futurist and analyst, says that the Affordable Care Act (ACA) has significantly impacted healthcare policy, in both negative and positive ways.
Oct 17, 2013
|
AMCPFall2013
Not surprisingly, Thomas Merrill, lead researcher, Center for Accountable Care Intelligence, Leavitt Partners, LLC, said that cost is a major work flow challenge associated with Accountable Care Organizations.
Oct 17, 2013
|
AMCPFall2013
In this interview, Curtis Triplitt, PharmD, associate professor and assistant dean of research, Texas Tech University Health Sciences Center, Permian Basin, explains why diabetes should be treated with a patient-centered approach.