American Psychiatric Association (APA) Conference
The American Psychiatric Association will host their 167th Annual Meeting May 3-7 in New York, NY. The event will offer innovative and educational sessions on today's most important issues in mental health. Check back here for continuing full conference coverage, or
sign up
for daily e-mail blasts on our registration page.
Coverage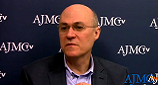 Gregory L. Fricchione, MD, of Harvard Medical School, says that primary care physicians and specialists alike can benefit from a heuristic equation that considers a patient's stress and resilience levels.
Attendees at the 167th Annual Meeting of the American Psychiatric Association (APA), convening at the Jacob K. Javits Center in New York City, appreciated Sunday's opportunity to hash out practical day-to-day issues at Meet the Author: Evidence-Based Guide to Antidepressant Medications and Antipsychotic Medications, with editor Anthony J. Rothschild, MD, director of the Center for Psychopharmacologic Research and Treatment, at University of Massachusetts Medical School.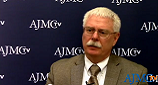 Roger Kathol, MD, president of Cartesian Solutions, Inc, and professor of internal medicine and psychiatry at the University of Minnesota, says that health reform presents several opportunities for psychiatrists.
Modern life is full of stress, and understanding how stress affects the brain is essential to developing ways to prevent its harmful effects on the body, according to Gregory Fricchione, MD, of Harvard Medical School.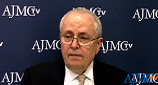 Steven S. Sharfstein, MD, president and CEO of Sheppard Pratt, says that patients with mental illness who are insured under Medicare or Medicaid will feel the effect of health reform in terms of cost control and quality-focused care.
The theory behind integrated care models in mental health is easy to grasp: Those who have depression or anxiety often have other problems, such as high blood pressure or unexplained pain, so having a psychiatrist collaborate with a primary care physician (PCP) makes sense.
In 2010, the topic of integrated care in mental health was still at the edges of practice, so much so that the topic only merited a single workshop at the meeting of the American Psychiatric Association (APA) in New Orleans.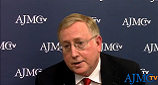 Anthony J. Rothschild, MD, says that barriers to expensive antipsychotic drugs are shortsighted. He adds that the American Psychiatric Association, in accordance with some in Congress, recently rejected a CMS decision that would have restricted the number of antidepressants and antipsychotics Medicare beneficiaries could receive.