ADA 2013
The American Diabetes Associations (ADA) will hold its 73rd Scientific Sessions on June 21-25, 2013, in Chicago, IL. The Scientific Session introduces new program features and advancements that will make the meeting one of the most interesting and interactive conferences on diabetes to date. More than 1,200 cutting-edge presentations by prestigious diabetes experts will explore the latest research breakthroughs.
Coverage
Highlights from American Diabetes Associations (ADA) which took place on June 21-25, 2013, in Chicago, IL, are available in a newsletter published by The American Journal of Managed Care.
Rodney Hayward, MD, and Sheldon Greenfield, MD, discussed the benefits of quality care measures and explored some of the remaining areas for improvement. Some groups advocate for the use of composite quality care measures that reflect treatment guidelines and suggest that the same targets not be applied to all patients.
Glucagon-like peptide-1 (GLP-1) agonists and dipeptidyl peptidase-4 (DPP-4) inhibitors are associated with additional effects beyond prolonging the effect of incretins. Laurie Baggio, PhD, reviewed many of the studies showing the independent anti-inflammatory effects of these drugs, which may be explored for future indications. These effects may help scientists understand some of the mechanisms behind inflammation in the body, as explained by Julio Ayala, PhD. Finally, concerns about pancreatitis with DPP-4 inhibitors and GLP-1 agonists may be largely unfounded, as explained by Vanita Aroda, MD.
In this session, Robert Eckel, MD, discussed new and emerging therapies for obesity. New agents fill a therapeutic gap by allowing patients to achieve weight loss between 5% and 15% of body weight, leading to improved outcomes in patients with type 2 diabetes and metabolic disease.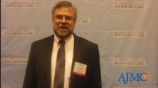 Ronald J. Sigal, MD, MPH, a professor of medicine, cardiac sciences, kinesiology, and community health sciences at the University of Calgary in Canada, and a Health Senior Scholar at the Alberta Heritage Foundation for Medical Research, pulls from his experience to discuss the reality of the current expectations and goals for exercise and physical activity in the overweight or obese patient with diabetes, and offers his solutions.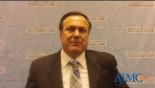 Philip R. Schauer, MD, the director of the Bariatric and Metabolic Institute (BMI) at the Cleveland Clinic in Ohio contends that accountable care organizations (ACOs) need to recognize obesity as a legitimate disease that is the basis for many other serious conditions. He emphasizes that obesity certainly requires treatment, and surgery is an appropriate intervention for certain patients.
Carl Dean Benton, RPh, explains how pharmacists can contribute to improvements in patient care through counseling programs. With the provisions of the Affordable Care Act, many insurers may begin to recognize the benefits of pharmacist-driven counseling initiatives, and integrate these programs to help improve outcomes for patients with type 2 diabetes.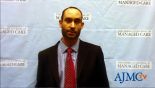 Todd Brusko, PhD, of the Todd M. Brusko Laboratory at the University of Florida College of Medicine, discussed how knowledge of regulatory T-cells has grown and improved, and noted that research has now entered a phase of harnessing the potential of our immune system through specific cell populations to combat root causes of type 1 diabetes (T1DM).