The American Diabetes Association will present their 74th Scientific Sessions event on June 13-17, 2014. It will be held at the Moscone Center in San Francisco, California.
Sign up
for our daily e-mail blasts on our registration page, and check back here during the conference for full coverage.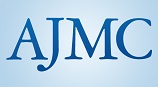 Studies presented at the American Diabetes Association's meeting in San Francisco took a deeper look at what the presence of fat does to overweight children. Researchers found that signs of trouble emerge early, with implications for the treatment of youths with type 1 diabetes, and those at risk of developing type 2 diabetes.
A symposium on the new drug class, SGLT2 inhibitors, drew plenty of interest from attendees at the American Diabetes Association meeting in San Francisco. SGLT2 inhibitors have gained notice, both for their ability to reduce A1C levels and for their potential to help patients lose weight.
Reports that artificial pancreas technology is advancing, and that multiple projects will soon start "at home" studies, created excitement at the 74th Scientific Sessions of the American Diabetes Association.
A diabetes patient navigator program in Birmingham, Alabama, a joint project of the American Academy of Family Physicians Foundation and Sanofi US, resulted in lower A1C levels for its participants. Patients also reported higher levels of satisfaction in managing their disease.
A symposium that focused on the relationship between behavioral health and diabetes examined how the challenges of living with the disease wear on patients over time, ahead of results presented Sunday showing that much of what is diagnosed as "depression" in diabetes may not be. Presenters offered 3 models for better coordination of care.
Two studies presented at the American Diabetes Association's 74th Scientific Sessions show that evaluating diabetes risk and patient health by nation of origin and ethnic background yields richer insights into how the disease affects populations.​
Trimming the costs of diabetes to the healthcare system will take multiple strategies, but there's a lack of consensus on precisely how each will work. Are the new recommendations on statins worth the cost?