American Society of Clinical Oncology 2014
The American Society of Clinical Oncology (ASCO) will host their 50th Annual Meeting on May 30-June 3, 2014 in Chicago, Illinois. ASCO's 2014 sessions and programs will focus on science and society. Sign up for our daily e-mail blasts on our
registration page
, and check back here during the conference for the full coverage.
Coverage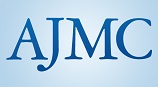 The health services research poster session held in the afternoon on the penultimate day of the 50th annual meeting of the American Society of Clinical Oncology (ASCO) presented different perspectives on issues that determine patient care decisions. This is an important discussion, especially in light of the recent report by The Wall Street Journal on WellPoint's effort to promote oncologist adherence to standardized treatment guidelines.
The discussion on value in cancer care was rekindled today at the 50th annual meeting of the American Society of Clinical Oncology, but this time on a global scale. The session, "ASCO/European CanCer Organisation (ECCO) Joint Session: Value and Cancer Care," saw participation from physicians and economists from around the world, with individual perspectives on defining value and the programs being developed to address the issue.
Some experts argue that overdiagnosis (OD) and overtreatment (OT) of cancer is common and increasingly costly. Others argue that current cure rates are high because of the screening processes currently in place. Both viewpoints were debated during the session "Overdiagnosis and Overtreatment in Cancer: Point/Counterpoint."
Velcade (bortezomib), developed by Millenium Pharmaceuticals, is a proteasome inhibitor that is currently approved for the treatment of multiple myeloma and relapsed mantle cell lymphoma. Several abstracts were presented at the annual meeting of the American Society of Clinical Oncology this year for its use in other indications.
The second day at the 50th annual meeting of the American Society of Clinical Oncology ended with a session entitled "Health Care in America in 2014: Current and Future Implications of the Patient Protection and Affordable Care Act" (PPACA). The presenters provided an overview of the recent and anticipated changes related to the PPACA as well as its timeline.
"The Value of Cancer Care and the Professional and Ethical Obligations of the Practicing Oncologist: A Debate" delved into the ethical issues raised by the economic reality of the rising costs of cancer care for the practicing oncologist.
ABT-199, the result of a collaboration between AbbVie and Genentech, is a selective, potent, orally available BCL-2 inhibitor. The drug is being developed in collaboration by the two companies for acute myelogenous leukemia and chronic lymphocytic leukemia (CLL).
While the incidence of cancer continues to grow, novel and targeted therapies being developed have seen much improved survival for even the deadliest of cancers. New innovations in cancer diagnosis and treatment are associated with high cost. Cancer therapy constitutes nearly 11% of the total healthcare budget, and it is rapidly growing.