The American Society of Hematology
The American Society of Hematology (ASH) will hold its 55th annual meeting in New Orleans, LA, December 7-10, 2013. The American Journal of Managed Care will be sending daily e-mail blasts with full conference coverage. Sign up on our
registration page
, and check back here during the conference for all of our coverage!
Coverage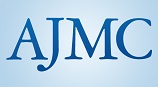 With the rise of targeted therapies, the days of letting doctors report informally on unexpected reactions to new cancer drugs are long gone. The change signals a larger role for phase IV, the post-marketing research step in the approval process.
One billion dollars. That can be the list price for bringing a new cancer-fighting agent from preclinical design through approval by the US Food and Drug Administration, according to Michael R. Grever, MD, of the Ohio State University.
Treating lymphoma today starts with an understanding of what is being treated, and the revolution in genetic profiling lets clinicians do that with more precision than ever.
Taking aim at relapse rates and overall poor outcomes among adult patients with acute lymphoblastic leukemia (ALL) demands both new therapies and new ways of thinking, according to Anjali S. Advani, MD, of the Cleveland Clinic. Antibodies, which have produced success in treating other blood cancers, offer promise because in some cases the same antigens are involved.
Treating newly diagnosed patients even older ones with a combination of lenalidomide, marketed by Celgene as Revlimid, and low-dose dexamethasone, a steroid, seems likely to become the new treatment standard for multiple melanoma, based on the presentation of a mass vascular endothelial growth factor inhibitor, ive, multinational Phase III study presented Sunday at the 55th American Society of Hematology Meeting and Exhibition in New Orleans.
In recent years, overall progress in treating acute lymphoblastic leukemia (ALL), in which malignant white cells multiply in the bone marrow, has been tempered by this fact: Survival rates among children far outstrip those of adults, with childhood rates reaching 85% and adults registering at 45%.
Progress in treating multiple myeloma, or cancer of the plasma cells in bone marrow, has advanced significantly over the past decade. Today, questions about the disease often involve finding a treatment that balances the goal of putting a patient into remission especially if stem cell transplantation is a possibility against the toxicity of the treatment itself.
With grants from government sources looking less certain, partnerships between academic research center and pharmaceutical companies are more important than ever to keep breakthrough hematology therapies in the pipeline, said Burt Adelman, MD, a hematologist who serves as executive vice president and chief medical officer for Dyax Inc.