ASH 2016
The American Society of Hematology will host its 58th Annual Meeting & Exposition December 3-6, 2016, in San Diego, California. Professionals from around the world will present and discuss research on the foremost topics in malignant and non-malignant hematology. Sign up for our daily e-mail blasts on our registration page, and check back here during the conference for the full coverage.
Coverage
Dec 05, 2016
|
ASH 2016 > Surabhi Dangi-Garimella, PhD
Representatives from the Beat acute myeloid leukemia (AML) and National Cancer Institute-Molecular Analysis for Therapy Choice (NCI-MATCH), which incorporate genomic profiling to assign patients to different treatment arms, provided an insight on trial design and a progress report.
Dec 05, 2016
|
ASH 2016 > Surabhi Dangi-Garimella, PhD
Older patients diagnosed with chronic lymphocytic leukemia (CLL) and small lymphocytic lymphoma (SLL) continue to present a favorable response to single-agent ibrutinib, at a follow-up of 29 months, in phase 3 of the RESONATE-2 trial.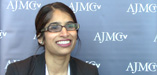 Pam Mangat, MS, associate director TAPUR study at the American Society of Clinical Oncology, says that the organization has developed a number of initiatives to educate oncology practitioners on the potential of precision medicine, such as testing guidelines, online courses, a virtual tumor board, and clinical trials.
Dec 04, 2016
|
ASH 2016 > Surabhi Dangi-Garimella, PhD
The Special Symposium on Quality at the 58th American Society of Hematology Annual Meeting & Exposition, looked at how health information technology can be utilized to improve healthcare quality, enhance patient-provider shared decision-making, and facilitate efforts in quality research.
Dec 04, 2016
|
ASH 2016 > Surabhi Dangi-Garimella, PhD
Phase 3 results from the LyMa trial show that rituximab maintenance therapy after autologous stem cell transplant (ASCT) prolongs event-free survival, progression-free survival, and overall survival (OS) in previously untreated young patients with mantle cell lymphoma (MCL).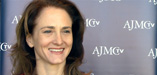 Innovative health IT tools like those developed by Carevive help maximize the balance between patient self-management and care team engagement, which is especially important in the era of value-based care, according to Carrie Stricker, PhD, RN, AOCN, chief clinical officer and co-founder of Carevive.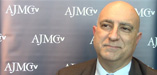 A cancer patient's comorbid diseases have important implications for setting goals and selecting treatment, said Joseph Alvarnas, MD, of the City of Hope and editor-in-chief of Evidence-Based Oncology. Clinicians must keep comorbidities in mind as they base oncology care upon that person as an individual.
Dec 03, 2016
|
ASH 2016 > Surabhi Dangi-Garimella, PhD
Early phase 1 results show that including the cyclin-dependent kinase 4/6 inhibitor palbociclib in the treatment of patients with mantle cell lymphoma (MCL) can help overcome resistance to ibrutinib.