American Society of Health-System Pharmacists Summer 2013
The American Society of Health-System Pharmacists (ASHP) will hold its Summer Meeting and Exhibition June 1-5, 2013, in Minneapolis, MN. The ASHP Summer Meeting will feature the annual House of Delegates Proceedings, educational sessions, CE opportunities, and more.
Coverage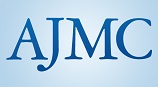 Jun 05, 2013
|
ASHP Summer 2013
Type 2 diabetes is a multifactorial condition that requires optimization of glycemic control as well as cardiovascular care. This presentation highlighted key aspects of the 2013 American Diabetes Association Standards of Medical Care to provide guidance on managing insulin therapy and to help clinicians optimize cardiovascular care in adult patients with diabetes.
Jun 05, 2013
|
ASHP Summer 2013
The US healthcare system is in need of transformation. The United States spends more than any other industrial country on healthcare, yet regardless of demographics, life expectancy is shorter and the US population is less healthy compared with populations in other countries. Collaborative efforts and a focus on the Triple Aim will be key in improving the quality and cost-effectiveness of healthcare.
Jun 05, 2013
|
ASHP Summer 2013
The PILL Service is a care transition program designed to support older adults with cognitive impairment and help them maintain independent function. This program, which has resulted in improved clinical and economic outcomes, is characterized by a team effort focusing on proactive medication review and patient-centered medication reconciliation.
Jun 04, 2013
|
ASHP Summer 2013
Safe use of prescription drugs continues to be a key topic for discussion and education. As part of the 2013 Medication Safety Collaborative, this presentation provided a federal-, state-, and local-level overview of ways healthcare providers (physicians, prescribers, nurses, pharmacists) and individuals can take part in contributing to solutions.
Jun 04, 2013
|
ASHP Summer 2013
Judy Murphy, RN, the deputy national coordinator for programs and policy in the Office of the National Coordinator for Health IT in Washington, DC, updated participants regarding the efforts under way under the Health Information Technology for Economic and Clinical Health (HITECH) Act to promote improvement in the quality of healthcare through health information technology.
Jun 04, 2013
|
ASHP Summer 2013
Increasing numbers of patients are using the emergency department (ED) for acute healthcare needs. Infectious diseases such as urinary tract infections and skin and soft tissue infections (cellulitis) rank among the top diagnoses made in the ED. While empiric treatment of these infections is common, it is critical that results and susceptibilities are reviewed to ensure appropriate therapy. Pharmacists are in a unique position to lend expertise in this area to improve outcomes and reduce readmissions.
Jun 02, 2013
|
ASHP Summer 2013
The importance of prompt empiric therapy is clear: it leads to better survival among patients with both community- and hospital-acquired infections. Tools such as antibiograms are used to help guide antibiotic selection. However, broad-based antibiograms may not always be appropriate for all areas of an institution.
Jun 02, 2013
|
ASHP Summer 2013
Although medication safety in hospitals has improved in the past decade, substantial issues persist. This presentation by representatives of the Institute for Safe Medication Practices (ISMP) reviewed the top 10 issues and presented strategies for improving outcomes.