EADV 2016
The European Academy of Dermatology and Venereology (EADV) will hold its 25th EADV Congress in Vienna, Austria, from September 28 to October 2, 2016. The event will bring together professionals from around the world to discuss advances in the fields of dermatology and venereology with a special focus on this year's topic of genetics. Sign up for our daily e-mail blasts on our registration page, and check back here during the conference for the full coverage.
Coverage
The 4-part lecture, "Practical Application of Novel Targeted Strategies in Moderate-to-Severe Atopic Dermatitis" covered the pathogenesis of atopic dermatitis (AD), new insights into the pathophysiology in AD, considerations for change in the treatment of AD, and the latest developments in treatment.
Positive data from two Phase 3 clinical trials that show Dupixent (dupilumab) is effective in the treatment of moderate-to-severe atopic dermatitis was announced at the 25th European Academy of Dermatology and Venereology Congress in Vienna, Austria.
Demonstrating the efficacy of antiretroviral therapies and other treatments in preventing the spread of HIV, Thomas Quinn, MD, showed that there is hope for decreasing HIV transmissions across the world. He cautioned, however, that HIV/AIDS still remains a global pandemic, and more work must be done to accelerate the rate of decrease in HIV infections.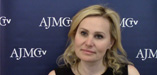 For a long time, researchers were unsure if atopic dermatitis was primarily a barrier disease or an immune-driven disease, but dupilumab has provided a more clear-cut answer, said Emma Guttman-Yassky, MD, PhD, of the Icahn School of Medicine at Mount Sinai Medical Center in New York.
Timothy M. Johnson, MD, spoke enthusiastically about the possibilities of sentinel lymph node biopsy in his lecture at the 25th European Academy of Dermatology and Venereology Congress in Vienna, Austria. His presentation, called "Melanoma Sentinel Node Biopsy: Past, Present and Future in the New Era of Systemic Therapies," covered guidelines for the procedure as well as new possibilities for melanoma patients.
Thursday at the 25th European Academy of Dermatology and Venereology Congress in Vienna, Austria, 2 presentations focused on the effects of crisaborole topical ointment, 2%, in treating atopic dermatitis.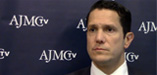 Patients with melanoma have more promising options than ever with the advent of targeted therapies and immunotherapies, said Mario Lacouture, MD, director of the Oncodermatology Program at Memorial Sloan Kettering Cancer Center. His research aims to provide patients the best possible quality of life while taking these treatments, which can often have adverse effects.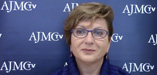 Research has shown that care provided through teledermatology is comparable to that delivered in face-to-face appointments, and future dermatologists are being taught to deliver care this way to improve patient access to expert dermatological care, said Nellie Konnikov, MD, professor and chief of dermatology at the Boston Department of Veterans Affairs.