Pharmacy Benefit Management Institute's 2014 Annual Drug Benefit Conference
Look out for The American Journal of Pharmacy Benefits's conference coverage of the Pharmacy Benefit Management Institute's 2014 Annual Drug Benefit Conference in Las Vegas, NV. Be sure to sign up for our daily e-mail blasts on our
registration page
, and check back here during the conference for the full PBMI 2014 conference coverage.
Coverage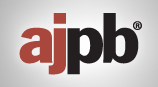 Pat Gleason, PharmD, FCCP, BCPS, director of health outcomes, Prime Therapeutics, and Shelley Sanchez, senior director of specialty product development, Prime Therapeutics, presented on 1 approach to managing the specialty drug benefit, which includes optimizing the use of PhARMA manufacturer coupons and patient assistance programs (PAPs).
Presenters in this talk focused on how the creation of health insurance exchanges (HIEs) and other federal and state regulations will impact the provision and administration of pharmacy benefits.
With nearly half of specialty spending occurring on the medical benefit in 2012, and seeing that specialty spending is predicted to account for 50% of total pharmacy spending by 2019, Mike Waterbury, president, ICORE Healthcare, specialty division of Magellan Pharmacy Solutions, reports that specialty drug costs will surpass traditional spending in the next few years.
According to Howard K. Crowley, head of pharmacy strategic initiatives, Aetna Pharmacy Management, a Towers Watson/ National Business Group on Health survey found that 29% of employers rank the rising costs of specialty drugs as a top challenge to keeping health benefit coverage affordable.
James Gartner of CareSource and Jessica Frank of OutcomesMTM shared the first-year results of a cooperative comprehensive medication therapy management (MTM) program that they implemented for nearly 1 million Ohio Medicaid members.
In medication use and improving patient outcomes, Susan Cooper, MPH, RPh, senior director, pharmacy services, HealthPartners, says her organization envisions prescription drug optimization going beyond addressing adherence. It seeks to improve the patient experience.
In a presentation entitled The PBM Has No Clothes: A (Public Sector) Proposal Is More Transparent Than You Think, Steffanie Mathewson, Esq, principal, Mathewson Research, described how the Freedom of Information Act (FOIA) and state sunshine laws make it easier for stakeholders to view and understand the strategic direction of major PBMs.
When it comes to managing chronic conditions and rare disease, the cost of treatment can be astronomical.