TCT 2013
Stay tuned for
The American Journal of Managed Care's
conference coverage of the 25th Transcatheter Cardiovascular Therapeutics (TCT) Conference in San Francisco, CA, October 27-November 1. Make sure to sign up for our daily e-mail blasts on our
registration page
, and check back here during the conference for the full TCT 25 coverage
Coverage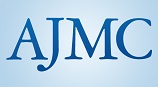 The fourth session of the FDA Town Hall Meeting at the Transcatheter Cardiovascular Therapeutics (TCT) conference was titled Regulation and Reimbursement: Global Imperatives and Trends. It began with the keynote address, The Intersection of Innovation, Payment and Regulatory Approval in the Future of Interventional Cardiology, delivered by Jack L. Lewin, MD, CEO of the Cardiovascular Research Foundation. He discussed 5 critical trends affecting innovation: progression of science, information technology and big data, changing politics and public scrutiny of healthcare quality and costs, regulatory expansion, and healthcare payment reform.
FDA Town Hall Meeting is a multi-part session held yearly at the Transcatheter Cardiovascular Therapeutics (TCT) conference. At this year's conference, the first portion, titled The Year in Review: A Year in Transition, was introduced by Martin B. Leon, MD, and Bram D. Zuckerman, MD. The Town Hall Meeting is meant to be dynamic and inclusive of key forces from the regulatory environment, clinical scientists, and representatives from industry.
The multi-part session, On Deck: Next Generation Biologics, was part of a larger session at the Transcatheter Cardiovascular Therapeutics (TCT) conference, called Strategies for Cardiovascular Repair: Stem Cells and Beyond. The first portion on extracellular matrices and related products was presented by Karen Christman, PhD, associate professor of bioengineering at the University of California San Diego. Dr Christman discussed the use biomaterials for treating the extracellular matrix of the heart after MI.
A multi-part session titled Stroke in Atrial Fibrillation: A Preventable Condition was begun by Michael D. Ezekowitz, MB, ChB, DPhil, of the Lankenau Institute for Medical Research. In his presentation titled All Novel Agents are Preferred to Warfarin, he discussed the benefits of novel anticoagulant agents.
Atrial Fibrillation, the Epidemic of Our Time was the first portion of a multi-part session titled Pharmacological and Interventional Options for Stroke Prevention in Atrial Fibrillation. The introduction, titled Multifaceted Approaches to Atrial Fibrillation: From Drugs to Ablation to Left Atrial Appendage Closure, was delivered by Vivek Y. Reddy, MD, professor of medicine in cardiology at Mount Sinai Medical Center.
The first part of the session titled Innovation in Transition: Models, Global Trends, Regulatory Challenges, and Funding Opportunities started with a presentation from John B. Simpson, MD, PhD, chief executive officer at Avinger, Inc, called Individual-Based Innovation. Dr Simpson briefly described the lumivascular approach to treatment of cardiovascular disease, which is image-guided atherectomy.
This multi-part presentation was begun with Then and Now: The Evolution of Translational Science, Clinical Evidence-Based Medicine, and Socioeconomic Considerations, delivered by Elazer R. Edelman, MD, PhD, physician at Brigham and Women's Hospital and professor at Harvard Medical School and MIT. He began by discussing the history of innovation in biomedical research and then outlining a current problem in US innovation.
The first presentation in this multi-part session, Current Status of Lipid Lowering Therapy in CAD, PAD, and CKD, was delivered by Rita Redberg, MD, professor of medicine and director women's cardiovascular services, University of California, San Francisco. According to Dr Redberg, a heart-healthy diet, regular physical activity, weight management, medications, and smoking cessation are mainstays of prevention.