Latest News
April 23, 2017 | AJMC Staff
A second biosimilar to infliximab, marketed as Remicade by Johnson & Johnson, has received FDA approval. Infliximab-abda (Renflexis) was developed by Samsung Bioepis/Merck and has been approved for multiple indications.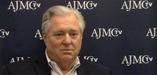 April 22, 2017 |
As the use of e-prescribing expands, it will begin to encompass more than just writing an initial prescription to include many interactions between healthcare providers, according to Doug Hillblom, PharmD, president at Arena Healthcare, LLC.
April 22, 2017 | Laura Joszt
A new predictive model that relies primarily on patient demographics was able to improve predictive accuracy of identifying high-cost patients in the future at Intermountain Healthcare. The results of the study and the specifics of the model were published in >eGEMs.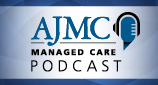 April 22, 2017 |
Every week, The American Journal of Managed Care® recaps the top managed care news of the week, and you can now listen to it on our podcast, Managed Care Cast.
April 21, 2017 | Mary Caffrey
The compromise to align interests of the conservative Freedom Caucus and the moderate Tuesday Group would give governors and state legislatures the final say on whether to remove essential health benefits or create a high-risk pool for those with expensive chronic conditions.
April 21, 2017 | Christina Mattina
A new study finds that the prevalence of diabetes is significantly higher among non-obese Filipino Americans aged 50 and older than in their white counterparts, even after controlling for lifestyle factors.
April 21, 2017 | Surabhi Dangi-Garimella, PhD
At this year's meeting, themed Fueling the Cancer Moonshot, attendees will gain a better understanding of strategies for success within the community oncology realm.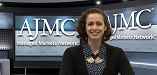 April 21, 2017 |
This week, the top managed care stories included a new rule from CMS to end abuse on the Affordable Care Act insurance exchanges; a study that indicates type 2 diabetes may possibly be reversed; and CareMore unveils a new care model that takes place in the dentist's chair.
April 21, 2017 | AJMC Staff
April 21, 2017 | AJMC Staff
Coverage of our peer-reviewed research in the healthcare and mainstream press.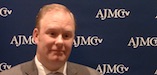 April 21, 2017 |
When employing immunotherapies, oncologists must be vigilant in spotting any adverse events and calling in their colleagues, like dermatologists or pulmonologists, to help manage these toxicities, according to Matthew Gubens, MD, MS, assistant clinical professor of thoracic oncology at the University of California, San Francisco.
April 20, 2017 | Mary Caffrey
The authors found great variation in wellness visits by location, along with socioeconomic disparities.
April 20, 2017 | Surabhi Dangi-Garimella, PhD
Although the purpose of eligibility criteria is to protect patients from unnecessary harm, define the study population, and allow researchers to collect safety and efficacy data for a specific population, unnecessary restriction may not capture the heterogeneity of real-world patients.
April 20, 2017 | Mary Caffrey
Standard biomarker tests miss many patients who develop kidney failure. Also, many patients who are not at high risk end up in clinical trials, adding expense when they will not help researchers prove anything.
From the Journals
Alvarnas
As the task of describing value delivery in cancer care seems to grow in complexity the closer that we examine it, this is essential in order to both rationally control the growth of healthcare costs and ensure that we do not undermine patient care.
Mantravadi
The oncogenic effects of the hepatitis C virus can impact patient outcomes for hepatocellular carcinoma (HCC) and have economic implications for medical spending. This study underscores the importance of treating patients early in the disease process for savings associated with reducing the risks of HCC.
MacEwan et al
This study describes a widespread variation in medication adherence, pharmacy cost sharing, and medical spending. Increased cost sharing may decrease adherence and increase total diabetes spending.
Sabahi et al
The main reason given for receiving results online was time savings, reported by 77% of participants, followed by lowering the chance of missing the results (31%).
McAneny et al
The American Society of Clinical Oncology has developed the Patient-Centered Oncology Payment (PCOP) model with the hope that PCOP will be accepted by CMS as an advanced alternative payment model, and become available to medical oncologists as an alternative to the Merit-based Incentive Payment System.
Fargnoli et al
The emergence of alternative payment models, as exemplified by the Oncology Care Model, is requiring oncologists to develop new solutions to meet the requirements of these programs. Technology available at the point of care offers an efficient solution to many of the most labor-intensive processes.
Shah and Reh
The Deloitte Center for Health Solutions recently interviewed individuals from health plans, providers, and clinical pathway developers that are participating, supporting, or evaluating oncology payment models to understand what approaches are perceived to be working, the early results, and the potential impact on innovation.
Chell
The Be The Match Registry has seen phenomenal success with bone marrow and umbilical cord transplants. After having overcome donor availability, it is now important for CMS to create standardized reimbursement policies for the procedure.
Apte
A dive into the Quality Payment Program and other healthcare reform models introduced in cancer care that healthcare providers are adjusting to as we move toward value-based care.