Latest News
January 19, 2017 | Christina Mattina
The use of health information technology in small primary care practices continues to rise, but a recent study found that the extent of its adoption varies based on practice size, ownership, and financial incentives.
January 19, 2017 | Mary Caffrey
Observers have called the mini-pump, which continuously delivers exenatide, a "game changer" because it has the potential to overcome medication adherence in the patients who are most resistant to treatment.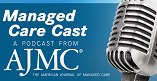 January 19, 2017 |
On the heels of the hearing for President-elect Donald J. Trump's pick for HHS secretary Representative Tom Price, R-Georgia, Patricia Salber, MD, MBA, of The Doctor Weighs In, spoke with Sally C. Pipes, president and CEO of the Pacific Research Institute, about potential elements of an Affordable Care Act replacement plan.
January 19, 2017 | Mary Caffrey
Shantanu Agrawal, MD, MPhil, pursued the use of analytics to prevent and identify fraud in public healthcare programs. He takes the helm of a 16-year-old group that has worked to bring consensus among stakeholders on what in healthcare should be measured.
January 19, 2017 | Surabhi Dangi-Garimella, PhD
The FDA is giving serious consideration to the economics of the drug or device development process, and to that effect, has released a draft guidance for manufacturers on how and what to communicate with payers and formulary committees.
January 19, 2017 | AJMC Staff
What we're reading, January 19, 2017: California has withdrawn a request to sell health coverage for illegal immigrants; Pfizer's CEO pushes back against Donald Trump's depiction of the pharmaceutical industry; some Republican governors urge caution on Obamacare repeal.
January 18, 2017 | Christina Mattina
Patients with rare diseases often turn to the Internet for information on their illness, but an analysis of some of these websites found that their content often failed to meet important quality criteria and neglected key information categories.
January 18, 2017 | Surabhi Dangi-Garimella, PhD
A new report released by the American Cancer Society indicates that while the cancer-related death rate was higher among blacks than in whites in 2014, the racial gap could reduce as minority patients increasingly gain access to insurance and subsequent healthcare.
January 18, 2017 | Laura Joszt
The abortion rate in the United States hit a historic low in 2014 with 2 likely contributing factors: improved access to contraceptives and increased restrictions to abortion services.
January 18, 2017 | Christina Mattina
During a Public Health Grand Rounds seminar hosted by the CDC on Tuesday, 3 experts from different vantage points within the healthcare system discussed why opioid use disorder presents unique challenges in women and what can be done to address this crisis.
January 18, 2017 | AJMC Staff
What we're reading, January 18, 2017: GOP senators plan to reveal Obamacare replacement next week; McKesson to pay $150 million to settle claims that it didn't report suspicious opioid orders; and Sylvia Mathews Burwell will go on DC health insurance exchange once she leaves her post.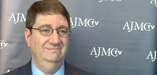 January 18, 2017 |
Data from electronic health records aren't always helpful for oncologists, which is why the founders of Cancer Outcomes Tracking and Analysis (COTA) developed a platform that stratifies patients by relevant characteristics, said Stuart Goldberg, MD, chief medical officer, COTA, John Theurer Cancer Center.
January 17, 2017 | Surabhi Dangi-Garimella, PhD
The trial, evaluating the programmed death ligand-1 inhibitor durvalumab, alone or in combination with tremelimumab, versus platinum-based chemotherapy, has refined its endpoints to include overall survival (OS) along with progression-free survival.
January 17, 2017 | Mary Caffrey
The study found only tobacco use and hypertension were worse on the heart than depression.
From the Journals
Surabhi Dangi-Garimella, PhD
Despite the complexities associated with treating older patients diagnosed with chronic lymphocytic leukemia (CLL) and small lymphocytic lymphoma (SLL), patients in the RESONATE-2 trial continue to present a favorable response to single-agent ibrutinib at a follow-up of 29 months.
Christina Mattina
The results showed that obinutuzumab-based immunochemotherapy and maintenance improved progression-free survival in treatment-naïve patients with follicular lymphoma.
Christina Mattina
A study in a mouse model found that mice receiving chimeric antigen receptor (CAR)-T immunotherapy plus ibrutinib demonstrated longer overall survival and reduced cytokine production than the mice not treated with ibrutinib.
Surabhi Dangi-Garimella, PhD
The improved expansion of chimeric antigen receptor (CAR) T-cells indicates a deeper clinical response.
Bao et al
Value-based payment improved fidelity to key elements of the Collaborative Care Model—an evidence-based mental health intervention—and improved patient depression outcomes in Washington state.
Zettler and Fuse Brown
For cost-effective cures, the drug pricing policy challenge is not simply to lower prices, but also to spread the drug costs among payers.
Onega et al
This study measured breast cancer screening practice patterns in relation to evidence-based guidelines and accountability metrics, and found closer alignment is needed for providing patient-centered care.
Karweit et al
A novel, simplified cost-value analysis tool was created to better differentiate the value of anticancer agents and further characterize the expected survival benefit of all patients.
Blackburn et al
Concerns regarding the quality measure for attention-deficit/hyperactivity disorder may limit its usefulness and its ability to promote improvement efforts.