Latest News
March 23, 2017 | Surabhi Dangi-Garimella, PhD
While multigene panels are extremely important in precision cancer care, high levels of variance and insufficient insurance coverage are significant barriers to rapid adoption, according to Kenneth Offit, MD, MPH, from Memorial Sloan Kettering Cancer Center.
March 23, 2017 | Mary Caffrey
The initiative includes targeted efforts in 7 cities to reduce the number of "unhealthy days," a metric devised by CDC to gauge physical and mental well-being.
March 23, 2017 |
House leaders and White House negotiators are unable to break the impasse created by conservatives, who say the bill does not sufficiently unravel Obamacare, and moderates who worry about lack of coverage for constituents.
March 23, 2017 | Christina Mattina
An innovative housing model for seniors that incorporates healthcare within the residential environment contributed to lowered rates of both inpatient hospitalizations and readmissions, according to a recent study.
March 23, 2017 | AJMC Staff
The first treatment for Merkel cell carcinoma, a rare form of skin cancer, has been approved to treat adults and pediatric patients 12 years or older. The drug is also under consideration through Priority Review for treatment of patients with urothelial carcinoma.
March 23, 2017 | Surabhi Dangi-Garimella, PhD
At the 22nd Annual Conference of the National Comprehensive Cancer Network, held March 23-25, 2017, in Orlando, FL, policy researchers with interest in cancer care disparities discussed the source of existing disparities and how they can be successfully addressed.
March 23, 2017 | Mary Caffrey
House leaders are balancing the need to win votes from conservative members with the need to not put moderate members at risk.
March 23, 2017 | Mary Caffrey
The pilot project enrolled children who had a parent simultaneously taking the Diabetes Prevention Program, which has been shown to reduce progression to type 2 diabetes by 59%.
March 23, 2017 | AJMC Staff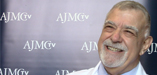 March 23, 2017 |
A worldwide study of rheumatoid arthritis patients and providers found that they often focus on separate goals, which can lead to a disconnect in communication, according to Allan Gibofsky, MD, professor of medicine and public health at Weill Cornell Medical College and an attending rheumatologist at Hospital for Special Surgery.
March 22, 2017 | Laura Joszt
As part of Republicans' fast and furious push to repeal the Affordable Care Act, there is a vote scheduled today in the House of Representatives on the American Health Care Act. However, there have been serious doubts in the days leading up to the Thursday vote that there were enough votes in the House to pass the bill.
March 22, 2017 | Mary Caffrey
The studies will be done in patients with and without type 2 diabetes.
March 22, 2017 | Surabhi Dangi-Garimella, PhD
The report, which provides an update on all the monumental changes witnessed by the field of oncology over the last year, highlights 3 key achievements: new investments in science and insurance coverage, payment models that emphasize quality, and rapid-learning healthcare systems.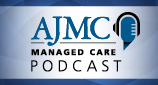 March 22, 2017 |
The field of immunotherapy is a work in progress and researchers are now expanding the use of this treatment and doing a better job of identifying the patients that will benefit the most from it.
From the Journals
Chen et al
Home health beneficiaries with diabetes using paid supplementary caregivers had 68% higher hazards of readmission due to urinary tract infection than those with unpaid supplementary caregivers.
Hung et al
Lean redesigns in primary care improved workflow efficiencies, physician productivity, and overall satisfaction among patients, physicians, and staff, with no adverse effects on clinical quality.
McAlearney et al
Private sector accountable care organization development has been motivated by perceived opportunities to improve quality, efficiency, and population health, and the belief that payment reform is inevitable.
Leung and Escarce
Although clinical knowledge positions physicians and nurses well as consumer-directed health plan enrollees, they appeared less likely to choose these plans than nonmedical faculty and staff.
Schmittdiel et al
Affordable Care Act exchange enrollees in California and Colorado reported significant improvements in access to care and fewer barriers to receiving care due to costs.
Goff et al
An insurance company–sponsored enhanced primary care program had little effect on selected outcomes for low-income patients with diabetes.
Swankoski et al
Practice transformation toward comprehensive primary care slightly improved patient experience in 3 of 6 domains of care: access, provider support, and shared decision making.
Ni et al
Patients receiving postdischarge care from pharmacists had a 28% lower risk of readmission at 30 days and a 31.9% lower risk at 180 days compared with usual care.
Dhavle et al
In this reply to the commentary, "A Call for a Statewide Medication Reconciliation Program," published in the October 2016 issue of The American Journal of Managed Care®, authors discuss a proven and scalable solution to improve medication reconciliation that is already available to, and used by, clinicians.