Latest News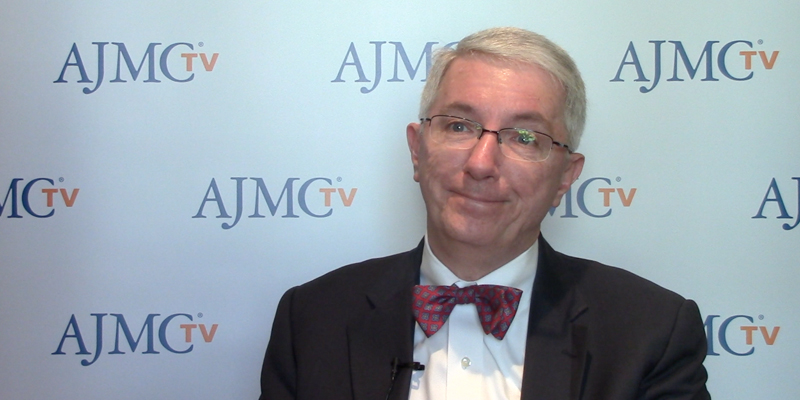 June 29, 2017 |
The shift to value-based payment models necessitates greater exchange of data and analytics, including the use of personal health information (PHI), said Lee Barrett, executive director of the Electronic Healthcare Network Accreditation Commission. This heightened amount of data being transferred makes it essential for organizations to have procedures in place that mitigate the risk of data breaches or attacks.
June 28, 2017 | Christina Mattina
Each year, the CDC prepares a report on health statistics that is submitted to the president and Congress by the secretary of HHS. This year's edition, the 40th annual Health, United States report, focuses on the long-term health trends witnessed over the past decades.
June 28, 2017 | Christina Mattina
New research finds that hypofractionated radiation therapy is as effective as conventional radiation for treating prostate cancer while offering more convenience for patients.
June 28, 2017 | Alison Rodriguez
A higher intake of fish may be associated with reduced disease activity in patients with rheumatoid arthritis (RA).
June 28, 2017 | Christina Mattina
A new study indicates that adults with mental health disorders receive more than 51% of all opioids prescribed in the United States each year, further illustrating the complex relationship between mental health and substance abuse.
June 28, 2017 | Surabhi Dangi-Garimella, PhD
The study, published in Lancet Oncology, has found that nivolumab reduced the rate of clinically meaningful deterioration compared with investigator's choice among platinum-refractory patients being treated for recurrent or metastatic head and neck cancer.
June 28, 2017 | AJMC Staff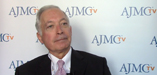 June 28, 2017 |
Incentives must be aligned between payers and providers to transition to value-based care and physicians must have the best access to information to make the right decisions in these value-based arrangements, explains L. Patrick James, MD, chief clinical officer for health plans and policy, medical affairs, for Quest Diagnostics
June 27, 2017 | Surabhi Dangi-Garimella, PhD
On Monday, June 26, 2017, the Biden Foundation announced the launch of the Biden Cancer Initiative, their new venture to continue the fight to make progress in cancer prevention, detection, treatment, and care.
June 27, 2017 | Mary Caffrey
Senate Majority Leader Mitch McConnell (R-Kentucky) faces the challenge of bridging the gap between conservatives who want a full Obamacare repeal and Republican members facing protests at home over losing Medicaid expansion.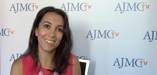 June 27, 2017 |
The Alliance for a Healthier Generation believes in giving the youth the chance to live a healthier life and will continue to create healthier options at schools despite the current administration's restriction reductions, claims Jenny Bogard, MPH, director of healthcare strategies at the Alliance for a Healthier Generation.
June 27, 2017 | Christina Mattina
As part of its new Drug Competition Action Plan, the FDA has announced it will seek to spur innovation by allowing for accelerated approvals of generic drugs without competitors. It also published a list of drugs without approved generics that could be eligible for this expedited review process.
June 27, 2017 | Christina Mattina
A newly published analysis, supported by an editorial, finds that the growing prevalence of cosmetic-related adverse events may warrant stronger regulation of these products used to alter appearance.
June 27, 2017 | Alison Rodriguez
While treatments prescribed for people with chronic pulmonary disease (COPD) and asthma–COPD overlap syndrome (ACOS) are similar, there is a need for a clearer therapeutic approach for patients with ACOS, according to a new study.
From the Journals
Heidenreich et al
The mean online patient rating for Veterans Affairs hospitals was higher (3.70 ± 1.3 out of 5) than the rating for affiliated hospitals (3.19 ± 1.3; P = .003).
Gelburd
A claims data review suggests new approaches are needed for prevention, screening, diagnosis, and treatment of obesity and type 2 diabetes in the pediatric population.
Ruetsch et al
Patient and treatment heterogeneity were characterized within a sample of nonadherent buprenorphine members; an improved understanding of these factors may optimize patient–treatment matching and intervention efforts.
Semigran et al
The authors interviewed patients with access to a price transparency website. Despite a positive opinion of price shopping in theory, respondents reported barriers to doing so in reality.
Caffrey
Researchers who study diabetes camps have increasingly turned to the psychosocial benefits for children who gain opportunities to be around others like themselves.
Stuart et al
The offer of free medications to low-income Medicare beneficiaries with diabetes enrolled in Part D plans has no impact on generic prescribing rates.
Wiggins
The chairman of the Mississippi State Senate Medicaid Committee outlines steps the state has taken to promote healthier lifestyles among children.
Mattina and Caffrey
The gap in disease incidence among ethnic groups demands a policy response, say experts who weighed in on the SEARCH data.
Gabbay
From the Editor-in-Chief