Latest News
November 27, 2015 | Jessica Men
Preventing hospital readmissions has long been an important general focus in the healthcare field—and this importance increases tenfold when it comes to children's health.
November 27, 2015 | Surabhi Dangi-Garimella, PhD
The American College of Physicians has published a paper in the Annals of Internal Medicine that advices clinicians to prescribe generic drugs whenever possible.
November 27, 2015 | Jackie Syrop
A new study suggests that financial incentives shared by both doctors and patients work best at improving medication compliance among patients.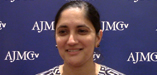 November 27, 2015 |
Oncology, like primary care, is ripe for delivery reform, but it has remained stuck in a fee-for-service mindset, said Kavita Patel, MD, fellow in economic studies and managing director at Brookings Institution.
November 27, 2015 |
Diabetes is a growing epidemic in the United States and new research has indicated that half of healthy 45-year-olds will develop pre-diabetes and one-third will develop diabetes at some point.
November 26, 2015 | Jackie Syrop
Telehealth has great potential to improve access to healthcare, but the promise of the technology depends on a number of factors, such as modernization of policy frameworks and communications infrastructures.
November 26, 2015 | AJMC Staff
Here are the top 5 papers published by The American Journal of Managed Care and its sister publications about hepatitis C, treatment, and costs of care.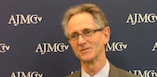 November 26, 2015 |
The Patient-Centered Outcomes Research Institute (PCORI) will approach biosimilar research the way it does research on anything else, but there is the added element of finding the right timing, said Joe V. Selby, MD, MPH, executive director of PCORI.
From the Journals
Mary K. Caffrey
The algorithm-driven system in the study was a step up from the improved technology that has reached the market in recent years, providing more consistent glucose control.
Mary K. Caffrey
The weeks leading up to the release of the Dietary Guidelines for Americans have seen a series of reports on what kinds of diets work and attacks on the work that went into the report that informs the nation's nutrition policy.
Smith
An Interview with Joslin's George King, MD
Sparling et al.
This commentary was adapted from an appearance by the authors at Patient-Centered Diabetes Care, a conference jointly presented by The American Journal of Managed Care and Joslin Diabetes Center.
Caffrey
Research at the University of Tennessee Health Sciences could lead to human trials in the next 2 to 3 years.
Smith
Several clinical trials under way are examining whether a new class of therapy approved to treat type 2 diabetes can also treat type 1.
Saraiya
A partnership between JDRF and Janssen Pharmaceuticals seeks ways to intercept the disease before it progresses.
Kyle et al.
Employer policies for access to maximum benefits do not always match those for access to obesity therapy.
Litvin et al.
Recommendations from primary care Meaningful Use "exemplars" are that clinical quality measures likely to improve outcomes should be evidence-based, high priority, actionable, and minimize burden.