Latest News
June 28, 2016 | Surabhi Dangi-Garimella, PhD
June 28, 2016 | Jackie Syrop
Nearly one-third of American consumers report experiencing a steep increase over the last year in prices paid for drugs they routinely take, which is having a spillover effect on all phases of their lives.
June 28, 2016 | Surabhi Dangi-Garimella, PhD
A combination of sofosbuvir and velpatasvir (Epclusa) that is effective against all 6 major forms of the hepatitis C virus (HCV) has received the FDA's consent to market.
June 28, 2016 | AJMC Staff
What we're reading, June 28, 2016: Illinois approves Aetna-Humana merger; Harvard Pilgrim Health Care reaches value-based payment agreements with Novartis and Eli Lilly; and the Supreme Court struck down key aspects of the Texas abortion law.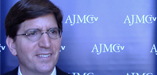 June 28, 2016 |
In order to get physicians engaged and involved in accountable care organizations (ACOs), it is important to educate them on the mission and understand that the organization is looking to improve, not ration, care, Stephen Nuckolls, CEO of Coastal Carolina Quality Care, explained at the National Association of Accountable Care Organizations Spring 2016 Conference.
June 27, 2016 | Laura Joszt
The rising cost of drugs is a cause for concern among various stakeholders in healthcare, some of who worry that staying on the current trajectory will "break the bank," said panelists during a session at the ISPOR Annual Meeting.
June 27, 2016 | Jessica Men
Identifying simple practices that hospices can implement to contribute to fewer future patient hospitalizations can not only save on hospitalization costs, but also benefit patient quality of life.
June 27, 2016 | AJMC Staff
What we're reading, June 27, 2016: Blue Cross and Blue Shield of Minnesota is leaving the individual market; out-of-pocket costs for hospital visits grew 37% in 5 years; and a growing number of millennials are becoming caregivers for loved ones.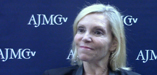 June 27, 2016 |
Genomics are important in determining cost effectiveness because they ensure that the right agents are being used on the patients for which the treatment was intended, explained Renee JG Arnold, PharmD, RPh, practice lead for health economics and outcomes research at Quorum Consulting, Inc.
June 27, 2016 | Surabhi Dangi-Garimella, PhD
Six former FDA commissioners participated in a discussion at the Aspen Ideas Festival on the challenges that the agency faces and whether it is well equipped to do its job.
June 26, 2016 | Laura Joszt
At the Pharmacy Quality Alliance's Annual Meeting, Kate Goodrich, MD, of CMS, and a group of experts discussed the government's move toward value-based care and the use of quality measures.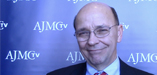 June 26, 2016 |
The American Enterprise Institute (AEI) released its own plan for making improvements to the healthcare system, which included ideas such as premium support for Medicare, explained Joe Antos, PhD, the Wilson H. Taylor Scholar in Health Care and Retirement Policy at AEI.
June 26, 2016 | Jackie Syrop
More than 58% of healthcare payers' businesses have already shifted to full value-based reimbursement models, a 10% increase since 2014.
June 25, 2016 | Jackie Syrop
Despite recommendations and the passage of legislation, there is little evidence that the quality of behavioral health has improved significantly over the last 10 years in the United States.
From the Journals
Dangi-Garimella
At the annual meeting of The Community Oncology Alliance, oncologists sat through a crash course on biosimilars that was rendered by experts from the pharmaceutical industry.
Dangi-Garimella
At The Community Oncology Conference: Innovation in Cancer Care, oncologists discussed how their practices are coping with the transition toward quality- and value-based reimbursement.
Mehlman
Spurred by the migration to new payment methodologies and a rapidly evolving competitive landscape, many managed care companies have launched venture and innovation programs. This article provides a high-level evaluation of the universe of model options accessible to payers who are interested in such programs.
Joszt
Coverage from the 2016 Spring Live Meeting of the ACO & Emerging Healthcare Delivery Coalition on April 28-29, 2016, in Scottsdale, Arizona.
Gross et al
For 2 successive years, the Hackensack Alliance Accountable Care Organization achieved cost savings and maintained quality by using physicians with patient-centered medical homes and nurse care coordinators focused on high-risk patients.
Kash et al
This study presents practice relevant information and actionable results that can help to operationalize evidence-based patient-centered medical home models in pediatric clinics.
Mendez et al
A new nursing-driven diabetes education process established within a patient-centered primary care model significantly improved diabetes control for veterans at the Albany Stratton VA Medical Center.
Bozorghadad et al
This study demonstrates that the implementation of a discharge navigation program led to earlier writing of discharge orders and patient release from the hospital.
Encinosa et al
Marketplace consumers desire more health plan measures on how well plans support long-term patient–physician relationships. Consumers are skeptical of measures about rewarding providers for high quality.