Latest News
December 8, 2016 | Mary Caffrey
While Frieden reported progress in areas like reducing cigarette smoking, the challenge of reducing obesity remains stubborn.
December 8, 2016 | Christina Mattina
At the 2016 San Antonio Breast Cancer Symposium, researchers announced the creation of a model to identify patients with triple negative breast cancer who are most likely to respond to chemotherapy.
December 8, 2016 | Christina Mattina
The American Hospital Association and the Federation of American Hospitals sent a joint letter to President-elect Donald Trump and Vice President-elect Mike Pence highlighting the potentially devastating effects a repeal of the Affordable Care Act (ACA) could have on community hospitals.
December 8, 2016 | Mary Caffrey
The report finds that if the Affordable Care Act is repealed, many who stand to lose are low-income parents who gained coverage under reforms that extended healthcare to families and raised eligibility to 138% of the federal poverty level.
December 8, 2016 | Surabhi Dangi-Garimella, PhD
Two names are being floated as likely replacements for the current FDA commissioner: Scott Gottlieb, MD, a resident scholar with the American Enterprise Institute, and Jim O'Neill, a managing director at Mithril Capital, a global investment firm.
December 8, 2016 | AJMC Staff
What we're reading, December 8, 2016: Senate overwhelmingly passes the 21st Century Cures Act, sending it to President Obama for approval; Surgeon General issues a report calling for action to reduce e-cigarette use by young people; soaring costs of naloxone may hinder efforts to prevent opioid overdoses.
December 8, 2016 |
Fitbit is more than just a fitness tracker; it's a social experience that engages people and keeps them motivated, said Ben Sommers, MBA, vice president of North America Business Development at Fitbit Wellness.
December 7, 2016 | Mary Caffrey
One-third of seniors say a family member coordinates their care, but another one-third say no one does.
December 7, 2016 | Christina Mattina
A recently released report investigates the potential ramifications of partially repealing the Affordable Care Act through the process of budget reconciliation. The study by the Urban Institute Health Policy Center warned that such a move by Congress would double the number of uninsured Americans and significantly disrupt the insurance market, resulting in reduced access to care.
December 7, 2016 | Surabhi Dangi-Garimella, PhD
A panel of 21 expert clinicians from the field conducted a systematic review of meta-analyses randomized clinical trials, observational studies, and clinical experience, to develop recommendations that have been published in the Journal of Clinical Oncology.
December 7, 2016 | Mary Caffrey
The pharmaceutical leader's move comes after the American Diabetes Association asked Congress to investigate rising insulin prices.
December 7, 2016 | AJMC Staff
What we're reading, December 7, 2016: health insurers provide demands if Republicans repeal Obamacare; women face 20% higher healthcare costs in retirement; and immunotherapies are being considered for sepsis.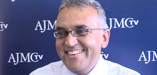 December 7, 2016 |
Bundled payments are an interesting experiment, but they should have more clinically relevant time periods and include more quality measures, said Ashish K. Jha, MD, MPH, the K.T. Li Professor of Health Policy at the Harvard T.H. Chan School of Public Health and the director of the Harvard Global Health Institute.
December 6, 2016 | Mary Caffrey
The study found that peer support helped even if the person providing help did not have diabetes but simply had knowledge on the disease.
From the Journals
Mulvihill
This article examines the integration of palliative care in a community cancer center—an example of how one program integrated palliative care.
Alvarnas
These are uncertain times in healthcare and the anxiety levels of stakeholders remain high as everyone waits to see how the appointments and policy changes within the new administration will impact healthcare in the United States in the near future.
Harle et al
Integrating patient-reported outcomes in an electronic health record had no effect on patient or primary care provider satisfaction with chronic noncancer pain care.
Mesiano et al
A payer–provider, patient registry to identify individuals with serious mental illness and chronic physical health conditions for utilization in behavioral health homes is described.
Chan et al
It is unclear which barriers cause the greatest threats to the successful implementation of an electronic health record (EHR). This paper prioritizes the potential threats to EHR adoption using a novel analytic strategy: item response theory.
Miller et al
Telehealth platforms will promote increased competition in the marketplace for medical care delivery, benefiting both consumers and clinicians.
Philipson
Vaccination of children born in the United States in 2009 will save 1.2 million quality-adjusted life-years, generating $184 billion in social value net of vaccination costs.
Linsky et al
The authors developed and validated a survey instrument to assess primary care providers' and pharmacists' experiences, attitudes, and beliefs regarding medication discontinuation.
Davis et al
This paper presents a policy proposal to integrate care for Medicare beneficiaries through creation of integrated care organizations and a Medicare home care benefit.