Latest News
June 22, 2017 | AJMC Staff
Yousuf Zafar, MD, will advise The Samfund on research and evaluation of data to enhance its ability to combat financial aftereffects of cancer treatment.
June 22, 2017 | Alison Rodriguez
The update follows an earlier report from Express Scripts on the nation's crisis, which revealed that women are using more opioids than men.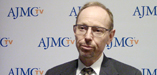 June 22, 2017 |
Value-based price benchmarks can help payers determine whether a drug's price aligns with its ability to help patients, which can then facilitate the innovation and uptake of new therapies, said Steve Pearson, MD, MSc, president of the Institute for Clinical and Economic Review (ICER).
June 22, 2017 | Alison Rodriguez
The FDA has approved Baxdela, a drug intended to treat adults with acute bacterial skin and skin structure infections caused by susceptible bacteria. Baxdela is also effective in treating MRSA and against other gram-positive or gram-negative pathogens.
June 22, 2017 | Mary Caffrey
The review of 8 studies on gastrointestinal injury related to exercise found that distress set in after the 2-hour mark, which is significant because no one has ever completed the 26.2-mile marathon in that time.
June 22, 2017 | Laura Joszt
Republican leaders in the Senate unveiled a long-awaited healthcare reform bill, called the Better Care Reconciliation Act of 2017, that will roll back the Affordable Care Act's taxes and Medicaid expansion, although at a slower timeline than included in the House of Representatives' American Health Care Act, which was passed on May 4 by a vote of 217-213.
June 22, 2017 | Mary Caffrey
The study highlights the importance of Medicare's plan to launch the Diabetes Prevention Program in early 2018.
June 22, 2017 | AJMC Staff
June 22, 2017 | Christina Mattina
A new study in the New England Journal of Medicine has found that a combination of tumor mutation burden and expression of the programmed death ligand-1 (PD-L1) can predict patient response to nivolumab in non–small-cell lung cancer (NSCLC).
June 22, 2017 | Surabhi Dangi-Garimella, PhD
At the 8th Annual Oncology Market Access & Pricing USA 2017 meeting hosted by eyeforpharma, Sriram Shankar, senior consultant, INC Strategy Consulting, shared his thoughts on the implications of value frameworks for payer strategy.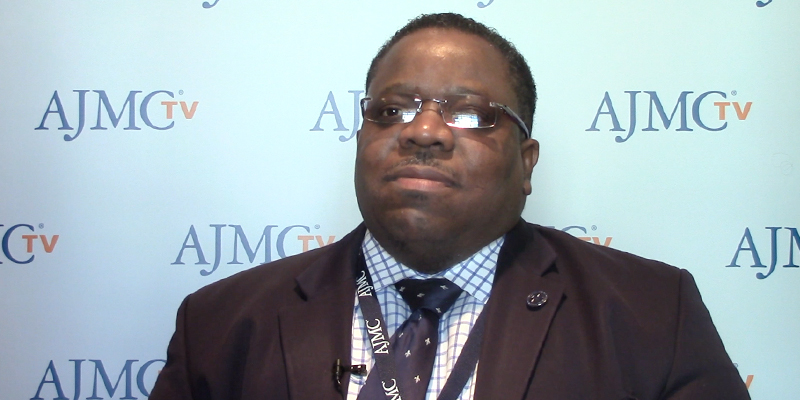 June 22, 2017 |
Nearly 12 years after Hurricane Katrina caused devastating damage and flooding in New Orleans, the city has still not completely recovered, although there is now a stronger infrastructure for primary care, according to Michael Griffin, president and CEO of Daughters of Charity Services.
June 21, 2017 | AJMC Staff
June 21, 2017 | Mary Caffrey
The move to quality ratings will put more pressure on hospitals to find ways to improve the standard of care while cutting costs.
June 21, 2017 | Christina Mattina
In response to trepidation from clinicians, CMS has announced a proposal to alter the rules of the Quality Payment Program established by the Medicare Access and CHIP Reauthorization Act (MACRA). The changes will exempt thousands of physicians from quality reporting requirements and allow small practices to form "virtual groups" with one another.
From the Journals
Smith
An expert discusses her research on a critical period for patients with type 1 diabetes: moving from having parents make care decisions to taking control of disease management.
Cerully et al
This study identifies practices and perceptions around public reporting of "roll-up" measures that combine indicators of multiple, often disparate, dimensions of healthcare quality.
Gallagher
The American Diabetes Association recently recognized the important role that psychosocial care plays in diabetes management. Addressing behavioral health needs at all stages of development in youth with diabetes is critical.
Ackermann et al
Evaluation of healthcare utilization and costs over 3 years for adults with insulin-requiring diabetes who transition from multiple daily insulin injections to insulin infusion pumps.
Caffrey and Joszt
Coverage from the 2017 Spring Live Meeting of the ACO & Emerging Healthcare Delivery Coalition® on May 4-5, 2017, in Scottsdale, Arizona.
Sherling and Sherling
Telemedicine technology promises to improve patient outcomes and increase physician efficiency. Adoption depends on physicians' ability to safely care for patients while being reimbursed.
Shainman
Amy Byer Shainman narrates how the knowledge that she was BRCA1 positive led to her decision to undergo prophylactic surgery.
Arora et al
This article provides insight on the work of 7 of Project ECHO's replicating partners from around the world who are implementing the ECHO model to address the knowledge gap that underlies integrated palliative care crisis.
Fields
As cancer care moves to payment focused on improving value, payers are more often using regulation and incentive to improve the integration of palliative care into oncology practice.