Latest News
August 23, 2017 | Mary Caffrey
A Dexcom spokeswoman said there are already 20,000 Medicare patients in the pipeline with almost no advertisement of the policy change.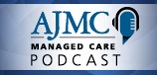 August 23, 2017 |
Surviving cancer doesn't mean the challenges are all in the past. After cancer is treated and cured, many survivors still face financial debt and lingering toxicities that impact their lives.
August 23, 2017 | Christina Mattina
A new study indicates that palliative care can significantly reduce end-of-life hospitalizations and aggressive procedures among Medicare beneficiaries with advanced cancer.
August 23, 2017 | Christina Mattina
With the comment period now concluded, CMS has received nearly 1300 comments on its proposed amendments to the Quality Payment Program established by the Medicare Access and CHIP Reauthorization Act (MACRA).
August 23, 2017 | Mary Caffrey
Two Harvard health experts take an in-depth look at who benefits from Medicaid: children and the elderly consume the vast majority of the dollars spent.
August 23, 2017 | Surabhi Dangi-Garimella, PhD
According to a new study published in Cancer, an annual screening mammogram starting at age 40 has the greatest impact on reducing mortality.
August 23, 2017 | AJMC Staff
August 23, 2017 | Alison Rodriguez
Probiotics are often believed to stimulate healthy immune function, but a new study did not find significant evidence that a supplement of lactobacillus prevents eczema, which is a common precursor to asthma.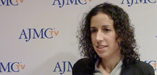 August 23, 2017 |
A one-size-fits-all approach to value is impossible in the US healthcare system, but a pluralistic approach is extremely complex to implement, says Ilene Hollin, PhD, MPH, the National Pharmaceutical Council and University of Southern California Schaeffer Center's Postdoctoral Health Policy Fellow.
August 22, 2017 | Mary Caffrey
The American Diabetes Association (ADA) today offered a position statement on treating diabetes and hypertension for the first time since 2003.
August 22, 2017 | Christina Mattina
A new study indicates that expanded coverage under the Affordable Care Act (ACA) added strain on emergency medical services, resulting in slower ambulance response times.
August 22, 2017 | Mary Caffrey
Children who were obese or at risk of obesity had less activity in the brain's self-regulation centers.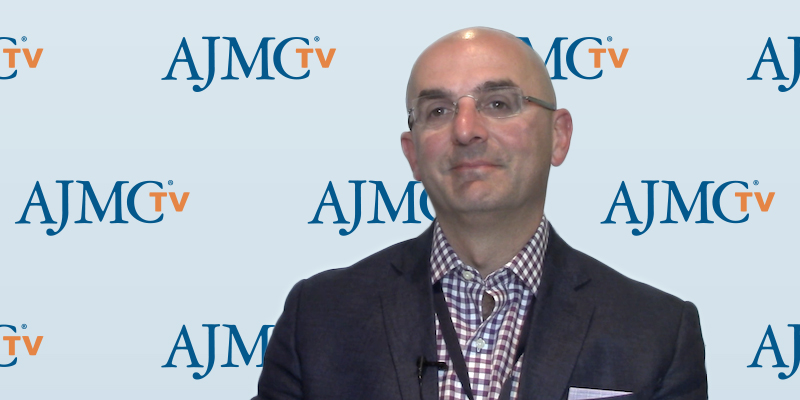 August 22, 2017 |
There is more than just genetics to consider when evaluating a person's health and their potential for developing certain diseases, explained Christos A. Galanopoulos, MD, MBA, MsC, FACS, adjunct professor of the Applied Innovation Center at the Desert Research Institute and co-director of the Renown Institute for Health Innovation at Renown Health.
August 22, 2017 | Alison Rodriguez
The overwhelmingly high number of deaths related to chronic obstructive pulmonary disease and asthma—the 2 most common chronic respiratory diseases in the world—call for affordable interventions that have the ability to prevent or treat the severe chronic respiratory burden.
From the Journals
Cai et al
The Hospital-in-Home program implemented at the Veterans Affairs Pacific Islands Health Care System in Honolulu, Hawaii, is associated with reduced costs with no compromise in quality.
Keteyian et al
Technology innovation drives expenditures. A Michigan Medicine, IBM, and AirStrip partnership demonstrates the hospital's role in developing transformative technologies that deliver value.
Parikh et al
In a multicenter cohort of patients with newly diagnosed pulmonary hypertension, increased risk for mortality among African Americans was no longer observed after adjusting for insurance status.
Kaplan
A community oncologist's perspective on the advantages and challenges with precision medicine.
Perfetto
A reaction to Institute for Clinical and Economic Review's value assessment framework by Eleanor M. Perfetto, PhD, MS, of The National Health Council.
Dangi-Garimella
Syapse improves patient outcomes by providing workflow solutions that enable cancer care providers to deliver precision medicine within their organization, Ken Tarkoff, the company's CEO, told Evidence-Based Oncology™.
Fitzpatrick
Collaborating with diverse stakeholders, including the FDA and the Surveillance, Epidemiology, and End Results program, CancerLinQ continues its efforts to harness big data to rapidly improve the quality of care for people with cancer.
Haidle et al
Genetic counselors (GCs) increasingly serve a variety of roles across the healthcare spectrum, including test utilization management. Our data show that utilizing the expertise of GCs reduced test order errors, improved patient outcomes, and resulted in significant cost savings to the healthcare system.
Alvarnas
As we shift to the precision-medicine model of cancer care, it is essential to develop a scalable system that can deliver these care solutions in a patient-centered, economically sustainable way.