Latest News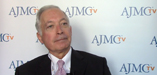 June 28, 2017 |
Incentives must be aligned between payers and providers to transition to value-based care and physicians must have the best access to information to make the right decisions in these value-based arrangements, explains L. Patrick James, MD, chief clinical officer for health plans and policy, medical affairs, for Quest Diagnostics
June 27, 2017 | Surabhi Dangi-Garimella, PhD
On Monday, June 26, 2017, the Biden Foundation announced the launch of the Biden Cancer Initiative, their new venture to continue the fight to make progress in cancer prevention, detection, treatment, and care.
June 27, 2017 | Mary Caffrey
Senate Majority Leader Mitch McConnell (R-Kentucky) faces the challenge of bridging the gap between conservatives who want a full Obamacare repeal and Republican members facing protests at home over losing Medicaid expansion.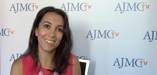 June 27, 2017 |
The Alliance for a Healthier Generation believes in giving the youth the chance to live a healthier life and will continue to create healthier options at schools despite the current administration's restriction reductions, claims Jenny Bogard, MPH, director of healthcare strategies at the Alliance for a Healthier Generation.
June 27, 2017 | Christina Mattina
As part of its new Drug Competition Action Plan, the FDA has announced it will seek to spur innovation by allowing for accelerated approvals of generic drugs without competitors. It also published a list of drugs without approved generics that could be eligible for this expedited review process.
June 27, 2017 | Christina Mattina
A newly published analysis, supported by an editorial, finds that the growing prevalence of cosmetic-related adverse events may warrant stronger regulation of these products used to alter appearance.
June 27, 2017 | Alison Rodriguez
While treatments prescribed for people with chronic pulmonary disease (COPD) and asthma–COPD overlap syndrome (ACOS) are similar, there is a need for a clearer therapeutic approach for patients with ACOS, according to a new study.
June 27, 2017 | Alison Rodriguez
Data from multiple studies have demonstrated the efficacy of Venclexta/Venclyxto in treating relapsed or refractory chronic lymphocytic leukemia, according to Roche.
June 27, 2017 | AJMC Staff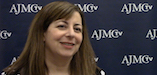 June 27, 2017 |
Real-time prescription benefit transactions are designed to give clinicians essential information on an individual patient's benefits before writing a prescription, according to Laura Topor, president of Grenada Health.
June 27, 2017 | Alison Rodriguez
Several studies looked at older diabetes drugs for possible effects on breast cancer prevention, as well as the effects of diet and alcohol use on breast cancer risk.
June 26, 2017 | Mary Caffrey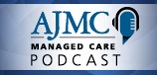 June 26, 2017 |
Shortly before the Congressional Budget Office (CBO) released its score for the Senate healthcare bill, Patricia Salber, MD, MBA, of The Doctor Weighs In, and Nathan Bays, managing director at Cain Brothers, a healthcare investment bank, and policy advisor to The Health Management Academy, discussed how the Senate bill stands up to the House bill and speculation about how the CBO might score the bill.
June 26, 2017 | Christina Mattina
A new study finds an association between Medicaid disenrollment in Tennessee and higher rates of late-stage breast cancer diagnoses and delays to treatment.
From the Journals
Gelburd
A claims data review suggests new approaches are needed for prevention, screening, diagnosis, and treatment of obesity and type 2 diabetes in the pediatric population.
Ruetsch et al
Patient and treatment heterogeneity were characterized within a sample of nonadherent buprenorphine members; an improved understanding of these factors may optimize patient–treatment matching and intervention efforts.
Semigran et al
The authors interviewed patients with access to a price transparency website. Despite a positive opinion of price shopping in theory, respondents reported barriers to doing so in reality.
Caffrey
Researchers who study diabetes camps have increasingly turned to the psychosocial benefits for children who gain opportunities to be around others like themselves.
Stuart et al
The offer of free medications to low-income Medicare beneficiaries with diabetes enrolled in Part D plans has no impact on generic prescribing rates.
Wiggins
The chairman of the Mississippi State Senate Medicaid Committee outlines steps the state has taken to promote healthier lifestyles among children.
Mattina and Caffrey
The gap in disease incidence among ethnic groups demands a policy response, say experts who weighed in on the SEARCH data.
Gabbay
From the Editor-in-Chief
Smith
An expert discusses her research on a critical period for patients with type 1 diabetes: moving from having parents make care decisions to taking control of disease management.