Latest News
November 24, 2015 | Laura Joszt
Despite changes to the United States healthcare system, Americans' overall satisfaction with the total cost they pay for healthcare has been stable over the past 14 years, according to a Gallup survey, which also found little changes in satisfaction with healthcare quality and coverage.
November 24, 2015 | AJMC Staff
What we're reading, November 26, 2015: CMS blog on step-wise transition to value-based care, payer-drug industry alliance on drug pricing, and a new model to override the proposed ACA tax credits.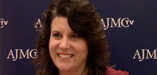 November 24, 2015 |
Patients considering using a genetic test should meet with a genetic counselor first to get a better understanding of the patient's goal for getting the test done and determine the likelihood that a test might be useful, explained Joy Larsen Haidle, MS, CGC, president of the National Society of Genetic Counselors.
November 24, 2015 | Jackie Syrop
Physician interest in concierge and other direct patient contracting practices is driven by frustration with reimbursement and billing hassles and a desire to spend more time with patients, but there is limited evidence on these practices' impact on cost, quality, and access to care.
November 24, 2015 | Mary K. Caffrey
The Kaiser Family Foundation Health Tracking Poll periodically gauges public opinion on important health issues. It found 56% of Americans had some connection to the painkiller epidemic and 16% knew someone who had died.
November 24, 2015 | AJMC Staff
What we're reading, November 24, 2015: expensive hepatitis C drugs are more cost effective when used earlier; clinicians aren't prescribing generics enough; and half of health 45-year-olds will develop prediabetes.
November 24, 2015 | Surabhi Dangi-Garimella, PhD
The approval follows 5 months after Bristol-Myers Squibb submitted phase 3 results of the Checkmate-066 trial for FDA review.
November 24, 2015 | Mary K. Caffrey
Terms of the deal with the second-largest pharmacy benefit manager were not disclosed. Pricing for the PCSK9 inhibitor class has been a source of controversy since the cholesterol-fighting drugs were approved this summer.
From the Journals
Smith
An Interview with Joslin's George King, MD
Sparling et al.
This commentary was adapted from an appearance by the authors at Patient-Centered Diabetes Care, a conference jointly presented by The American Journal of Managed Care and Joslin Diabetes Center.
Caffrey
Research at the University of Tennessee Health Sciences could lead to human trials in the next 2 to 3 years.
Smith
Several clinical trials under way are examining whether a new class of therapy approved to treat type 2 diabetes can also treat type 1.
Saraiya
A partnership between JDRF and Janssen Pharmaceuticals seeks ways to intercept the disease before it progresses.
Kyle et al.
Employer policies for access to maximum benefits do not always match those for access to obesity therapy.
Litvin et al.
Recommendations from primary care Meaningful Use "exemplars" are that clinical quality measures likely to improve outcomes should be evidence-based, high priority, actionable, and minimize burden.
Chen et al.
Expanding and more representative participation in Medicare's Bundled Payments for Care Improvement initiative suggests potential for large impact, pending the results of risk-bearing participants.
Katherine Chockley, BA; and Ezekiel J. Emanuel, MD, PhD
The American healthcare system is finally moving away from fee-for-service toward bundled payments, but this transition will only be successful if we shift risk to the physicians.