Latest News
August 22, 2017 | Mary Caffrey
August 22, 2017 | Christina Mattina
A new study indicates that expanded coverage under the Affordable Care Act (ACA) added strain on emergency medical services, resulting in slower ambulance response times.
August 22, 2017 | Mary Caffrey
Children who were obese or at risk of obesity had less activity in the brain's self-regulation centers.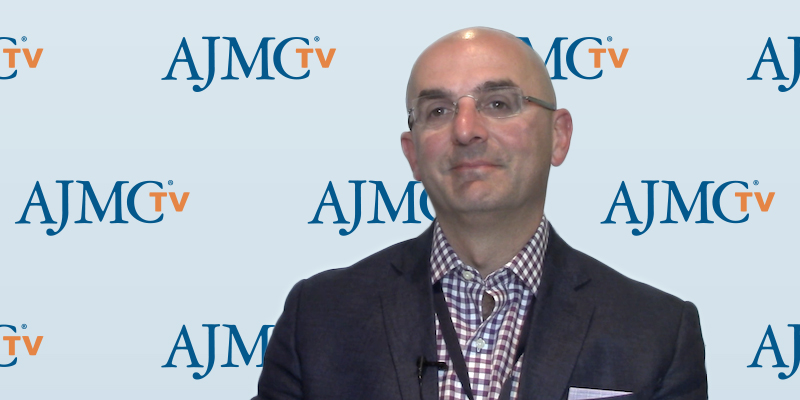 August 22, 2017 |
There is more than just genetics to consider when evaluating a person's health and their potential for developing certain diseases, explained Christos A. Galanopoulos, MD, MBA, MsC, FACS, adjunct professor of the Applied Innovation Center at the Desert Research Institute and co-director of the Renown Institute for Health Innovation at Renown Health.
August 22, 2017 | Alison Rodriguez
The overwhelmingly high number of deaths related to chronic obstructive pulmonary disease and asthma—the 2 most common chronic respiratory diseases in the world—call for affordable interventions that have the ability to prevent or treat the severe chronic respiratory burden.
August 22, 2017 | Christina Mattina
A reference pricing initiative was linked to more prescription fills of lowest-priced drugs and a decreased average price per prescription, but higher rates of copayments by patients, a new study finds.
August 22, 2017 | AJMC Staff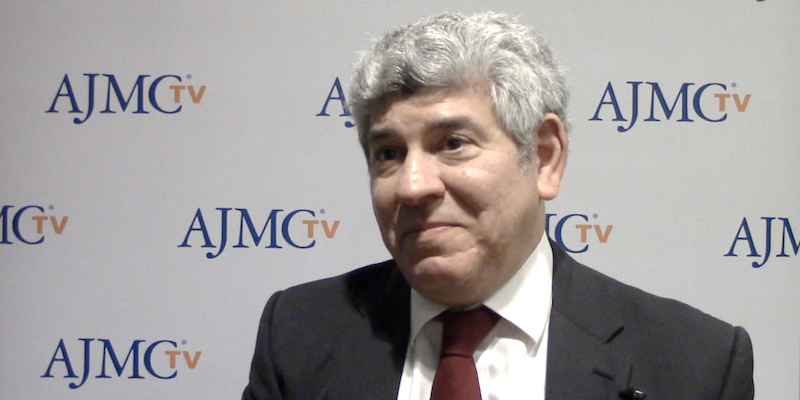 August 22, 2017 |
Michael Sherman, MD, chief medical officer at Harvard Pilgrim Health Care, discusses how Harvard Pilgrim uses value framework during formulary deliberations to help make decisions, despite the fact that they only cover certain disease states right now.
August 21, 2017 | Mary Caffrey
More work needs to be done before this discovery can be translated into a therapeutic solution, but researchers have gained insights into why some people become infected with a pathogen and others don't.
August 21, 2017 | Mary Caffrey
To avoid bias, the study did use aggressive titration protocols that might be found in a real-world setting. Still, patients using CGM saw greater reductions in A1C and more time in range.
August 21, 2017 | Surabhi Dangi-Garimella, PhD
High out-of-pocket (OOP) medical costs in survivors of childhood cancer can influence their treatment choices and care-related behavior, and ultimately affect their health outcomes, according to a study published in the Journal of Clinical Oncology.
August 21, 2017 | Christina Mattina
A CDC study asked adolescents and adults about their contact lens practices and found that most reported engaging in at least 1 risky behavior.
August 21, 2017 | AJMC Staff
August 21, 2017 | Christina Mattina
As observers across the United States prepare to witness a rare solar eclipse this afternoon, ophthalmologists are making sure the importance of vision safety is not overshadowed by the excitement.
From the Journals
Cai et al
The Hospital-in-Home program implemented at the Veterans Affairs Pacific Islands Health Care System in Honolulu, Hawaii, is associated with reduced costs with no compromise in quality.
Keteyian et al
Technology innovation drives expenditures. A Michigan Medicine, IBM, and AirStrip partnership demonstrates the hospital's role in developing transformative technologies that deliver value.
Parikh et al
In a multicenter cohort of patients with newly diagnosed pulmonary hypertension, increased risk for mortality among African Americans was no longer observed after adjusting for insurance status.
Kaplan
A community oncologist's perspective on the advantages and challenges with precision medicine.
Perfetto
A reaction to Institute for Clinical and Economic Review's value assessment framework by Eleanor M. Perfetto, PhD, MS, of The National Health Council.
Dangi-Garimella
Syapse improves patient outcomes by providing workflow solutions that enable cancer care providers to deliver precision medicine within their organization, Ken Tarkoff, the company's CEO, told Evidence-Based Oncology™.
Fitzpatrick
Collaborating with diverse stakeholders, including the FDA and the Surveillance, Epidemiology, and End Results program, CancerLinQ continues its efforts to harness big data to rapidly improve the quality of care for people with cancer.
Haidle et al
Genetic counselors (GCs) increasingly serve a variety of roles across the healthcare spectrum, including test utilization management. Our data show that utilizing the expertise of GCs reduced test order errors, improved patient outcomes, and resulted in significant cost savings to the healthcare system.
Alvarnas
As we shift to the precision-medicine model of cancer care, it is essential to develop a scalable system that can deliver these care solutions in a patient-centered, economically sustainable way.