Latest News
March 22, 2017 | Mary Caffrey
The studies will be done in patients with and without type 2 diabetes.
March 22, 2017 | Surabhi Dangi-Garimella, PhD
The report, which provides an update on all the monumental changes witnessed by the field of oncology over the last year, highlights 3 key achievements: new investments in science and insurance coverage, payment models that emphasize quality, and rapid-learning healthcare systems.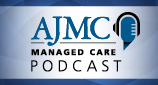 March 22, 2017 |
The field of immunotherapy is a work in progress and researchers are now expanding the use of this treatment and doing a better job of identifying the patients that will benefit the most from it.
March 22, 2017 | Christina Mattina
As more health systems aim to engage patients in their own healthcare, a new study has found that letting patients type their agenda into their electronic medical record before a visit improved communication between patients and physicians.
March 22, 2017 | AJMC Staff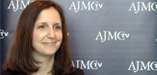 March 22, 2017 |
If the burden of cost sharing no longer fell on cancer patients, they would be more likely to access care and maintain treatment as prescribed, leading to improved outcomes, according to Samantha Watson, founder and CEO of The Samfund. When faced with high copays, patients are more likely to skip appointments or take only half of their prescribed medications.
March 21, 2017 | AJMC Staff
Using patient-reported outcomes and data on healthcare utilization, researchers from the Yale School of Medicine have been able to compare the health burden of asthma–COPD overlap syndrome with asthma or chronic obstructive pulmonary disease (COPD) alone.
March 21, 2017 | Surabhi Dangi-Garimella, PhD
Do newer forms of radiation treatments surpass standard radiation in prostate cancer?
March 21, 2017 | Mary Caffrey
The analysis followed a landmark study in 2015 that showed insulin sensitivity could improve in patients with type 2 diabetes after only 10 days in a colder climate.
March 21, 2017 | Christina Mattina
According to a review of 37 studies, health interventions delivered to children and teens through mobile apps have significant potential to boost healthy behaviors and improve disease outcomes in this population.
March 21, 2017 | Mary Caffrey
The changes were designed to appease the most conservative House Republicans, whose votes are needed because no Democrats will support the bill. A House floor vote could come by Thursday.
March 21, 2017 | AJMC Staff
March 20, 2017 |
The CVD-REAL study presented at the American College of Cardiology 66th Scientific Session asked whether cardiovascular outcomes seen in the EMPA-REG OUTCOME trial could be seen in a real-world environment, and for the entire class of SGLT2 inhibitors, according to AstraZeneca's Jim McDermott, PhD, vice president for Medical Affairs, Diabetes.
March 20, 2017 | Mary Caffrey
The step comes after months of criticism about high insulin prices.
From the Journals
Chen et al
Home health beneficiaries with diabetes using paid supplementary caregivers had 68% higher hazards of readmission due to urinary tract infection than those with unpaid supplementary caregivers.
Hung et al
Lean redesigns in primary care improved workflow efficiencies, physician productivity, and overall satisfaction among patients, physicians, and staff, with no adverse effects on clinical quality.
McAlearney et al
Private sector accountable care organization development has been motivated by perceived opportunities to improve quality, efficiency, and population health, and the belief that payment reform is inevitable.
Leung and Escarce
Although clinical knowledge positions physicians and nurses well as consumer-directed health plan enrollees, they appeared less likely to choose these plans than nonmedical faculty and staff.
Schmittdiel et al
Affordable Care Act exchange enrollees in California and Colorado reported significant improvements in access to care and fewer barriers to receiving care due to costs.
Goff et al
An insurance company–sponsored enhanced primary care program had little effect on selected outcomes for low-income patients with diabetes.
Swankoski et al
Practice transformation toward comprehensive primary care slightly improved patient experience in 3 of 6 domains of care: access, provider support, and shared decision making.
Ni et al
Patients receiving postdischarge care from pharmacists had a 28% lower risk of readmission at 30 days and a 31.9% lower risk at 180 days compared with usual care.
Dhavle et al
In this reply to the commentary, "A Call for a Statewide Medication Reconciliation Program," published in the October 2016 issue of The American Journal of Managed Care®, authors discuss a proven and scalable solution to improve medication reconciliation that is already available to, and used by, clinicians.