Latest News
July 27, 2016 | Jackie Syrop
Nurse practitioners' autonomy and independence in caring for patients and the good relationships they have with healthcare administrators improves their teamwork with physicians, according to a study from Columbia University School of Nursing investigators.
July 27, 2016 | Mary Caffrey
The report found that in-person coaching and digital formats with human coaching were both effective and delivered value. ICER's review comes as Medicare is creating reimbursement standards to take effect in January 2018.
July 27, 2016 | Surabhi Dangi-Garimella, PhD
A study by researchers at the University of California, Berkeley, found that patients who have access to both the prices charged by a testing laboratory as well as reference pricing, they choose lower-cost laboratories, resulting in overall cost savings.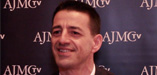 July 27, 2016 |
Recently, there has been more evidence highlighting the importance of social needs interventions, as these measures get to the root of a patient's specific health issue and can ultimately impact the sustainability of the healthcare system as well as the patient's quality of life, said Rocco Perla, president of Health Leads.
July 27, 2016 | Mary Caffrey
CMS will face the question of whether to approve Governor Matt Bevin's requests, which include work requirements, or see if he follows through on a threat to cancel Medicaid expansion for 450,000.
July 27, 2016 | AJMC Staff
What we're reading, July 27, 2016: UnitedHealth and Aetna are looking to join California's Medicaid program; the World Health Organization is considering removing transgender identity from list of mental disorders; and medical schools rethink how to treat addiction.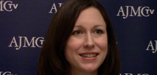 July 26, 2016 |
Communication and education about the available health coverage options was important in keeping consumers informed about enrollment, which Jennifer Sullivan, director of the Best Practices Institute at Enroll America, said was key in engaging consumers.
July 26, 2016 | Jackie Syrop
A new review of Medicare prescription drug plans suggests that these plans need incentives that will push them to consider long-term outcomes and costs because they tend to consider only short-term clinical outcomes and costs related only to the pharmacy benefit.
July 26, 2016 | Mary Caffrey
Presented by The Atlantic at the Democratic National Convention, the forum saw members of Congress, a scientist, and a patient all call for more prevention and early intervention in a disease that could swamp the federal budget by 2050.
July 26, 2016 | AJMC Staff
What we're reading, July 26, 2016: revenues from Gilead's hepatitis C drugs continue to fall; Arizona's plan to unfreeze enrollment in CHIP has been approved; and Colombia declares an end to the Zika virus epidemic.
July 26, 2016 | Surabhi Dangi-Garimella, PhD
The monoclonal antibody daratumumab (Darzalex) has been granted breakthrough designation, the second for this drug, for use in combination with either lenalidomide and dexamethasone or bortezomib and dexamethasone, for patients with multiple myeloma who have received at least 1 prior therapy.
July 25, 2016 | Mary Caffrey
This would be the second group of procedures targeted for bundled payments in Medicare. Rules for hip and knee replacements went into effect in April in 67 markets.
July 25, 2016 | AJMC Staff
Michael Kolodziej, MD, has joined Flatiron Health as national medical director, Managed Care Strategy.
July 25, 2016 | Cate Douglass
Depression affects nearly 350 million people worldwide, but long waiting lines and limited access to services have impeded depression treatment. Only about a quarter of patients in the United States have received any type of psychological therapy in the last year and 1 in 10 UK citizens have been waiting over a year to receive treatment.
From the Journals
Broderick
Data from the phase 3 METEOR trial presented at the 2016 annual meeting of the American Society of Clinical Oncology showed that cabozantinib reduced the risk of death in patients with advanced renal cell carcinoma by 34%, compared with everolimus.
Shaffer
Patients with lung cancer who participated in a Web-based system for reporting and tracking their symptoms achieved dramatic gains in survival compared with individuals who were followed with typical protocols, according to a study presented at the annual meeting of the American Society of Clinical Oncology.
Dangi-Garimella
A study presented at the annual meeting of the American Society of Clinical Oncology by a group from Israel that evaluated the price trend of 30 anticancer agents following their launch, found that prices may increase by as much as 44% even after adjusting for inflation.
Dangi-Garimella
During a health policy session at the annual meeting of the American Society of Clinical Oncology, Steven J. Katz, MD, MPH, discussed the Oncotype DX Breast Cancer Assay, and it's impact on recommendations for chemotherapy in early-stage breast cancer.
Yang and Chen
Gobeille v. Liberty Mutual Insurance Company highlights the challenges in managing conflicting state and federal laws, and balancing patient privacy interests against the state's interests in healthcare reform.
Takahashi et al
An enhanced risk model incorporating medication use, prior healthcare utilization, and mental health with comorbid health conditions predicts healthcare utilization better than health conditions alone.
Smith and Elias
Shared medical appointments have the potential to improve clinic efficiency, patient outcomes, and patient satisfaction when managing chronic rhinosinusitis.
Doucette et al
In a National Health and Nutrition Examination Survey secondary analysis, privately and publicly insured patients with diabetes were both more likely to meet quality indicators than the uninsured.
Wolfson
Early attempts to measure awareness of Choosing Wisely showed promising results. As the campaign and associated activities have grown, greater awareness and acceptance of Choosing Wisely among clinicians is anticipated.