April 26, 2017 | Newsroom
The study from King's College of London is the latest to sound the alarm about rising incidence of type 2 diabetes among youth.
April 26, 2017 | Newsroom
A study evaluating a patient-reported outcomes measure tool in patients who had undergone colorectal surgery recommends using the tool for preoperative counseling prior to surgery.
April 26, 2017 | Newsroom
The FDA announced yesterday it had issued warning letters to 14 companies peddling a total of over 65 products falsely claiming to cure or treat cancer. The agency's forceful stance seemed intended to raise awareness among vulnerable consumers as well as discourage other potential instances of fraud.
April 26, 2017 | Newsroom
April 26, 2017 | Focus of the Week
In a case that serves as a cautionary tale of the consequences of lax health data security, HHS announced that wireless health services provider CardioNet has agreed to pay $2.5 million after its insufficient data protection led to personal health information being stolen.
April 25, 2017 | Focus of the Week
Will bundled payments be implemented quickly or slowly? Will they be voluntary or mandatory? There's disagreement about what the ongoing movement toward accountable care should look like.
April 24, 2017 | Focus of the Week
The suit comes after Mylan has already faced hearing in Congress and investigations from the US Department of Justice and the Federal Trade Commission.
April 21, 2017 | Focus of the Week
The compromise to align interests of the conservative Freedom Caucus and the moderate Tuesday Group would give governors and state legislatures the final say on whether to remove essential health benefits or create a high-risk pool for those with expensive chronic conditions.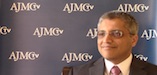 April 24, 2017 | NCCN 22nd Annual Conference
By understanding the biology of myeloma tumor cells, researchers can better develop therapies, including drug combinations, that target the complex mechanisms at play in the disease, according to Shaji Kumar, MD, professor of medicine at the Mayo Clinic.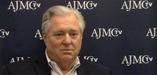 April 22, 2017 | AMCP 2017
As the use of e-prescribing expands, it will begin to encompass more than just writing an initial prescription to include many interactions between healthcare providers, according to Doug Hillblom, PharmD, president at Arena Healthcare, LLC.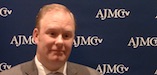 April 21, 2017 | NCCN 22nd Annual Conference
When employing immunotherapies, oncologists must be vigilant in spotting any adverse events and calling in their colleagues, like dermatologists or pulmonologists, to help manage these toxicities, according to Matthew Gubens, MD, MS, assistant clinical professor of thoracic oncology at the University of California, San Francisco.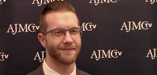 April 20, 2017 | AMCP 2017
The Pharmacy Quality Alliance (PQA) heavily relies on member organizations throughout the development and implementation of new quality measures, explained Matthew Pickering, PharmD, RPh, associate director of research and quality strategies at PQA.
April 17, 2017 | Press Release
Experts to Discuss Best Practices and Strategies for Healthcare Delivery Models
March 30, 2017 | Press Release
With Failure of GOP Healthcare Plan, AJMC® Meeting Asks: Now What?
February 23, 2017 | Press Release
The advance of CAR-T technology and the rise of immuno-oncology alongside emerging new payment models highlight the annual review in Evidence-Based Oncology™, which looks at how researchers are harnessing the immune system to bring unprecedented results in cancer care.
February 22, 2017 | Press Release
As health plans ramp up efforts to "coach" patients with diabetes and other chronic diseases, a study in The American Journal of Managed Care® finds that customizing these efforts to patients' knowledge and needs reduces hospital visits and improves some health measures.