January 21, 2017 | Newsroom
Rates of food insecurity remain high in American Indian communities, and a recent study indicates that inadequate food quality and quantity may put these populations at higher risk of diabetes, obesity, and hypertension.
January 21, 2017 | Newsroom
After his inauguration, President Donald J. Trump signed an executive order ordering federal agencies to ease the burden of his predecessor's landmark healthcare law.
January 20, 2017 | Mark Heaney
Two fundamental reasons explain why patient engagement is critical for success as a Medicare Advantage provider.
January 20, 2017 | Newsroom
"Voluntary" is the key word in today's wellness programs, after EEOC rules were tested in court.
January 20, 2017 | Focus of the Week
After great effort to resolve apparent conflicts between the ACA and older statutes, including the Americans with Disabilities Act, a repeal of the healthcare law may send regulators back to the drawing board.
January 19, 2017 | Focus of the Week
Shantanu Agrawal, MD, MPhil, pursued the use of analytics to prevent and identify fraud in public healthcare programs. He takes the helm of a 16-year-old group that has worked to bring consensus among stakeholders on what in healthcare should be measured.
January 18, 2017 | Focus of the Week
The abortion rate in the United States hit a historic low in 2014 with 2 likely contributing factors: improved access to contraceptives and increased restrictions to abortion services.
January 17, 2017 | Focus of the Week
The report finds that the House resolution would create an increasingly unstable insurance market, and that fewer insurers would participate.
December 28, 2016 | ACR 2016
Treating patients with rheumatoid arthritis can be difficult because the available drugs do not treat all symptoms. However, the Vectra DA test can help physicians more quickly understand if a patient is responding or needs to switch therapies, explained Grace C. Wright, MD, PhD, clinical associate professor of medicine and attending rheumatologist at New York University Langone Medical Center.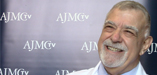 December 21, 2016 | ACR 2016
There is a need in rheumatoid arthritis to be able to individualize treatments, but without credible and reliable biomarkers, it just isn't possible yet, said Allan Gibofsky, MD, professor of medicine and public health at Weill Cornell Medical College and an attending rheumatologist at Hospital for Special Surgery.
December 5, 2016 | ASH 2016
Representatives from the Beat acute myeloid leukemia (AML) and National Cancer Institute-Molecular Analysis for Therapy Choice (NCI-MATCH), which incorporate genomic profiling to assign patients to different treatment arms, provided an insight on trial design and a progress report.
December 5, 2016 | ASH 2016
Older patients diagnosed with chronic lymphocytic leukemia (CLL) and small lymphocytic lymphoma (SLL) continue to present a favorable response to single-agent ibrutinib, at a follow-up of 29 months, in phase 3 of the RESONATE-2 trial.
January 5, 2017 | Press Release
In a podcast that goes live today, The American Journal of Managed Care® paired Mandi Bishop, MA, the CEO of Aloha Health, with Andy Slavitt, MBA, who is finishing his tenure as acting administrator of the Centers for Medicare & Medicaid Services. Bishop asked Slavitt about the lessons of payment reform, the impact of MACRA, and what the new administration should expect.
December 22, 2016 | Press Release
With the Medicare Access and CHIP Reauthorization Act (MACRA) set to take effect January 1, 2017, The American Journal of Managed Care has created a resource center, the MACRA Compendium, where payers and providers can find updates on the transition to value-based care.
December 20, 2016 | Press Release
The annual health information technology issue (IT) of The American Journal of Managed Care looks at the purpose for the decade-long move away from paper to technology-based infrastructure: better delivery of care to populations. As special guest editor Dr. Joshua R. Vest and other authors note, there is progress, but we're not there yet.
December 15, 2016 | Press Release
The American Journal of Managed Care and the American Association of Diabetes Educators have collaborated on a special joint issue of Evidence-Based Diabetes Management, which focuses on the growing evidence for payer coverage of Diabetes Self-Management Education and Support and the Diabetes Prevention Program.