February 23, 2017 | Newsroom
The FDA has approved lenalidomide as maintenance therapy in patients with multiple myeloma following autologous stem cell transplant.
February 23, 2017 | Newsroom
Amgen and Harvard Pilgrim Healthcare have entered an outcomes-based contract that is based on the efficacy of Amgen's immunomodulatory agent etanercept (Enbrel), for patients with rheumatoid arthritis.
February 23, 2017 | Newsroom
The study adds to the growing body of evidence linking heart disease and diabetes to dementia.
February 23, 2017 | John Peabody, MD, PhD, FACP
While many questions on the outlook of healthcare "re-reform" remain afloat, many important insights into President Donald Trump's potential path forward are now identified.
February 23, 2017 | Focus of the Week
The results are important given the concentration of Medicare beneficiaries who are in Medicaid and being treated for multiple chronic conditions.
February 22, 2017 | Focus of the Week
A popular strategy to help stem the tide of opioid-related deaths has been the implementation of laws that expand access to naloxone, the drug that halts and reverses overdoses. A recent paper has found that these laws did in fact save lives.
February 21, 2017 | Focus of the Week
The results follow a separate report that outlined the reasons why low-income workers don't seek preventive care, and what can be done.
February 20, 2017 | Focus of the Week
Two surveys, one each for patients and providers, reveal gaps between patient confidence to manage disease or pain and what they'd like to see from their physicians.
December 28, 2016 | ACR 2016
Treating patients with rheumatoid arthritis can be difficult because the available drugs do not treat all symptoms. However, the Vectra DA test can help physicians more quickly understand if a patient is responding or needs to switch therapies, explained Grace C. Wright, MD, PhD, clinical associate professor of medicine and attending rheumatologist at New York University Langone Medical Center.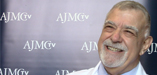 December 21, 2016 | ACR 2016
There is a need in rheumatoid arthritis to be able to individualize treatments, but without credible and reliable biomarkers, it just isn't possible yet, said Allan Gibofsky, MD, professor of medicine and public health at Weill Cornell Medical College and an attending rheumatologist at Hospital for Special Surgery.
December 5, 2016 | ASH 2016
Representatives from the Beat acute myeloid leukemia (AML) and National Cancer Institute-Molecular Analysis for Therapy Choice (NCI-MATCH), which incorporate genomic profiling to assign patients to different treatment arms, provided an insight on trial design and a progress report.
December 5, 2016 | ASH 2016
Older patients diagnosed with chronic lymphocytic leukemia (CLL) and small lymphocytic lymphoma (SLL) continue to present a favorable response to single-agent ibrutinib, at a follow-up of 29 months, in phase 3 of the RESONATE-2 trial.
February 23, 2017 | Press Release
The advance of CAR-T technology and the rise of immuno-oncology alongside emerging new payment models highlight the annual review in Evidence-Based Oncology™, which looks at how researchers are harnessing the immune system to bring unprecedented results in cancer care.
February 22, 2017 | Press Release
As health plans ramp up efforts to "coach" patients with diabetes and other chronic diseases, a study in The American Journal of Managed Care® finds that customizing these efforts to patients' knowledge and needs reduces hospital visits and improves some health measures.
February 15, 2017 | Press Release
Live Spring meeting will offer unique perspectives from industry leaders on current and evolving healthcare delivery models
January 27, 2017 | Press Release
The American Journal of Managed Care® presents its annual special issue of Evidence-Based Oncology™ featuring full coverage of the 58th annual meeting of the American Society of Hematology. CAR T-cell treatments gained notice, as did sessions on patients' improving quality of life and addressing the high costs of new therapies.