Interviews
AJMCtv interviews let you catch up with experts on what's new and important about the changes in healthcare. Where else can a few minutes of your time give you insights from key decision makers - from the clinician, to the health plan leader, to the regulator? AJMCtv interviews give you the close-ups you might not get even if you make it to the conference. When every minute in your day matters, AJMCtv interviews keep you informed.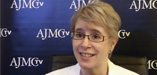 CMS reached its goals for value-based payments in part because of providers' enthusiasm for new programs, said Kate Goodrich, MD, director of the Quality Measurement and Value-Based Incentives Group in CMS.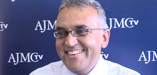 CMS' star ratings for hospitals have been controversial because they penalize hospitals that disproportionately care for the poor and the sick, and efforts by CMS to adjust the methodology haven't really addressed the concerns, explained Ashish K. Jha, MD, MPH, the K.T. Li Professor of Health Policy at the Harvard T.H. Chan School of Public Health and the director of the Harvard Global Health Institute.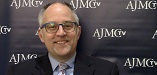 Patience and compromise will be key to healing political rifts caused by Medicaid expansion, explained Matt Salo, executive director of the National Association of Medicaid Directors.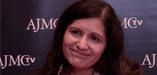 The integration of data analytics into everyday use has allowed physicians to better engage in the patients care by intervening and taking action early, which ultimately improves quality of life and outcomes, said Lidia Fonseca, senior vice president and chief information officer of Quest Diagnostics.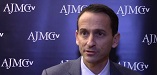 While Omada Health's Prevent program is designed for individuals with prediabetes, it can be adapted to patients who already have diabetes, because the program is built on behavior change and modification, explained Mike Payne, MBA, MSci, chief healthcare development officer at Omada Health.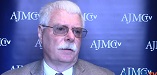 The integration of behavioral healthcare into a medical setting is being delayed by resistance from those benefiting from the current payment model, said Roger Kathol, MD, president of Cartesian Solutions, Inc., and adjunct professor of psychiatry at the University of Minnesota.