Interviews
AJMCtv interviews let you catch up with experts on what's new and important about the changes in healthcare. Where else can a few minutes of your time give you insights from key decision makers - from the clinician, to the health plan leader, to the regulator? AJMCtv interviews give you the close-ups you might not get even if you make it to the conference. When every minute in your day matters, AJMCtv interviews keep you informed.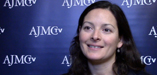 Julia Adler-Milstein, PhD, explains the importance of technology as a supporting factor in healthcare delivery, saying that it will enable patients to access their data and become more involved in their healthcare.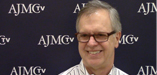 Howard C. Springer, the administrative director of strategy for accountable care services for Swedish Medical Center in Seattle, explained that the benefit he got out of attending one of the past ACO and Emerging Healthcare Delivery Coalition live meetings was the knowledge from people who have been in the business for a while.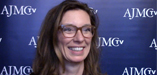 The Network for Regional Healthcare Improvement (NRHI) has been leading a project to measure and report on total cost of care across different regions, and the end result could inform payment change, care delivery design, and health policy, explained Elizabeth Mitchell, president and CEO of NRHI.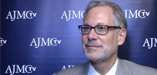 The healthcare industry is undergoing payment reform, which includes important initiatives like addressing social determinants of health, but may not be keeping the patient perspective central as these changes are made, Lewis Sandy, MD, senior vice president of Clinical Advancement at UnitedHealth Group, said at the AcademyHealth National Health Policy Conference.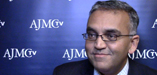 Ashish K. Jha, MD, MPH, discusses how the World Health Organization and other public health agencies are handling the Zika virus, and what role the media plays in their responses to global pandemics.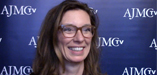 There is a huge range in readiness when it comes to making the move to merit-based incentive payments, but in order to successful make the transition successfully, organizations need the structures in place, the leadership on board, and relationships with the community, explained Elizabeth Mitchell, president and CEO of the Network for Regional Healthcare Improvement.