Interviews
AJMCtv interviews let you catch up with experts on what's new and important about the changes in healthcare. Where else can a few minutes of your time give you insights from key decision makers - from the clinician, to the health plan leader, to the regulator? AJMCtv interviews give you the close-ups you might not get even if you make it to the conference. When every minute in your day matters, AJMCtv interviews keep you informed.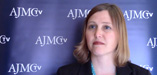 Investing in Project ECHO allowed Health Share to offer continuing education for providers, and many of them now say they enjoy participating in the program, said Christine Bernsten, senior manager of delivery systems transformation for Health Share of Oregon.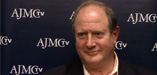 The introduction of value-based payment models means that the goals of providing optimal patient care have become aligned for the clinician and the insurer, leading to more cooperation and support, said Roy Beveridge, MD, chief medical officer of Humana. This represents a shift from the more adversarial relationship between physicians and payers that existed under fee-for-service models.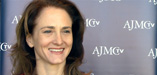 Carevive recognizes the importance of including patient-reported outcomes into the care planning process, so they have developed surveys that will provide patients with the resources to address those concerns, according to Carrie Stricker, PhD, RN, AOCN, chief clinical officer and co-founder of Carevive.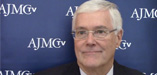 The spread of HIV has stabilized in some areas of the world, but continues to rise in others, said Thomas C. Quinn, MD, director of the Johns Hopkins Center for Global Health.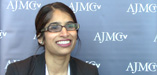 Surrogate endpoints could eventually add to or replace clinical endpoints in determining a cancer treatment's effectiveness, according to Pam Mangat, MS, associate director TAPUR study at the American Society of Clinical Oncology. She also said that a deeper understanding of a patient's genetic makeup and tumor biology in conjunction with new technologies will drive improvements in oncology care.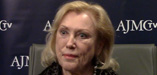 Through the use of workshops and other productions, the Texas Business Group on Health educates employers on how they can maximize value through oncology care innovations like precision medicine, according to Marianne Fazen, PhD, president and CEO of the Texas Business Group on Health.
$AD300x250BB$