Interviews
AJMCtv interviews let you catch up with experts on what's new and important about the changes in healthcare. Where else can a few minutes of your time give you insights from key decision makers - from the clinician, to the health plan leader, to the regulator? AJMCtv interviews give you the close-ups you might not get even if you make it to the conference. When every minute in your day matters, AJMCtv interviews keep you informed.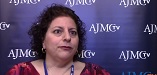 Physicians develop biases against obese patients due to inadequate education on obesity during medical school, explained Janine V. Kyrillos, MD, FACP, of Thomas Jefferson University Hospitals and the Sidney Kimmel Medical College. She hypothesized that physicians become frustrated with the lack of solutions they have to offer and then shift the blame onto the patients.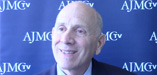 Many institutions and researchers responded to the PAN Challenge call for papers last year, and even more are expected this year, said Daniel J. Klein, president and CEO of the Patient Access Network Foundation. He emphasized that this year's Challenge is especially important because it can help reduce the financial hardships that many cancer patients often face.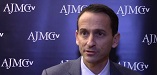 Omada Health's Prevent program has enrolled nearly 55,000 patients since its start in 2012, and has been demonstrating successful, real-world applicable results for patients with pre-diabetes, said Mike Payne, MBA, MSci, chief healthcare development officer at Omada Health.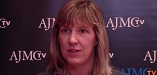 As mobile health advances help engage patients as active partners in their healthcare, these technologies can potentially harness that engagement and connect them with interventions, said Leah Sparks, co-founder and CEO of Wildflower Health.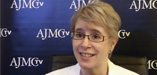 CMS has taken steps to make clinical practice improvement regulations easier for independent practitioners to understand and achieve, said Kate Goodrich, MD, director of the Quality Measurement and Value-Based Incentives Group in CMS.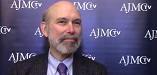 A patient may be aware of the complications that could arise from a lack of adherence with a chronic disease like diabetes, but education is not enough to change a patient's lifestyle, explained Scott Breidbart, MD, MBA, chief clinical officer of EmblemHealth.