Interviews
AJMCtv interviews let you catch up with experts on what's new and important about the changes in healthcare. Where else can a few minutes of your time give you insights from key decision makers - from the clinician, to the health plan leader, to the regulator? AJMCtv interviews give you the close-ups you might not get even if you make it to the conference. When every minute in your day matters, AJMCtv interviews keep you informed.
Fitbit is more than just a fitness tracker; it's a social experience that engages people and keeps them motivated, said Ben Sommers, MBA, vice president of North America Business Development at Fitbit Wellness.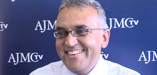 Bundled payments are an interesting experiment, but they should have more clinically relevant time periods and include more quality measures, said Ashish K. Jha, MD, MPH, the K.T. Li Professor of Health Policy at the Harvard T.H. Chan School of Public Health and the director of the Harvard Global Health Institute.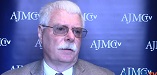 Mental health treatment is a necessary prerequisite for effective treatment of the patient's medical conditions, said Roger Kathol, MD, president of Cartesian Solutions, Inc., and adjunct professor of psychiatry at the University of Minnesota.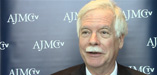 Immuno-oncology will be an important part of cancer care in the future, but probably not the only part, predicted Robert W. Carlson, MD, CEO of the National Comprehensive Cancer Network. He also explained how patient advocacy and an enduring healthcare system are essential to the advancement of cancer care.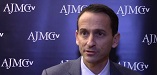 In an increasingly tech-focused world, the use of phones, tablets, and computes, combined with social media sites, have allowed patients to find the emotional and social interactions they need when dealing with their care, said Mike Payne, MBA, MSci, chief healthcare development officer at Omada Health.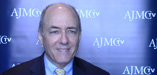 Cancer patients can now receive individually personalized treatment thanks to algorithms that account for their own unique factors, according to Leonard M. Fromer, MD, FAAFP, executive medical director of the Group Practice Forum.
$AD300x250BB$