Interviews
AJMCtv interviews let you catch up with experts on what's new and important about the changes in healthcare. Where else can a few minutes of your time give you insights from key decision makers - from the clinician, to the health plan leader, to the regulator? AJMCtv interviews give you the close-ups you might not get even if you make it to the conference. When every minute in your day matters, AJMCtv interviews keep you informed.
Lonny Reisman, MD, CEO of HealthReveal, expects big data to help achieve the triple aim goals by combining disparate sources of rich and varied information.
High-deductible health plans have a role to play, but it's important that they aren't used in such a way as to create a disincentive of the use of a consumer's benefits, said Niteesh Choudhry, MD, PhD, associate professor of medicine at Harvard Medical School.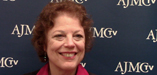 Having psychosocial support for patients with cancer, and for their family members, is critical, because patients often feel that their emotional needs are overlooked in busy clinics, said Sophia K. Smith, PhD, MSW, associate professor at the Duke School of Nursing.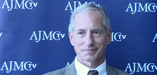 High costs associated with specialty pharmacy will necessitate the evolution of a new specialized model to help ensure that patients are receiving the financial assistance they need and adhering to their treatment, according to Steve Miller, MD, senior vice president and chief medical officer of Express Scripts.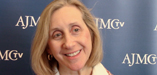 The bar is set very high in terms of the biosimilar requirement definition, and physicians who are hesitant about substituting biosimilars for treatment should not be worried about the perceived differences, according to Pamela S. Becker, MD, PhD, professor of medicine in the Division of Hematology at the University of Washington School of Medicine.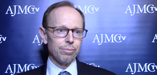 Defining value of a treatment can be complicated, but at the center of it is the need to include both long-term and short-term effects, said Steven Pearson, MD, MSc, FRCP, founder and president of the Institute for Clinical and Economic Review.