Interviews
AJMCtv interviews let you catch up with experts on what's new and important about the changes in healthcare. Where else can a few minutes of your time give you insights from key decision makers - from the clinician, to the health plan leader, to the regulator? AJMCtv interviews give you the close-ups you might not get even if you make it to the conference. When every minute in your day matters, AJMCtv interviews keep you informed.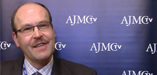 Digital technology has great potential to improve the communication between providers and members, said Albert Tzeel, MD, MHSA, FAAPL, regional medical director of senior products at Humana. However, there are also drawbacks that come alongside digital technology that Dr Tzeel said is worth considering.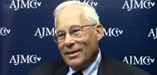 Getting people to change their mentality when it comes to their health is a very difficult prospect, but one that researchers attempted to tackle as part of the Aligning Forces for Quality (AF4Q), explained Donald M. Berwick, MD, MPP, president emeritus and senior fellow of the Institute for Healthcare Improvement. Berwick served as the special guest editor for the supplement publishing results of the AF4Q initiative.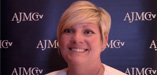 Karin VanZant, executive director of Life Services at CareSource, explained that 1 issue in trying to improve the US healthcare system overall is that stakeholders are not taking a macro perspective approach. She said that what individuals and industry stakeholders should be focusing on is overall American well being, which includes aspects like housing and food access.
Medication adherence is a complex issue, and Lonny Reisman, MD, CEO of HealthReveal, emphasized the importance of better understanding what methods or strategies will help motivate patients to do what is in their best interest.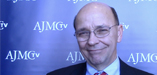 While Joe Antos, PhD, the Wilson H. Taylor Scholar in Health Care and Retirement Policy at the American Enterprise Institute, believes that the ACO model is here to stay, he said that the way these organizations operate are likely to change.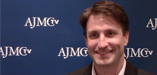 Pathways have a unique ability to bring a personalized experience to the patient if the provider and care team can access the evidence they need to do so, said Alan Balch, PhD, CEO of the Patient Advocate Foundation. Therefore, the subgroups of larger patient populations must be considered closely when constructing those pathways.