Interviews
AJMCtv interviews let you catch up with experts on what's new and important about the changes in healthcare. Where else can a few minutes of your time give you insights from key decision makers - from the clinician, to the health plan leader, to the regulator? AJMCtv interviews give you the close-ups you might not get even if you make it to the conference. When every minute in your day matters, AJMCtv interviews keep you informed.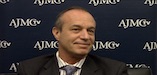 The EINSTEIN-CHOICE findings presented at the American College of Cardiology 66th Session demonstrated some promising outcomes, showing that rivaroxaban is a viable option for long-term prevention of venous thromboembolism in some patients, said Alex C. Spyropoulos, MD, FACP, FCCP, FRCPC, professor of medicine at the Hofstra Northwell School of Medicine.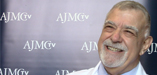 A worldwide study of rheumatoid arthritis patients and providers found that they often focus on separate goals, which can lead to a disconnect in communication, according to Allan Gibofsky, MD, professor of medicine and public health at Weill Cornell Medical College and an attending rheumatologist at Hospital for Special Surgery.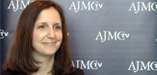 If the burden of cost sharing no longer fell on cancer patients, they would be more likely to access care and maintain treatment as prescribed, leading to improved outcomes, according to Samantha Watson, founder and CEO of The Samfund. When faced with high copays, patients are more likely to skip appointments or take only half of their prescribed medications.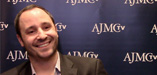 The use of biomarkers in immunotherapy has some technical and biological limitations, and is complicated further by the qualitative aspect of cancer treatment, said David Fabrizio, of Foundation Medicine, Inc. A genomic-based solution could help develop more unified quantitative approaches.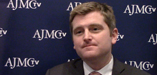 Partnering with local nonprofits with expertise in various areas, such as food support, vocational services, and mental health case management, Hennepin Health has been able to successful manage the health of a complex population, explained Ross Owen, health strategy director of Hennepin County.
At the American College of Cardiology 66th Scientific Session, Eric Peterson, MD, professor of medicine in the division of cardiology at Duke University School of Medicine, presented study findings that showed patients discontinued rivaroxaban less frequently than other anticoagulation agents. These results are important, he said, because regardless of what a clinician prescribes, "it's the drugs that patients take that make the difference."
$AD300x250BB$