Interviews
AJMCtv interviews let you catch up with experts on what's new and important about the changes in healthcare. Where else can a few minutes of your time give you insights from key decision makers - from the clinician, to the health plan leader, to the regulator? AJMCtv interviews give you the close-ups you might not get even if you make it to the conference. When every minute in your day matters, AJMCtv interviews keep you informed.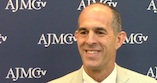 Initial adoption of clinical pathways grew from payers mandating their use with individual providers, but there is now greater interest from accountable care organizations and others to use pathways to reduce variation and cost while improving outcomes, explained Robert Dubois, MD, PhD, chief science officer and executive vice president of the National Pharmaceutical Council.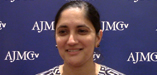 Oncology, like primary care, is ripe for delivery reform, but it has remained stuck in a fee-for-service mindset, said Kavita Patel, MD, fellow in economic studies and managing director at Brookings Institution.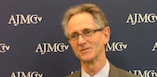 The Patient-Centered Outcomes Research Institute (PCORI) will approach biosimilar research the way it does research on anything else, but there is the added element of finding the right timing, said Joe V. Selby, MD, MPH, executive director of PCORI.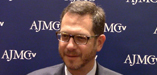 Glen D. Stettin, MD, senior vice president of clinical, research, and new solutions at Express Scripts, discusses what strategies for managing high-cost treatments aren't working and how they could be improved.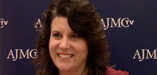 Patients considering using a genetic test should meet with a genetic counselor first to get a better understanding of the patient's goal for getting the test done and determine the likelihood that a test might be useful, explained Joy Larsen Haidle, MS, CGC, president of the National Society of Genetic Counselors.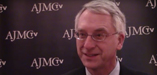 The future of patient engagement in healthcare will be mobile, which should also help reduce healthcare disparities as more and more less-fortunate groups adopt smartphones, said Joseph C. Kvedar, MD, vice president of Connected Health at Partners HealthCare.