Latest News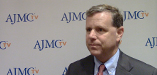 May 22, 2017 |
Every 5 years, the Children's Health Insurance Program (CHIP) has to be reauthorized. This year the program has to be reauthorized by September, and that normally would have happened by now, except the issue has flown under the radar with the other big healthcare issues dominating Congress' attention, explained David. M. Cutler, PhD, of Harvard University.
May 22, 2017 | Laura Joszt
Stakeholders' perspectives can vary, and their different preferences matter when it comes to value assessment, but only if the right questions are being asked.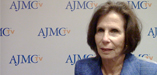 May 22, 2017 |
While there is a lot of uncertainty about what the final Senate healthcare reform bill will look like, Gail Wilensky, PhD, of Project HOPE, expects the bill will ultimately be to the left of the House bill in order to get the moderates on board.
May 22, 2017 | Mary Caffrey
A panel at the Pharmacy Quality Alliance talks about how to take patient input and turn it into meaningful measurement.
May 22, 2017 | Laura Joszt
Healthcare is a complicated issue with few, if any, easy fixes. The important thing is that the country continues to move forward, according to panelists during the first plenary at the ISPOR 22nd Annual International Meeting, held May 20-24 in Boston, Massachusetts.
May 22, 2017 | Surabhi Dangi-Garimella, PhD
Comprehensive genetic testing using multigene testing panels for prostate cancer can arm genetic counselors with the information they need to guide precision therapy, even in men with early stage disease but a strong family history of the disease.
May 22, 2017 | Mary Caffrey
The findings come after other data recently showed an overall increase in diabetes incidence among youth, especially minorities.
May 22, 2017 | Christina Mattina
Although each individual rare cancer affects a small percentage of patients, the collective group of 181 rare cancers is responsible for significant disease burden in the United States.
May 22, 2017 | Mary Caffrey
The proposed budget reportedly includes the $880 billion cut to Medicaid over 10 years that is part of the American Health Care Act. Elsewhere today, the Trump administration is expected to file for a 90-day delay in a lawsuit that could ultimately end subsidies for those buying insurance on the exchanges.
May 22, 2017 | AJMC Staff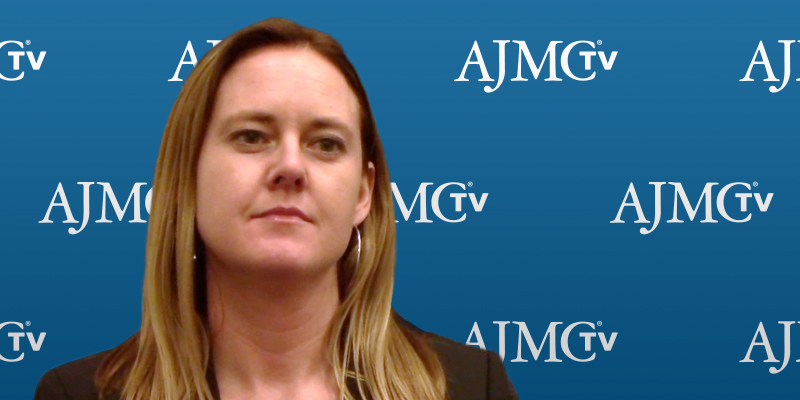 May 22, 2017 |
About 40% of new specialty drugs in 2017 are expected to be for orphan drug indications, which is keeping with the trend; however, an upcoming investigation into potential abuses of the Orphan Drug Act could have an unknown impact on development and prices, said Aimee Tharaldson, PharmD, senior clinical consultant for emerging therapeutics at Express Scripts.
May 21, 2017 | Mary Caffrey
Most contracts now have penalties for not reaching targets, and adherence remains a challenge.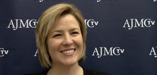 May 21, 2017 |
With the high cost of new drugs to cure hepatitis C, ensuring that real-world outcomes are consistent with those seen in clinical trials is important, explained Gail Bridges, PharmD, of Accredo Health. She explained that Accredo ensured patients adhered to hepatitis C drugs in order to get the best outcomes through a disease- and drug-specific education program.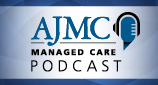 May 20, 2017 |
Every week, The American Journal of Managed Care® recaps the top managed care news of the week, and you can now listen to it on our podcast, Managed Care Cast.
From the Journals
Frakt et al
Across many measures of Veterans Health Administration mental health care program characteristics, treatment continuity is most strongly and positively associated with patient satisfaction.  
Nam et al
This study investigates the impact of state prescription drug monitoring programs on drug overdose mortality rates for all drug categories.
Randall et al
This study utilizes a validated instrument to create case and control groups to measure the effect of the Veterans Health Administration (VHA)'s patient-centered medical home (PCMH) model on utilization patterns among veterans with posttraumatic stress disorder (PTSD).
Liu et al
This study highlights disparities in care for diabetes and hypertension for individuals with serious mental illness compared with the general Medicaid and Medicare populations.
Dangi-Garimella
An interview with Daryl Pritchard, PhD, vice president for Science Policy at the Personalized Medicine Coalition, on the FDA's drug approval process, developments in the personalized medicine field, and reimbursement models that integrate diagnostics.
Romanelli et al
This study identified populations with non-cancer chronic pain to determine which patients may be more likely to receive an opioid prescription in an outpatient setting.
Pazdur
An overview of the FDA's Oncology Center of Excellence—a collaborative approach to the clinical approval process.
Dangi-Garimella
At the The American Journal of Managed Care®'s Spring 2017 Oncology Stakeholders Summit, the discussion touched off-label communication, the evolving clinical trial design, and healthcare reform, all while ensuring care is patient-centered.
Rind and Emond
The Institute for Clinical and Economic Review (ICER), has established a robust health technology assessment strategy for engaging patients so that the entire process is informed by the patient experience and what "value" means to them.