Latest News
August 30, 2016 | Mary Caffrey
The authors are among those concerned that patients with diabetes may be given more medication than they can tolerate or afford to achieve small improvements in A1C, without any other health benefits.
August 30, 2016 | Priyam Vora
A new study on the racial differences in patient experience revealed black patients reported better experience than whites do, even though they were less likely to recommend hospitals.
August 30, 2016 | Surabhi Dangi-Garimella, PhD
Scientists at Brigham and Women's Hospital are evaluating the depth of a trained radiologist's eye to detect abnormalities on a mammogram, in an attempt to improve screening and earlier detection of disease.
August 30, 2016 | AJMC Staff
What We're Reading, August 30, 2016: the Justice Department is investigating police treatment of the mentally ill; researchers identify overtreatment based on imaging procedures; and 2 drug compounds may prevent the Zika virus from replicating in the body.
August 30, 2016 | Mary Caffrey
CMS' new proposal to shore up the Affordable Care Act (ACA) marketplaces signals that federal officials have heard concerns that not enough has been done to prevent adverse selection or share risk for the sickest patients who gained coverage under the ACA.
August 30, 2016 | Jackie Syrop
A study found that the longer a woman is overweight or obese, the higher the risk of developing several forms of cancer, plus the degree of being overweight plays a role in the risk of developing cancer.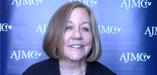 August 30, 2016 |
While the implementation of the ACA helped to manage healthcare costs in the beginning, Patricia Salber, MD, MBA, of The Doctor Weighs In, said that there are just certain factors that will always make dealing with growing costs very difficult.
August 29, 2016 | Surabhi Dangi-Garimella, PhD
Researchers at Cancer Research UK have developed a strategy to make pancreatic cancer more responsive to chemotherapy and radiation.
August 29, 2016 | Laura Joszt
In the August issue of Evidence-Based Oncology, The Samfund's Samantha Watson, MBA, and Michelle Landwehr, MPH, outline how young adult cancer survivors are disproportionately affected by treatment costs. This infographic breaks down the vicious cycle these patients get stuck in.
August 29, 2016 | Surabhi Dangi-Garimella, PhD
A vaccine, under development in Cuba for more than 2 decades, has shown potential to improve survival in patients with advanced non-small cell lung cancer.
August 29, 2016 | Mary Caffrey
Payer coverage has been cited as the most frequent barrier to patient access to obesity therapy. While most new obesity therapies have lower wholesale costs than SGLT2 inhibitors, lack of coverage puts them out of reach for most Americans, according to a new study.
August 29, 2016 | Mary Caffrey
Kentucky Governor Matt Bevin's updated Medicaid proposal relies on beneficiaries being active consumers in their healthcare, but evidence shows that will be unlikely, especially among those with low incomes.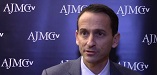 August 29, 2016 |
Not only are patients with prediabetes benefiting from Omada Health's Prevent program, Omada benefits as well by learning from the enrolled patients about how to better serve the Medicaid population, Mike Payne, MBA, MSci, chief healthcare development officer at Omada Health.
August 29, 2016 | AJMC Staff
What we're reading, August 29, 2016: Audit finds Medicare Advantage plans overcharged the government; enrollment on the Affordable Care Act's exchanges less than half of initial prediction; and California bill to protect consumers from surprise medical bills divides physicians.
From the Journals
Kymes et al
The authors found that comorbidity burden and the direction of behavioral change influence the relationship between adherence and medical spend. This could affect the cost-benefit considerations of medication adherence programs.
Alvarnas
This issue of Evidence-Based Oncology is dedicated to understanding the implications, scope, and opportunities within the realm of cost sharing in oncology.
Dangi-Garimella
Financial burden is a potential nonclinical adverse event in cancer patients. As patients, especially those in the lower income ranges and the middle class, struggle to meet their medical bills, the likelihood of them skipping doses or doctor's visits is quite high.
Chell
Reducing barriers to hematopoetic stem cell (HPC) transplant is critical to supporting patients with one of the more than 70 blood cancers and other blood disorders (such as leukemia, lymphoma, and myloplastic dysplasia) for which a transplant may be the only therapy remaining with curative intent.
Watson and Landwehr
Young adult (YA) cancer survivors are hit the hardest in the wallet by their treatment. The average net worth of YAs who have received grants from The Samfund is a staggering –$35,000, while their counterparts in the general population is $68,000
Conway and Marino
Precision oncology, or the clinically and financially efficient use of genomically matched treatments and clinical trials, is evolving as a potentially important starting point for cancer care within successful alternative payment models.
Sharpe et al
Since 2005, American Cancer Society has sponsored the Health Insurance Assistance Service, a unique initiative to help cancer patients navigate the private coverage system and to educate policy makers about how coverage works for patients with this serious and chronic condition.
Frank
When it comes to health coverage, most Americans face an unnerving reality—they have no idea what is covered under their health insurance policy until after they are affected by illness or disease.
Dangi-Garimella
A study by researchers at the University of California, Berkeley, found that patients who have access to the prices charged by a testing laboratory, as well as reference pricing, choose lower-cost laboratories, a move that results in overall cost savings.