Latest News
September 25, 2017 | Mary Caffrey
A primary care physician finds there's little incentive to keep up with a patient-centered medical home, except that it's the right thing to do.
September 25, 2017 | Christina Mattina
While the FDA's approval of the immunotherapy tisagenlecleucel represents a landmark in the oncology field, the treatment is far from being a cure and should be viewed in context of its $475,000 price tag, a group of oncologists wrote in a commentary published in JAMA.
September 25, 2017 | Laura Joszt
The FDA has rejected an abuse-deterrent opioid citing the need for further evidence. Rexista, an Oxycodone Hydrochloride Extended-Release tablet (Oxycodone ER), was developed by Intellipharmaceutics International Inc as an abuse- and alcohol-deterrent controlled-release oral formulation of oxycodone hydrochloride for pain relief.
September 25, 2017 | Surabhi Dangi-Garimella, PhD
Researchers at the London School of Economics and Political Science have developed a multiple criteria decision analysis model, The Advance Value Framework, that payers can utilize for evaluating new medicines that come to the market.
September 25, 2017 | Christina Mattina
A new study finds that participating in the Supplemental Nutrition Assistance Program (SNAP) is associated with significantly lower healthcare expenditures, pointing to the role of social determinants like food insecurity as contributors to health spending.
September 25, 2017 | Mary Caffrey
The move to give entrepreneurs access to patient-approved continuous glucose monitoring data fits with the company's prediction that insulin pumps will become a thing of the past, and most of the heavy lifting of delivery will be done by a smartphone.
September 25, 2017 | Alison Rodriguez
The increasing trend in long-term prescription opioid use in the United States calls for further research on the potential benefits and harm, according to a study.
September 25, 2017 | Alison Rodriguez
There is a dimensional relationship that links white matter structure to neurodevelopmental symptoms, such as those associated with autism spectrum disorder (ASD) and attention-deficit/hyperactivity disorder (ADHD). However, more research on the connection is necessary.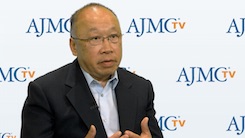 September 25, 2017 |
With 35% of Americans having prediabetes, prevention is clearly a priority, but many strategies have not bee translated into clinical practice because there is no system for reimbursement yet, explained Paul Chew, MD, chief medical officer of Omada Health
September 25, 2017 | AJMC Staff
September 25, 2017 | Mary Caffrey
With so many options for treatment-resistant depression, expert George Papakostas, MD, said all things being equal, the patient's preference counts.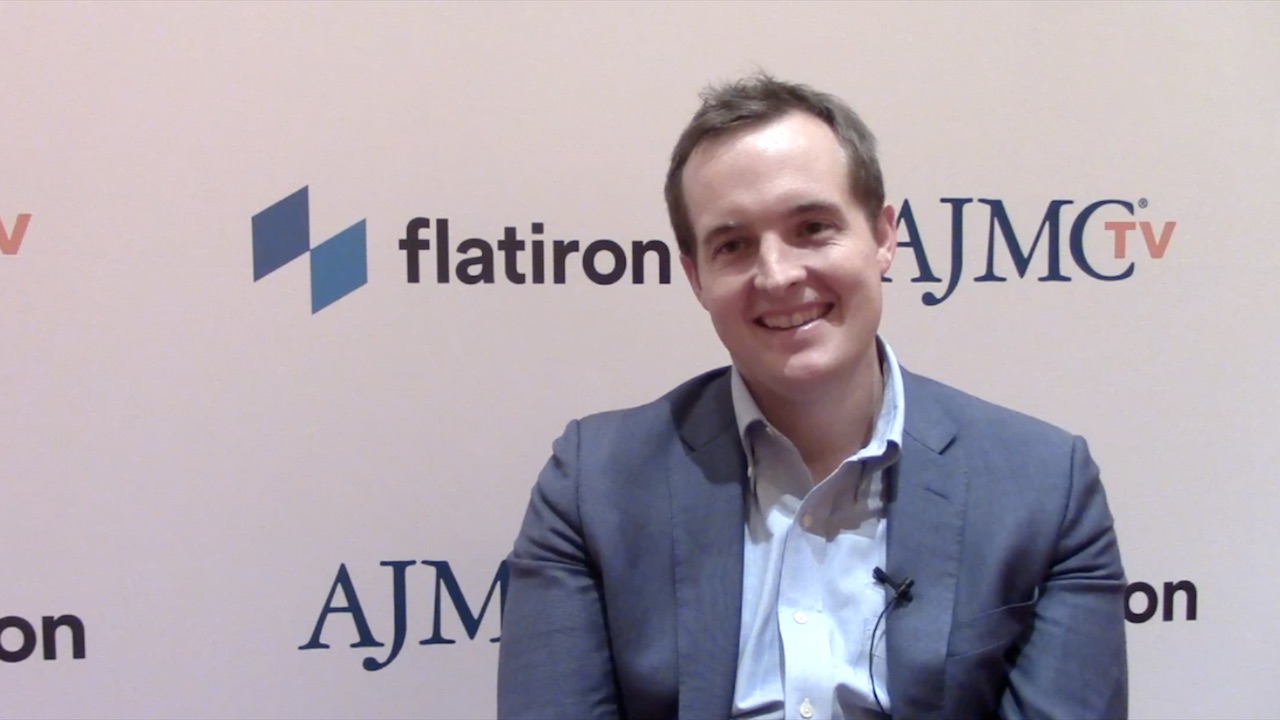 September 24, 2017 |
Flatiron Health focuses on helping community oncologists because they still care for the majority of patients with cancer and make it possible for patients to get care without traveling long distances, explained Nat Turner, co-founder and CEO of Flatiron Health.
September 24, 2017 | Alison Rodriguez
Neighborhood disadvantage may be an important determinant of the risks of major atherosclerotic cardiovascular disease (ASCVD)–related events, according to a new study.
September 23, 2017 | Christina Mattina
When immune-related adverse events arise from nivolumab, it may indicate that the therapy is having greater efficacy against non–small-cell lung cancer (NSCLC), as a new study demonstrates a link between these events and improved survival outcomes.
From the Journals
Caffrey
Studies presented at the American Diabetes Association Scientific Sessions showed that patients being treated with the ITCA 650 were less likely to need to take additional therapy to control their diabetes.
Caffrey
The growing importance of quality ratings will put pressure on hospitals to meet ADA standards for insulin therapy without added manpower.
Caffrey
Without digital health providers, Medicare's Diabetes Prevention Program could have a hard time reaching seniors in rural areas, where rates of the disease are approximately 17% higher, one leading provider argued recently.
Smith
UnitedHealthcare has not released numbers on how many patients are affected by its exclusivity deal with Medtronic. While the initial press stories criticizing the transaction have died down, a JDRF initiative calls on insurers to preserve patient choice.
Caffrey
The latest version of the free app offers patients a simple color-coding system to track their blood sugar status, as well as an easy way to share data with their physicians and perhaps their health plan.
Smith
An experienced market watcher who has diabetes predicts the key to success will come down to one factor: ease of use.
Caffrey
A multi-layered partnership with the American Association of Diabetes Educators is just one of the strategic steps in the past year for WellDoc, which offers a suite of digital diabetes products, including one with an insulin bolus calculator.
Caffrey
The chief medical officer of Omada Health discusses a transition from one of the world's largest pharmaceutical companies to a digital health provider, and from treating chronic disease to preventing it.
Gillen et al
The authors examined the effect of narrow network plan selection on beneficiaries' outpatient visits and outpatient out-of-pocket expenditures in the 2014 nongroup health insurance market.