Latest News
July 28, 2016 | Mary Caffrey
What can a university do when students are getting the mumps, even though they were vaccinated as children? The CDC examines what happened at the University of Illinois.
July 28, 2016 | Surabhi Dangi-Garimella, PhD
A new study has found that combining ipilimumab with local peripheral treatments such as radiotherapy or electrochemotherapy can significantly better survival in patients with melanoma.
July 28, 2016 | AJMC Staff
The study examined records for more than 124,000 people with type 2 diabetes over a 7-year period.
July 28, 2016 | Jackie Syrop
The number of state psychiatric beds still available to serve the nation's most ill and potentially dangerous psychiatric patients is at its lowest level ever recorded, setting off a crisis of unmet need throughout the country.
July 28, 2016 | Surabhi Dangi-Garimella, PhD
To help clinics meet the objectives and reporting requirements of the Oncology Care Model (OCM), Flatiron Health has developed OncoEMR, a cloud-based electronic health record (EHR) coupled with an analytics tool.
July 28, 2016 | Mary Caffrey
The approval paves the way for Sanofi's insulin and GLP-1 combination therapy, which is due for final FDA action in August.
July 28, 2016 | AJMC Staff
What we're reading, July 28, 2016: CMS released first hospital quality ratings; Anthem is prepared to fight the government over Cigna purchase; and regulations are falling behind stem cell clinics.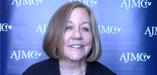 July 28, 2016 |
The upcoming election is going to play a large role in the future of Obamacare, which Patricia Salber, MD, MBA, of The Doctor Weighs In, believes will show an increased number of states expanding Medicaid. She added that the ticket will be important in determining the types of legislatures at the state level in the coming years, which in the end determines whether Medicaid will expand in the holdout states.
July 27, 2016 | Jackie Syrop
Nurse practitioners' autonomy and independence in caring for patients and the good relationships they have with healthcare administrators improves their teamwork with physicians, according to a study from Columbia University School of Nursing investigators.
July 27, 2016 | Mary Caffrey
The report found that in-person coaching and digital formats with human coaching were both effective and delivered value. ICER's review comes as Medicare is creating reimbursement standards to take effect in January 2018.
July 27, 2016 | Surabhi Dangi-Garimella, PhD
A study by researchers at the University of California, Berkeley, found that patients who have access to both the prices charged by a testing laboratory as well as reference pricing, they choose lower-cost laboratories, resulting in overall cost savings.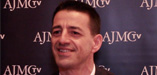 July 27, 2016 |
Recently, there has been more evidence highlighting the importance of social needs interventions, as these measures get to the root of a patient's specific health issue and can ultimately impact the sustainability of the healthcare system as well as the patient's quality of life, said Rocco Perla, president of Health Leads.
July 27, 2016 | Mary Caffrey
CMS will face the question of whether to approve Governor Matt Bevin's requests, which include work requirements, or see if he follows through on a threat to cancel Medicaid expansion for 450,000.
July 27, 2016 | AJMC Staff
What we're reading, July 27, 2016: UnitedHealth and Aetna are looking to join California's Medicaid program; the World Health Organization is considering removing transgender identity from list of mental disorders; and medical schools rethink how to treat addiction.
From the Journals
Broderick
Data from the phase 3 METEOR trial presented at the 2016 annual meeting of the American Society of Clinical Oncology showed that cabozantinib reduced the risk of death in patients with advanced renal cell carcinoma by 34%, compared with everolimus.
Shaffer
Patients with lung cancer who participated in a Web-based system for reporting and tracking their symptoms achieved dramatic gains in survival compared with individuals who were followed with typical protocols, according to a study presented at the annual meeting of the American Society of Clinical Oncology.
Dangi-Garimella
A study presented at the annual meeting of the American Society of Clinical Oncology by a group from Israel that evaluated the price trend of 30 anticancer agents following their launch, found that prices may increase by as much as 44% even after adjusting for inflation.
Dangi-Garimella
During a health policy session at the annual meeting of the American Society of Clinical Oncology, Steven J. Katz, MD, MPH, discussed the Oncotype DX Breast Cancer Assay, and it's impact on recommendations for chemotherapy in early-stage breast cancer.
Yang and Chen
Gobeille v. Liberty Mutual Insurance Company highlights the challenges in managing conflicting state and federal laws, and balancing patient privacy interests against the state's interests in healthcare reform.
Takahashi et al
An enhanced risk model incorporating medication use, prior healthcare utilization, and mental health with comorbid health conditions predicts healthcare utilization better than health conditions alone.
Smith and Elias
Shared medical appointments have the potential to improve clinic efficiency, patient outcomes, and patient satisfaction when managing chronic rhinosinusitis.
Doucette et al
In a National Health and Nutrition Examination Survey secondary analysis, privately and publicly insured patients with diabetes were both more likely to meet quality indicators than the uninsured.
Wolfson
Early attempts to measure awareness of Choosing Wisely showed promising results. As the campaign and associated activities have grown, greater awareness and acceptance of Choosing Wisely among clinicians is anticipated.