Latest News
May 23, 2017 | Surabhi Dangi-Garimella, PhD
The drug is now indicated for adult and pediatric patients with unresectable or metastatic microsatellite instability-high or mismatch repair deficient solid tumors that lack suitable alternative treatments or that have progressed on treatment.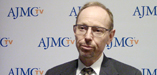 May 23, 2017 |
Thresholds can be useful to focus the conversation around the value of treatments in healthcare even if stakeholders have different views on what thresholds should be, explained Steve Pearson, MD, MSc, president of the Institute for Clinical and Economic Review.
May 23, 2017 | Mary Caffrey
The researchers' hypothesis: improvements in continuous glucose monitoring technology would bring greater quality of life improvements for those with type 1 diabetes, even if they were not using insulin pumps.
May 23, 2017 | Surabhi Dangi-Garimella, PhD
A study published in the Annals of Internal Medicine reports that black Medicare enrollees are less likely to receive colonoscopy from more highly-rated physicians, which could increase their risk for interval colorectal cancer.
May 23, 2017 | Laura Joszt
Is it possible to leverage social networks to influence response to treatment among an untreated population? During the second plenary at the ISPOR 22nd Annual International Meeting, held May 20-24 in Boston, Massachusetts, Nicholas Christakis, MD, PhD, of Yale University, described his research into social network interventions.
May 23, 2017 | Christina Mattina
A JAMA study has found that patients with chronic obstructive pulmonary disease (COPD) who received noninvasive ventilation in addition to home oxygen therapy went longer without being readmitted to the hospital or dying than those who received only home oxygen therapy.
May 23, 2017 | Mary Caffrey
The budget bans the use of federal funds for abortion. The White House budget director said it was the first spending plan in some time written "through the eyes of the people who are paying the taxes."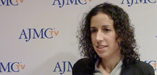 May 23, 2017 |
A tailored approach to value assessment will help drive innovation and impact patient outcomes and access to care, said Ilene Hollin, PhD, MPH, of the National Pharmaceutical Council.
May 23, 2017 | AJMC Staff
May 23, 2017 | Laura Joszt
Of the payers who have an outcomes-based contract in place, only 9% view them as being very successful, while 50% say they are somewhat successful. Panelists agreed that flexibility is necessary for these contracts to succeed.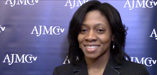 May 23, 2017 |
Preventing the progression of diabetes can help patients maintain a healthy quality of life while saving significant costs, said Fatima Cody Stanford, MD, MPH, MPA, FAAP, FTOS, of Harvard Medical School and Massachusetts General Hospital.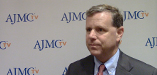 May 22, 2017 |
Every 5 years, the Children's Health Insurance Program (CHIP) has to be reauthorized. This year the program has to be reauthorized by September, and that normally would have happened by now, except the issue has flown under the radar with the other big healthcare issues dominating Congress' attention, explained David. M. Cutler, PhD, of Harvard University.
May 22, 2017 | Laura Joszt
Stakeholders' perspectives can vary, and their different preferences matter when it comes to value assessment, but only if the right questions are being asked.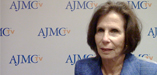 May 22, 2017 |
While there is a lot of uncertainty about what the final Senate healthcare reform bill will look like, Gail Wilensky, PhD, of Project HOPE, expects the bill will ultimately be to the left of the House bill in order to get the moderates on board.
From the Journals
Scarpati et al
The healthcare burden of opioid abuse is substantial; abusers often have complex healthcare needs and may require care beyond that which is required to treat abuse.
Frakt et al
Across many measures of Veterans Health Administration mental health care program characteristics, treatment continuity is most strongly and positively associated with patient satisfaction.  
Nam et al
This study investigates the impact of state prescription drug monitoring programs on drug overdose mortality rates for all drug categories.
Randall et al
This study utilizes a validated instrument to create case and control groups to measure the effect of the Veterans Health Administration (VHA)'s patient-centered medical home (PCMH) model on utilization patterns among veterans with posttraumatic stress disorder (PTSD).
Liu et al
This study highlights disparities in care for diabetes and hypertension for individuals with serious mental illness compared with the general Medicaid and Medicare populations.
Dangi-Garimella
An interview with Daryl Pritchard, PhD, vice president for Science Policy at the Personalized Medicine Coalition, on the FDA's drug approval process, developments in the personalized medicine field, and reimbursement models that integrate diagnostics.
Romanelli et al
This study identified populations with non-cancer chronic pain to determine which patients may be more likely to receive an opioid prescription in an outpatient setting.
Pazdur
An overview of the FDA's Oncology Center of Excellence—a collaborative approach to the clinical approval process.
Dangi-Garimella
At the The American Journal of Managed Care®'s Spring 2017 Oncology Stakeholders Summit, the discussion touched off-label communication, the evolving clinical trial design, and healthcare reform, all while ensuring care is patient-centered.