Latest News
November 29, 2015 | Laura Joszt
A small majority (51%) of US adults now believe that the federal government has a responsibility to ensure all Americans have health insurance coverage.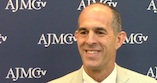 November 29, 2015 |
Initial adoption of clinical pathways grew from payers mandating their use with individual providers, but there is now greater interest from accountable care organizations and others to use pathways to reduce variation and cost while improving outcomes, explained Robert Dubois, MD, PhD, chief science officer and executive vice president of the National Pharmaceutical Council.
November 29, 2015 | Jessica Men
A new study finds that the use of proton pump inhibitors, used for many patients admitted to the hospital, may actually cause more harm to hospitalized patients than good.
November 28, 2015 | Jackie Syrop
The largest health insurance carriers in each Affordable care Act marketplace had a 75% higher premium increase from 2014 to 2015 compared with other same-state carriers.
November 28, 2015 | Jessica Men
The Nationwide Inpatient Sample has been critically underreporting certain health information for its database, according to a recent study by Johns Hopkins researchers.
November 28, 2015 |
This week in managed care, CMS proposed changes to the health insurance marketplaces for 2017, AJMC highlights 5 takeaways from the HHS Pharmaceutical Forum, CVS chose to cover just 1 PCSK9, and industry reacts to FDA regulating diagnostic tests.
November 27, 2015 | Jessica Men
Preventing hospital readmissions has long been an important general focus in the healthcare field—and this importance increases tenfold when it comes to children's health.
November 27, 2015 | Surabhi Dangi-Garimella, PhD
The American College of Physicians has published a paper in the Annals of Internal Medicine that advices clinicians to prescribe generic drugs whenever possible.
From the Journals
Caffrey
Results from the ELIXA trial were presented in June at the 75th Scientific Sessions of the American Diabetes Association.
Caffrey
The algorithm-driven system in the study was a step up from the improved technology that has reached the market in recent years, providing more consistent glucose control.
Caffrey
The weeks leading up to the release of the Dietary Guidelines for Americans have seen a series of reports on what kinds of diets work and attacks on the work that went into the report that informs the nation's nutrition policy.
Smith
An Interview with Joslin's George King, MD
Sparling et al.
This commentary was adapted from an appearance by the authors at Patient-Centered Diabetes Care, a conference jointly presented by The American Journal of Managed Care and Joslin Diabetes Center.
Caffrey
Research at the University of Tennessee Health Sciences could lead to human trials in the next 2 to 3 years.
Smith
Several clinical trials under way are examining whether a new class of therapy approved to treat type 2 diabetes can also treat type 1.
Saraiya
A partnership between JDRF and Janssen Pharmaceuticals seeks ways to intercept the disease before it progresses.
Kyle et al.
Employer policies for access to maximum benefits do not always match those for access to obesity therapy.