Managed Care Markets Strategies 2014
The CBI 7th Summit on Managed Care Market Strategies is taking place June 23 - 24 in Philadelphia, PA. The event includes stakeholder perspectives on improving market access and product value propositions in the evolving healthcare landscape. Check back here for continuing conference coverage, or sign up for our daily e-mail blasts.
Coverage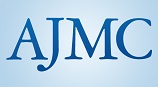 Terri Bernacchi, strategic consultant, audit and risk assessment, CIS, identified value-based contracting (VBC) as a forward-thinking approach for pricing and market needs. She discussed how VBC can improve formulary access, how it can impact the healthcare insurance exchanges, and how it can influence provider/payer reimbursement models.
What is value and how do we define it? In a panel discussion led by moderator Jean-Paul Gagnon, former senior director, Sanofi-Aventis, participants were asked to analyze the ways in which healthcare can shift from a fee-for-service model to one that focuses on value.
The Affordable Care Act (ACA) granted millions of uninsured Americans access to healthcare plans on the federal and state exchanges. Utilizing consumer research, Pamela Morris, director, Syndicated Research, Zitter Health Insights, described how both consumers and healthcare professionals are navigating these innovative insurance marketplaces.
There is increasing evidence that improving patient outcomes and cultivating value in the healthcare environment will require health economics and outcomes research (HEOR). Nicole Hengst, research director, Health Strategies Group, provided a unique perspective into some of the ways that payers can utilize HEOR to guide their decision-making practices.
Jeffrey Albright, director national accounts, Jazz Pharmaceuticals, said that many patients' access to specialty pharmaceutical products can be limited as health plans struggle to control costs. He provided important insight into pharmaceutical manufacturers' strategies, which aim to optimize appropriate patient access to the medications and products they need through various services that can provide reimbursement support.
While the fee-for-service reimbursement model has long been accepted as the standard model in healthcare, it must shift to one that focuses on value. Value-based reimbursement will encourage stakeholders to achieve the triple aim: improve patient experience, better manage population health, and reduce per-capita costs of healthcare so that patients receive more for the dollar spent, said Dan Sontupe, executive vice president, payer marketing & market access, The Cement Bloc.