Sleep 2013
SLEEP 2013, the 27th Annual Meeting of the Associated Professional Sleep Societies, LLC (APSS) will be held June 1-5, 2013, at the Baltimore Convention Center. SLEEP is the only five-day meeting in the nation with scientific sessions and an exhibition hall focused solely on sleep medicine and sleep research.
Coverage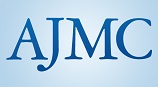 Jun 06, 2013
|
Sleep 2013
In this session, Daniel Picchietti, MD, discussed changes to the diagnostic guidelines for restless legs syndrome/Willis-Ekbom disease published jointly by the International Restless Legs Syndrome Study Group and the National Institutes of Health.
Jun 06, 2013
|
Sleep 2013
In this session, Stephany Fulda, PhD, discussed the common causes of restless leg syndrome (RLS), considerations for the clinical application of treatment strategies for RLS, and changes to treatment guidelines for RLS that may be on the horizon.
Jun 04, 2013
|
Sleep 2013
Dr Thomas Roth, PhD, presented on the evolution of our understanding of insomnia, and the importance of insomnia in the context of other disease states. Roth noted that insomnia is primarily a disorder of increased wakefulness from a pathophysiologic standpoint, and presented data to support this. Presenting the effect of improved sleep on diseases such as depression, worker productivity, and cardiovascular disease, Roth revealed rich prospects for the future of sleep medicine in treating a variety of disorders.
Jun 04, 2013
|
Sleep 2013
In this video, Denise Sharon, MD, PhD, Clinical Director and Founding Partner, Comprehensive Sleep Medicine Center of the Gulf Coast, discusses how insurers have responded to the availability of therapies and changes in clinical practice guidelines for RLS.
Jun 04, 2013
|
Sleep 2013
In a session on the neurobiology of sleep loss in humans, Andrea Spaeth, Daniel Aeschbach, PhD, and Clare Anderson, PhD, presented findings about the effects of sleep deprivation on various biological measures in humans.
Jun 04, 2013
|
Sleep 2013
In this video, James Horne, PhD, Director, Sleep Research Centre, provides his opinion on the relationship between lack of sleep and obesity.
Jun 04, 2013
|
Sleep 2013
In this video, Phyllis Zee, MD, Associate Director, Center for Sleep & Circadian Biology, discusses the relationship between circadian disruption and metabolic disease.
Jun 03, 2013
|
Sleep 2013
In this presentation, Dr. Van Dongen discussed the pharmacology of various treatments for sleep disturbance associated with shift work. Dr. Van Dongen discussed the issues associated with use of medications to improve the alertness of sleepy workers.