New Approaches in the Treatment of Metastatic Melanoma
This panel discussion will look into new agents under review for the treatment of melanoma. Drugs currently approved by the US Food and Drug Administration for treatment of melanoma include aldesleukin, dabrafenib, dacarbazine, ipilimumab, trametinib, and vemurafenib. Today, we will examine the use and cost implications of new treatment therapies in development.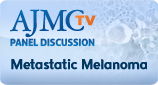 Panel moderator and AJMC co-editor-in-chief Dr Mark Fendrick introduced panelists Jennifer Malin, MD, PhD, manager and medical director of oncology, WellPoint; Jeffrey Weber, MD, PhD, senior member, H. Lee Moffitt Cancer Center Director, Donald A. Adam Comprehensive Melanoma Research Center; and Antoni Ribas, MD, PhD, Jonsson Comprehensive Cancer Center, UCLA.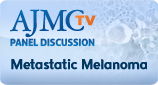 Dr Ribas opened this segment by discussing the new immunotherapy agents used in the treatment of metastatic melanoma. Specifically, he discussed the agents vemurafenib (Zelboraf), dabrafenib (Taflinar), and trametinib (Mekinist).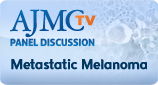 Dr Weber said that despite all of the newer agents in development, the NCCN still offers comprehensive guidelines for the treatment of melanoma.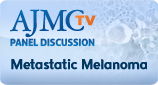 In this portion of the panel discussion, Dr Fendrick asked the panel whether or not they have noticed cost-related lack of access or nonadherence with the new agents being discussed.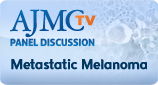 It's very, very complex to try to envision how you would come up with a single payment for an episode and not have a thousand different types of episodes in order to capture the heterogeneity of these diseases and the cost, said Dr Malin when asked to discuss the bundled payment method in oncology.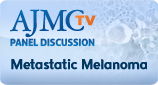 Dr Fendrick asked panelists what they think about the idea of centers of excellence for specific cancers and an evidence-based steerage.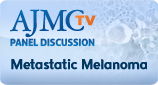 Panelists agreed that the cost of the new agents discussed to treat melanoma will be a challenge, just as the cost of healthcare as a whole in the United States is a major challenge.