New Treatment Options for Prostate Cancer
This expert panel discussion, moderated by co-editor-in-chief of The American Journal of Managed Care, Dr Mark Fendrick, examined agents used in the treatment of prostate cancer including new immunotherapy agents. Panelists also discussed the role of personalized medicine in prostate cancer. Panelists include Drs David Crawford, Head, Section of Urologic Oncology Professor of Urologic and Radiation Oncology, University of Colorado at Denver University of Colorado Hospital, Daniel George, Director, Prostate Clinic, Genitourinary Oncology, Duke Cancer Institute, and Neal D. Shore, Medical Director of the Carolina Urologic Research Center, Myrtle Beach, South Carolina.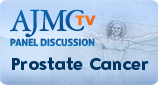 Dr Mark Fendrick opens the discussion by introducing panelists and asking them to discuss the controversy surrounding prostate cancer screening. Panelists address United States Preventive Services Task Force (USPSTF) versus American Urological Association (AUA) guidelines and recommendations.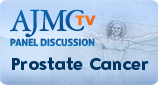 In this segment, panelists examine prostate cancer treatment as a model for team-based approach. Panelists agree that there is a need for a multidisciplinary approach to care. There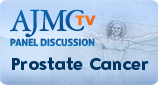 Dr George notes that in an ideal world a multidisciplinary clinic would not be necessary. Multidisciplinary clinics deliver the tools to practitioner to make the best decisions for their patients.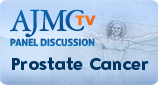 In this segment of the panel discussion, Dr Fendrick asks the panelists if there is now a sense of optimism in reducing the mortality and quality gaps in prostate cancer treatment due to targeted screening and new molecular diagnostics, and immunotherapies.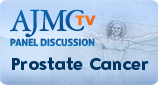 It is an exciting time for prostate cancer due to the growth in new treatments. Dr George said that it is, in fact, both exciting and daunting to have all of these new agents being developed. Currently, there is a shortage in data for practitioners in using the new agents in sequence or combination.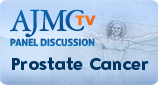 Dr Crawford said that in order to pick the appropriate treatment for a diagnosed patient with prostate cancer, it is important to think outside of the box. The National Comprehensive Cancer Network (NCCN) and the American Urological Association (AUA) offer castration-resistant prostate cancer (CRPC) guidelines that serve as the best guideline for payers.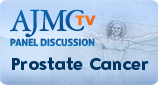 Panelists all agree that there needs to be evidence and guidelines for both payers and providers. There are not enough resources to try every drug on every patient. Although it will be costly, there needs to be evidence on putting these drugs together as combinations.