Latest News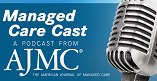 December 5, 2016 |
The rising cost of healthcare and the lack of transparency around these prices has led to the creation of Clear Health Costs. Mandi Bishop talks with Jeanne Pinder who founded Clear Health Costs to disseminate information about the cost of healthcare services.
December 5, 2016 | Surabhi Dangi-Garimella, PhD
Representatives from the Beat acute myeloid leukemia (AML) and National Cancer Institute-Molecular Analysis for Therapy Choice (NCI-MATCH), which incorporate genomic profiling to assign patients to different treatment arms, provided an insight on trial design and a progress report.
December 5, 2016 | Christina Mattina
An analysis of per capita Medicare spending among beneficiaries with 6 or more chronic conditions reveals wide geographic variations in costs across the US, with similar spending levels often seen in counties neighboring one another.
December 5, 2016 | Mary Caffrey
The study found that periodic interruptions over the course of the day were better for improving levels of insulin resistance than a single burst of exercise.
December 5, 2016 | Mary Caffrey
The group that represents 5000 hospitals outlined a policy agenda that calls for regulatory reform but also seeks some certainty that patients who gained coverage under the Affordable Care Act will be able to retain it in the future.
December 5, 2016 | AJMC Staff
What we're reading, December 5, 2016: insurers may be turning a corner with Obamacare plans; selling insurance across state lines may be a difficult initiative to implement; and older Americans are not diligent about getting vaccinations.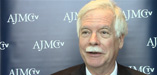 December 5, 2016 |
Immuno-oncology will be an important part of cancer care in the future, but probably not the only part, predicted Robert W. Carlson, MD, CEO of the National Comprehensive Cancer Network. He also explained how patient advocacy and an enduring healthcare system are essential to the advancement of cancer care.
December 5, 2016 | Surabhi Dangi-Garimella, PhD
Older patients diagnosed with chronic lymphocytic leukemia (CLL) and small lymphocytic lymphoma (SLL) continue to present a favorable response to single-agent ibrutinib, at a follow-up of 29 months, in phase 3 of the RESONATE-2 trial.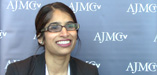 December 5, 2016 |
Pam Mangat, MS, TAPUR study manager in the research & analysis division of the American Society of Clinical Oncology, says that the organization has developed a number of initiatives to educate oncology practitioners on the potential of precision medicine, such as testing guidelines, online courses, a virtual tumor board, and clinical trials.
December 4, 2016 | Surabhi Dangi-Garimella, PhD
The Special Symposium on Quality at the 58th American Society of Hematology Annual Meeting & Exposition, looked at how health information technology can be utilized to improve healthcare quality, enhance patient-provider shared decision-making, and facilitate efforts in quality research.
December 4, 2016 | Surabhi Dangi-Garimella, PhD
Phase 3 results from the LyMa trial show that rituximab maintenance therapy after autologous stem cell transplant (ASCT) prolongs event-free survival, progression-free survival, and overall survival (OS) in previously untreated young patients with mantle cell lymphoma (MCL).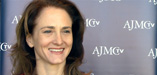 December 4, 2016 |
Innovative health IT tools like those developed by Carevive help maximize the balance between patient self-management and care team engagement, which is especially important in the era of value-based care, according to Carrie Stricker, PhD, RN, AOCN, chief clinical officer and co-founder of Carevive.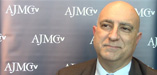 December 4, 2016 |
A cancer patient's comorbid diseases have important implications for setting goals and selecting treatment, said Joseph Alvarnas, MD, of the City of Hope and editor-in-chief of Evidence-Based Oncology. Clinicians must keep comorbidities in mind as they base oncology care upon that person as an individual.
December 3, 2016 | Surabhi Dangi-Garimella, PhD
Early phase 1 results show that including the cyclin-dependent kinase 4/6 inhibitor palbociclib in the treatment of patients with mantle cell lymphoma (MCL) can help overcome resistance to ibrutinib.
From the Journals
Philipson
Vaccination of children born in the United States in 2009 will save 1.2 million quality-adjusted life-years, generating $184 billion in social value net of vaccination costs.
Chan et al
It is unclear which barriers cause the greatest threats to the successful implementation of an electronic health record (EHR). This paper prioritizes the potential threats to EHR adoption using a novel analytic strategy: item response theory.
Miller et al
Telehealth platforms will promote increased competition in the marketplace for medical care delivery, benefiting both consumers and clinicians.
Linsky et al
The authors developed and validated a survey instrument to assess primary care providers' and pharmacists' experiences, attitudes, and beliefs regarding medication discontinuation.
Davis et al
This paper presents a policy proposal to integrate care for Medicare beneficiaries through creation of integrated care organizations and a Medicare home care benefit.
Waxman et al
Medicare Advantage beneficiaries use less home healthcare than do their fee-for-service counterparts, but there is marked regional variation in use by both groups.
Schreiner et al
A descriptive analysis of specialty referral patterns in an academic, internal medicine patient-centered medical home (PCMH).
Rappaport et al
Two leading US health systems attempted to implement 4 draft objectives for Meaningful Use Stage 3 within their health IT infrastructure to provide feedback on needed enhancements to the policy.
Chernew and Fendrick
Following the results of the recent presidential election, AJMC® Co-Editors-in-Chief weigh in on the implications of this new chapter in health reform.