Latest News
May 24, 2016 | Surabhi Dangi-Garimella, PhD
A survey conducted by MaPS/Millward Brown Analytics, on behalf of Memorial Sloan Kettering Cancer Center, has identified multiple concerns of American consumers with cancer clinical trial participation, which could be responsible for the dismal 4% national enrollment rate in clinical trials.
May 24, 2016 | AJMC Staff
What we're reading, May 24, 2016: Doubt grow about the stability of the Anthem-Cigna merger; use of e-cigarettes and vaping devices stalls in the US; and drugmakers are cautious about developing a Zika virus.
May 23, 2016 | Surabhi Dangi-Garimella, PhD
A phase 1 study in 225 patients diagnosed with breast cancer, non-small cell lung cancer, glioblastoma, melanoma, or colorectal cancer has concluded that abemaciclib, a selective inhibitor of the cell cycle regulators CDK4/6, has single-agent activity in specific tumor types.
May 23, 2016 | Jackie Syrop
For patients with private drug insurance plans, out-of-pocket expenses, not the timing of patient reimbursements, have a greater affect on medication adherence.
May 23, 2016 | Mary Caffrey
Finding diabetes and treating it early can prevent high healthcare costs in the long term, the authors day.
May 23, 2016 | Mary Caffrey
The updated label reflects research that shows how hard it is to consume key nutrients and maintain calorie limits in a diet overwhelmed by sugar. The label will be a legacy of First Lady Michelle Obama's focus on better nutrition to combat childhood obesity.
May 23, 2016 | Surabhi Dangi-Garimella, PhD
An Oklahoma-based non-profit hospital is the latest medical facility to sue pharmaceutical giant Genentech,accusing the company of shipping less than the labeled claim of the anticancer drug trastuzumab (Herceptin) in each multi-dose vial.
May 23, 2016 | AJMC Staff
What we're reading, May 23, 2016: Oklahoma governor vetoes bill banning abortion; the FDA approved a new nutrition label highlighting sugar added; and 7 years after death panels, conversations on end-of-life planning are becoming more common.
May 23, 2016 | Laura Joszt
One year after being hospitalized for heart failure, one-third of patients had not returned to work, according to a study presented at Heart Failure 2016 and the 3rd World Congress on Acute Heart Failure.
May 22, 2016 | Jackie Syrop
Only a small percentage of eligible employees used an online price transparency tool designed to help them understand healthcare spending. Furthermore, use of the tool was not associated with a decrease in spending.
May 22, 2016 | Mary Caffrey
US and European professional societies coordinated their announcement to reduce confusion for physicians and payers.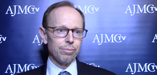 May 22, 2016 |
Defining value of a treatment can be complicated, but at the center of it is the need to include both long-term and short-term effects, said Steven Pearson, MD, MSc, FRCP, founder and president of the Institute for Clinical and Economic Review.
May 21, 2016 | Jackie Syrop
California ex-military who need mental health care either do not receive treatment or receive inadequate care, study finds.
May 21, 2016 | Priyam Vora
During 2010-2011, there were 506 annual antibiotic prescriptions per every 1000 population, but only 353 were likely appropriate, researchers found.
From the Journals
Sebastian and Logston
How does the largest payer in a state with a large senior population respond to the rising need for diabetes care and prevention?
Sheehan and MacEwan
The authors discuss a simple strategy for payers to ensure more patients with type 2 diabetes achieve control of A1C.
Davidson and Parkin
A recent Diabetes Care study found flaws in Medicare's competitive bidding program for diabetes test strips. Two of that study's co-authors discuss the findings and why CMS should suspend the bidding program.
Patrick
The author, who has lived with type 1 diabetes for more than 50 years, shares his account of a successful appeal of Medicare's policy of refusing to pay for continuous glucose monitoring (CGM.)
Gottlieb et al
This review examines the breadth of published work on interventions addressing nonmedical determinants of health that are supported by Medicaid managed care organizations.
Vogeli et al
Hybrid approaches allow for clinician input into case finding for care management, but training and monitoring is required to protect against unintentional biases.
Colla et al
The authors surveyed physicians regarding "Choosing Wisely" and hypothesized drivers of overuse, finding high reported prevalence of hypothesized drivers of overuse and widespread support for cost-consciousness.
Yu
Biosimilars in the United States may demonstrate higher discounts and cost reduction than current estimates.
Otto et al
The authors used the modified Delphi method to develop local orthopedic referral guidelines, enabling detailed decision support and non–face-to-face consultation at the point of referral.