Latest News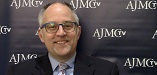 October 28, 2016 |
Medicaid programs provide hepatitis C treatments to needy patients despite the high price, said Matt Salo, executive director of the National Association of Medicaid Directors. He is optimistic that having more manufacturers in the market will bring costs down and make treatment more accessible for all.
October 27, 2016 | Surabhi Dangi-Garimella, PhD
Long-term follow-up of women who underwent mastectomy and breast reconstruction subsequent to a breast cancer diagnosis found that the success of the procedure and associated complications were not influenced by the woman's age.
October 27, 2016 | Jackie Syrop
The quality of outpatient care for adults has not improved during the past decade, and in some important areas has worsened, according to a new study published in JAMA Internal Medicine by David M. Levine, MD, of Brigham & Women's Hospital in Boston, and colleagues.
October 27, 2016 | Christina Mattina
A CMS investigation found that almost 46% of the doctor listings in Medicare Advantage (MA) directories contained incorrect information. Officials worry that these inaccuracies could make it more difficult for seniors to access the healthcare they need.
October 27, 2016 | Mary Caffrey
The healthcare news outlet STAT went to court to unseal records that show officials with West Virginia's state employee health plan were derailed in their early efforts to slow access to OxyContin.
October 27, 2016 | AJMC Staff
What we're reading, October 27, 2016: the number of counties with just 1 Obamacare insurer will skyrocket in 2017; Teva and IBM partner for 2 projects; and the United States may never be able to rid itself of the Zika virus.
October 27, 2016 | Mary Caffrey
The findings highlight the need for collaborative care, which has support in the proposed 2017 Medicare Physician Fee Schedule.
October 27, 2016 | Surabhi Dangi-Garimella, PhD
An 18-month study conducted at a 384-bed community hospital found that including hospitalists in the care team reduced the cost of inpatient care without any impact on the quality of care rendered.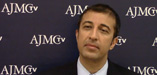 October 27, 2016 |
When patients develop skin cancers on the nose, Mohs surgeons have to remove the tumor while reconstructing the nose. This surgery heals relatively quickly unless the tumor has grown deeper into the nasal passages, said Ally-Khan B. Somani, MD, PhD, director of Dermatologic Surgery and Cutaneous Oncology at the Indiana University School of Medicine.
October 26, 2016 | AJMC Staff
A new study suggests pollution particles could set into motion events like heart attacks and strokes years before they occur.
October 26, 2016 | Surabhi Dangi-Garimella, PhD
At the Payer Exchange Summit V, sponsored by the Community Oncology Alliance (COA), 2 employer groups and a provider participated on a panel to provide practical insight into the extraordinary challenges and decisions faced by employers and employees with a cancer diagnosis.
October 26, 2016 | Mary Caffrey
Challenges outlined by healthcare experts back in 2010 are coming to pass, as young adults do not see the current penalties for going without coverage as enough incentive to become insured.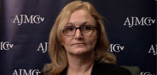 October 26, 2016 |
When transitioning towards value-based oncology, large employers should look to value-based models that have worked for other conditions, said Karen van Caulil, PhD, president and CEO of the Florida Health Care Coalition. These successful payment models include patient-centered medical homes, bundled payments, and accountable care organizations.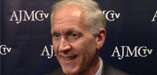 October 26, 2016 |
Many oncology practices are still trying to understand the new Oncology Care Model (OCM) structure and focus on data reporting as they simultaneously prepare to adapt to the Merit-based Incentive Payment System (MIPS), said Barry Russo, CEO of The Center for Cancer & Blood Disorders.
From the Journals
Shih et al
Availability of multiple sclerosis (MS) therapies provides substantial value to the currently healthy (who may contract MS in the future), particularly when treatment is fully covered by insurance.
Dangi-Garimella
A new study by researchers at the Perelman School of Medicine at the University of Pennsylvania has identified a biomarker that can predict response to treatment with pembrolizumab in stage IV patients with melanoma.
Dangi-Garimella
Paired communication training involving patients and oncologists achieves patient-centered care in advanced cancer.
Vora
Patients with a history of cancer were more likely to suffer from obesity than the general population, according to new research studying the incidence of obesity in cancer survivors.
Dangi-Garimella
Brain cancer has replaced leukemia as the leading cause of cancer-related death in children and adolescents diagnosed with cancer.
Dangi-Garimella
Daniel F. Hayes, MD, FASCO, 2016-2017 president of the American Society of Clinical Oncology, shares his vision of how the recommendations of the Blue Ribbon Panel will impact cancer care.
Dangi-Garimella
Healthcare providers and health plans are evaluating different care models in the clinic to understand what works best with ensuring continuity of care and improving outcomes.
Alvarnas
As we enter a time of extraordinary advances in cancer care, some of the optimism over these advances has been tem­pered by the growing realization of the challenges of delivering these cancer care solutions.
Weber and Nasso
The importance of doctor-patient communication is well established. Focus groups conducted with patients and oncologists help unravel why gaps exists and how to customize strategies for improvement.