Latest News
May 4, 2016 | Mary Caffrey
CDC also published a separate study that found more people in the United States now die from hepatitis C than die from HIV or any other infectious disease. The report comes as The American Journal of Managed Care publishes a special issue on policy concerns over patient access to new therapies that cure HCV.
May 4, 2016 | Jackie Syrop
A new study finds that more than one-third of heart failure (HF) patients do not receive recommended HF-specific medications within 30 days of diagnosis.
May 4, 2016 | Surabhi Dangi-Garimella, PhD
Safe disposal of prescription drugs is turning out to be a costly endeavor, and the pharmaceutical industry seems to want no part of it.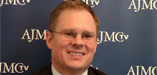 May 4, 2016 |
Patients and families can still have a limited understanding of palliative care, which may mean they have an open mind toward the suggestion, said Toby C. Campbell, MD, MSCI, associate professor of medicine, hematology-oncology at the University of Wisconsin School of Medicine and Public Health.
May 4, 2016 | AJMC Staff
What we're reading, May 4, 2016: heart disease risk calculator has led to overtreatment; healthcare price transparency tool actually increased spending for those who used it; and Martin Shkreli may be facing additional charges.
May 3, 2016 | Surabhi Dangi-Garimella, PhD
A new commentary in the New England Journal of Medicine has cautioned clinicians to tone down the perceived benefits of earlier screening in colorectal cancer.
May 3, 2016 | Surabhi Dangi-Garimella, PhD
A new study published in the Journal of the National Cancer Institute has identified the cause of the high rates of bladder cancer cases diagnosed in the New England region of the United States: arsenic in drinking water from private wells.
May 3, 2016 | Mary Caffrey
The method allows anti-obesity medication to reach fat tissue without causing side effects elsewhere in the body. So far, the method has been tested on mice.
May 3, 2016 |
Jeremy Schafer, PharmD, MBA, vice president and director of specialty solutions at Precision For Value, discussed a number of important topics regarding biosimilars, including how he expects the US will have an easier time approving biosimilars and the importance of patient education about biosimilars.
May 3, 2016 | Mary Caffrey
The poll found most Americans remain unaware of federal parity laws on access to mental health care, 2 years into the implementation of the Affordable Care Act.
May 3, 2016 | AJMC Staff
What we're reading, May 3, 2016: low-quality, low-cost hospitals received bonuses from Medicare; Brigham and Women's Hospital is publicizing its mistakes; and Tenet expects other insurers will fill the void when UnitedHealth leaves the exchanges.
May 2, 2016 | AJMC Staff
Access to surgery in early-stage patients with non-small cell lung cancer is dependent upon the extent of racial segregation in the patient's neighborhood, according to a new study in Cancer Epidemiology, Biomarkers & Prevention.
May 2, 2016 | Brenna Diaz
A survey compares healthcare access and affordability among different types of coverage for low-and moderate-income adults.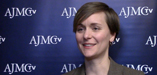 May 2, 2016 |
In addition to the federal government, state regulators and state insurance commissioners should play a role when considering regulation of recently proposed health insurance mergers, said Sarah Lueck, senior policy analyst from the Center on Budget and Policy Priorities.
From the Journals
Lakshmi et al
The authors examine real-world hepatitis C virus cure rates with direct-acting antivirals among patients coinfected with HIV.
Karmarkar et al
Member cost negatively affects initial medication adherence and manufacturer coupons can decrease member share by up to 98%.
Younossi et al
In the treatment of hepatitis C virus, the gap between efficacy and real-world effectiveness narrows with improved tolerability and ease of use.
Jung et al
This study analyzes the current coverage designs for hepatitis C virus drugs by Medicare Part D plans.
Moreno et al
Expanding private-payer coverage of hepatitis C treatment may yield significant long-term cost savings for private payers, reduced costs to Medicare, and increased social value.
Jena et al
Advances in treatment for hepatitis C virus (HCV) have the potential to generate considerable spillover benefits to patients awaiting transplants, especially among those with non–HCV-mediated liver failure.
Linthicum et al
Expanding screening for hepatitis C virus infection may generate substantial benefits for patients and society, but only when paired with expanded treatment policies.
Clary
As consensus on the shortsightedness of insurance restrictions on life-saving hepatitis C treatments continues to build, it's time for private insurers and Medicaid programs to give all Americans suffering from this devastating disease a chance at a cure.
Lakdawalla et al
Despite the high cost of novel hepatitis C treatments and patients' apparent willingness to bear part of it, high patient cost sharing is both inefficient and inequitable.