Latest News
May 25, 2017 | AJMC Staff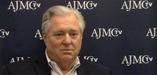 May 25, 2017 |
As the capabilities and benefits of e-prescribing become more widely known, states will likely continue enacting requirements to drive the uptake of this new technology, explained Doug Hillblom, PharmD, president at Arena Healthcare, LLC.
May 24, 2017 | Mary Caffrey
A Senate working group is already crafting an entirely new version of a replacement for the Affordable Care Act. House Speaker Paul Ryan waited on a new CBO score to make sure the American Health Care Act met necessary savings targets to use the budget reconciliation process to undo Obamacare.
May 24, 2017 | Surabhi Dangi-Garimella, PhD
Researchers from the University of Wisconsin devised a phone-based intervention to assist patients during the transition from hospital to home following complex abdominal surgery and reduce readmissions.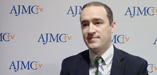 May 24, 2017 |
James D. Chambers, PhD, MPharm, MSc, of Tufts Medical Center was named the 2017 recipient of the Bernie J. O'Brien New Investigator Award at the ISPOR 22nd Annual International Meeting. He highlights the trends he is most looking forward to seeing develop over the next year and the next 5 years.
May 24, 2017 | Laura Joszt
Gene therapies have tremendous potential. They are a short treatment that could have lifelong effects. However, the very expensive therapies have a lot of unknowns and raise a number of ethical and practicality questions.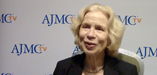 May 24, 2017 |
Cost-effectiveness thresholds can do more than just guide determinations on whether drugs have value, explained Patricia Danzon, PhD, professor at the Wharton School at the University of Pennsylvania. Using these thresholds as a requirement for reimbursement provides an incentive for research and development focused on producing new drugs that will be considered effective enough to pay for.
May 24, 2017 | Christina Mattina
In the first weeks of his tenure as FDA commissioner, Scott Gottlieb, MD, is taking action on the issue he had vowed to make his "highest initial priority:" fighting the opioid abuse epidemic and stopping the waves of overdoses across the nation.
May 24, 2017 | Mary Caffrey
The proposed cuts would come just as CMS is gearing up to launch the Diabetes Prevention Program in Medicare starting in January 2018. Diabetes accounts for $1 of every $3 spent in Medicare, and CMS has been looking for ways to slow the number of beneficiaries who develop the disease.
May 24, 2017 | Laura Joszt
The notion of letting Medicare negotiate drug prices has been around for years, but has recently gained new traction under President Donald Trump. Panelists at the ISPOR 22nd Annual International Meeting, held May 20-24 in Boston, Massachusetts, discussed the complexities of allowing Medicare to negotiate prices and whether or not it would produce meaningful savings.
May 24, 2017 | AJMC Staff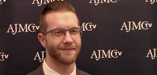 May 24, 2017 |
Measure developers have a number of challenges to consider when developing a new measure and getting it implemented, explained Matthew Pickering, PharmD, RPh, associate director of research and quality strategies at the Pharmacy Quality Alliance (PQA).
May 23, 2017 | Surabhi Dangi-Garimella, PhD
The drug is now indicated for adult and pediatric patients with unresectable or metastatic microsatellite instability-high or mismatch repair deficient solid tumors that lack suitable alternative treatments or that have progressed on treatment.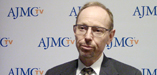 May 23, 2017 |
Thresholds can be useful to focus the conversation around the value of treatments in healthcare even if stakeholders have different views on what thresholds should be, explained Steve Pearson, MD, MSc, president of the Institute for Clinical and Economic Review.
From the Journals
Scarpati et al
The healthcare burden of opioid abuse is substantial; abusers often have complex healthcare needs and may require care beyond that which is required to treat abuse.
Frakt et al
Across many measures of Veterans Health Administration mental health care program characteristics, treatment continuity is most strongly and positively associated with patient satisfaction.  
Nam et al
This study investigates the impact of state prescription drug monitoring programs on drug overdose mortality rates for all drug categories.
Randall et al
This study utilizes a validated instrument to create case and control groups to measure the effect of the Veterans Health Administration (VHA)'s patient-centered medical home (PCMH) model on utilization patterns among veterans with posttraumatic stress disorder (PTSD).
Liu et al
This study highlights disparities in care for diabetes and hypertension for individuals with serious mental illness compared with the general Medicaid and Medicare populations.
Dangi-Garimella
An interview with Daryl Pritchard, PhD, vice president for Science Policy at the Personalized Medicine Coalition, on the FDA's drug approval process, developments in the personalized medicine field, and reimbursement models that integrate diagnostics.
Romanelli et al
This study identified populations with non-cancer chronic pain to determine which patients may be more likely to receive an opioid prescription in an outpatient setting.
Pazdur
An overview of the FDA's Oncology Center of Excellence—a collaborative approach to the clinical approval process.
Dangi-Garimella
At the The American Journal of Managed Care®'s Spring 2017 Oncology Stakeholders Summit, the discussion touched off-label communication, the evolving clinical trial design, and healthcare reform, all while ensuring care is patient-centered.