Latest News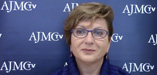 September 29, 2016 |
Research has shown that care provided through teledermatology is comparable to that delivered in face-to-face appointments, and future dermatologists are being taught to deliver care this way to improve patient access to expert dermatological care, said Nellie Konnikov, MD, professor and chief of dermatology at the Boston Department of Veterans Affairs.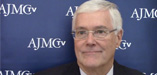 September 29, 2016 |
Focus on behavioral interventions to prevent HIV transmission has been unsuccessful but the more recent intervention of using antiretroviral drugs has more promise, said Thomas C. Quinn, MD, director of the Johns Hopkins Center for Global Health.
September 29, 2016 | Surabhi Dangi-Garimella, PhD
Researchers at the Mayo Clinic are recommending that premenopausal women with a low risk of ovarian cancer should be spared unnecessary comorbidities associated with bilateral oophorectomy.
September 29, 2016 | Mary Caffrey
The Abbott system allows physicians to gather up to 14 days' worth of glucose data without the patient having to interact with any device, or even calibrate it.
September 29, 2016 | Laura Joszt
During the plenary session on the first day of the fall meeting of the National Association of Accountable Care Organizations, CMS' Sean Cavanaugh discussed the outcomes of the Medicare ACO programs and members of 2 successful ACOs joined him on stage to provide their input.
September 29, 2016 | Surabhi Dangi-Garimella, PhD
A new study has found that after adjusting for changes in screening, there was a decrease in incidence of all grades of cervical intraepithelial neoplasia (CIN) for women 15- to 19-years old, and CIN grade 2 in women 20- to 24-years old.
September 29, 2016 | Mary Caffrey
Data show that the biggest factor affecting distribution of uninsured rates was whether a state expanded Medicaid. Even with that limitation, uninsured rates have reached historic lows. The trouble is, only about one-fourth of Americans know this, and more have moved on to issues that affect them personally, such as the cost of premiums or high deductibles.
September 29, 2016 |
A recent clinical trial found that SD-101, a new proprietary topical allantoin cream, can help treat epidermolysis bullosa. The study is a breakthrough in EB treatment and research as thus far, treatment options for this rare and painful rare connective tissue disorder are limited.
September 29, 2016 | Christina Mattina
During the most recent web-based seminar of The American Journal of Managed Care's ACO & Emerging Healthcare Delivery Coalition, experts discussed a digital test that can help primary care physicians assess patients' cognitive abilities and detect impairment sooner.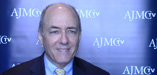 September 29, 2016 |
Personalized medicine looks at a patient's genome, but precision medicine takes more of their social and individual determinants into account, said Leonard M. Fromer, MD, FAAFP, executive medical director of the Group Practice Forum.
September 29, 2016 | AJMC Staff
What we're reading, September 29, 2016: as part of the bill to prevent a government shutdown, the Senate has finally approved Zika virus funding; electronic health record breaches skyrocketed from 2014 to 2015; and California passes "right to try" law for terminally ill patients.
September 28, 2016 | Mary Caffrey
The company's announcement notably does not use the term "artificial pancreas," although the technology is a considerably more significant advance from the 530G threshold suspend device of 2013. When the description "artificial pancreas" was attached to that product, the term was met with howls of protest from the type 1 diabetes community.
September 28, 2016 | Surabhi Dangi-Garimella, PhD
A study published in the journal Cancer has discovered that a 2012 recommendation for prostate cancer screening did not change physician behavior.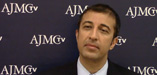 September 28, 2016 |
Mohs surgery is generally the gold standard for rare and more aggressive tumors because of the way the surgeon can ensure the roots of the tumor are gone and because the technique keeps the hole small, said Ally-Khan B. Somani, MD, PhD, at the 25th European Academy of Dermatology and Venereology Congress.
From the Journals
Askin and Margolius
The authors propose statewide programs that would expand the Prescription Drug Monitoring Program for all medications—not just opiates—in order to reduce outpatient medication errors.
Caffrey
Second of 2 parts: Coverage of the first half of the session appeared in the May issue of Evidence-Based Diabetes Management.1
Smith
Second of 2 Parts: See Part 1, in Evidence-Based Diabetes Management, coverage of Patient-Centered Diabetes Care 2016.
Patterson
This study conducted a cost-benefit analysis of appointment-based medication synchronization for improving adherence in patients on chronic medications for hypertension, hyperlipidemia, and diabetes.
Smith
For some patients newly diagnosed with type 2 diabetes, skipping metformin monotherapy and going straight to fixed-dose combinations with a DPP-4 inhibitor or an SGLT2 inhibitor makes sense, evidence shows.
Hurley et al
Compared with Japan, the United States has substantially less geographic variation in surgical outcomes, but it has higher variation in cost.
Smith
Two competing insulin / GLP-1 combinations, one from Sanofi and the other from Novo Nordisk, are under review at FDA.
Erhun et al
Outpatient surgeries in the United States account for roughly 7% of annual healthcare expenditures. To exploit substantial opportunities to improve the value of outpatient surgical care, the authors composed an evidence-based care delivery composite for national discussion and pilot testing.
Navathe
This article details strategies based on principles from psychology and economics that health systems may use to align with physicians.