Latest News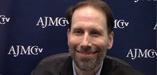 December 9, 2016 |
Programs that care for complex patients lack a sustainable source of funding that provides structural flexibility, according to Jeffrey Brenner, MD, executive director of the Camden Coalition of Healthcare Providers. He also mentioned that there had been no gatherings solely dedicated to caring for the most complex patients until The National Center for Complex Health and Social Needs' Putting Care at the Center conference.
December 9, 2016 | Mary Caffrey
The report confirms what CMS made clear in the final rule for the Medicare Access and CHIP Reauthorization Act: many small and rural providers were not ready for a shift away from fee-for-service.
December 9, 2016 | Christina Mattina
The CDC's National Center for Health Statistics released a report with new data on the 2015 US mortality rates. Here are 5 findings to take away from the report.
December 9, 2016 | Surabhi Dangi-Garimella, PhD
The CDC's Morbidity and Mortality Weekly Report recommends that Medicaid expansion states should direct more attention to smoking cessation programs to improve access and raise awareness about these programs among beneficiaries and providers.
December 9, 2016 | Mary Caffrey
Retaining seniors in the Diabetes Prevention Program will be important for community groups offering it through Medicare, because the proposal calls for payment to be based on performance.
December 9, 2016 | AJMC Staff
Coverage of our peer-reviewed research in the healthcare and mainstream press.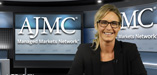 December 9, 2016 |
This week, the top stories in managed care included poll results that show growing numbers of Republicans want the Affordable Care Act scaled back instead of repealed, Jardiance received a new indication for patients with type 2 diabetes, and CareMore reported care coordination gaps for seniors.
December 9, 2016 | AJMC Staff
What we're reading, December 9, 2016: insurers haven't taken advantage of 2011 Georgia law allowing interstate policy sales; 6 former executives of Insys Therapeutics arrested for fraudulently boosting sales of their fentanyl drug; with a month left in the year, 2016 has already seen decade-high mumps outbreaks.
December 9, 2016 | Laura Joszt
Creating effective interventions to care for complex populations and making them available is only half the battle. That was the lesson gleaned from a workshop session at The National Center for Complex Health and Social Needs' Putting Care at the Center conference, held December 7-9 in Philadelphia, Pennsylvania.
December 9, 2016 | Laura Joszt
During the first plenary session of Putting Care at the Center, the inaugural conference of The National Center for Complex Health and Social Needs, panelists discussed building new models to care for high-need, high-cost patients.
December 8, 2016 | Mary Caffrey
While Frieden reported progress in areas like reducing cigarette smoking, the challenge of reducing obesity remains stubborn.
December 8, 2016 | Christina Mattina
At the 2016 San Antonio Breast Cancer Symposium, researchers announced the creation of a model to identify patients with triple negative breast cancer who are most likely to respond to chemotherapy.
December 8, 2016 | Christina Mattina
The American Hospital Association and the Federation of American Hospitals sent a joint letter to President-elect Donald Trump and Vice President-elect Mike Pence highlighting the potentially devastating effects a repeal of the Affordable Care Act (ACA) could have on community hospitals.
December 8, 2016 | Mary Caffrey
The report finds that if the Affordable Care Act is repealed, many who stand to lose are low-income parents who gained coverage under reforms that extended healthcare to families and raised eligibility to 138% of the federal poverty level.
From the Journals
Fratkin and Franey
By using telemedicine and relocating the center of care to where a person lives, we have an opportunity to address more unmet demand for palliative care, while giving more control to the seriously ill to meet their stated needs.
Mulvihill
This article examines the integration of palliative care in a community cancer center—an example of how one program integrated palliative care.
Alvarnas
These are uncertain times in healthcare and the anxiety levels of stakeholders remain high as everyone waits to see how the appointments and policy changes within the new administration will impact healthcare in the United States in the near future.
Holmgren et al
A national assessment of hospital engagement in key domains of interoperability, characteristics associated with engagement in interoperability, and the relationship between interoperability and provider access to clinical data.
Harle et al
Integrating patient-reported outcomes in an electronic health record had no effect on patient or primary care provider satisfaction with chronic noncancer pain care.
Mesiano et al
A payer–provider, patient registry to identify individuals with serious mental illness and chronic physical health conditions for utilization in behavioral health homes is described.
Chan et al
It is unclear which barriers cause the greatest threats to the successful implementation of an electronic health record (EHR). This paper prioritizes the potential threats to EHR adoption using a novel analytic strategy: item response theory.
Miller et al
Telehealth platforms will promote increased competition in the marketplace for medical care delivery, benefiting both consumers and clinicians.
Philipson
Vaccination of children born in the United States in 2009 will save 1.2 million quality-adjusted life-years, generating $184 billion in social value net of vaccination costs.