Latest News
September 23, 2017 | Christina Mattina
When immune-related adverse events arise from nivolumab, it may indicate that the therapy is having greater efficacy against non–small-cell lung cancer (NSCLC), as a new study demonstrates a link between these events and improved survival outcomes.
September 23, 2017 | Alison Rodriguez
Greater levels of physical activity are associated with a decreased risk of mortality and cardiovascular disease events in low-, middle-, and high-income countries.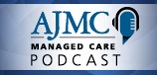 September 23, 2017 |
Every week, The American Journal of Managed Care® recaps the top managed care news of the week, and you can now listen to it on our podcast, Managed Care Cast.
September 22, 2017 | Surabhi Dangi-Garimella, PhD
A new paper in JCO Precision Oncology evaluated the impact of the support provided by a decision support team on clinical decision making and trial enrollment.
September 22, 2017 | Christina Mattina
Patients using secure online messaging to communicate with their healthcare providers about their type 2 diabetes (T2D) demonstrated improved clinical outcomes, according to a new study.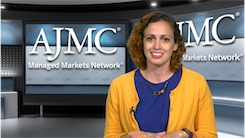 September 22, 2017 |
This week, the top managed care stories included a new direction for the Center for Medicare and Medicaid Innovation; a bipartisan group of governors spoke out against the latest effort to repeal the Affordable Care Act; and the World Health Organization warned that antibiotics currently being developed were not enough to fight antibiotic-resistant infections.
September 22, 2017 | Christina Mattina
The legislation known as Graham-Cassidy represents the last chance to repeal the Affordable Care Act. Here are 5 components that make it different from other proposed repeal bills.
September 22, 2017 | Mary Caffrey
In their letter, the directors said the bill would result in "the largest intergovernmental transfer of financial risk from the federal government to the states in our country's history."
September 22, 2017 | AJMC Staff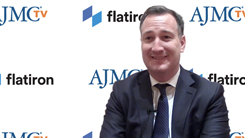 September 22, 2017 |
While the ongoing healthcare debate in Congress creating a lot of uncertainty among the healthcare industry, there are areas of certainty and optimism, said Dan Todd, JD, principal at Todd Strategy.
September 22, 2017 | AJMC Staff
Coverage of our peer-reviewed research in the healthcare and mainstream press.
September 21, 2017 | Mary Caffrey
More work is needed to understand the connections between premature births and birth defects, researchers said.
September 21, 2017 | Mary Caffrey
Authors of the study say the technology exists to screen seniors with type 2 diabetes and identify those at risk of a fracture.
September 21, 2017 | Alison Rodriguez
Occupations related to potential noxious airborne agents are related to an increased risk of rheumatoid arthritis (RA), according to recent research.
From the Journals
Caffrey
The growing importance of quality ratings will put pressure on hospitals to meet ADA standards for insulin therapy without added manpower.
Caffrey
Without digital health providers, Medicare's Diabetes Prevention Program could have a hard time reaching seniors in rural areas, where rates of the disease are approximately 17% higher, one leading provider argued recently.
Smith
UnitedHealthcare has not released numbers on how many patients are affected by its exclusivity deal with Medtronic. While the initial press stories criticizing the transaction have died down, a JDRF initiative calls on insurers to preserve patient choice.
Caffrey
The latest version of the free app offers patients a simple color-coding system to track their blood sugar status, as well as an easy way to share data with their physicians and perhaps their health plan.
Smith
An experienced market watcher who has diabetes predicts the key to success will come down to one factor: ease of use.
Caffrey
A multi-layered partnership with the American Association of Diabetes Educators is just one of the strategic steps in the past year for WellDoc, which offers a suite of digital diabetes products, including one with an insulin bolus calculator.
Caffrey
The chief medical officer of Omada Health discusses a transition from one of the world's largest pharmaceutical companies to a digital health provider, and from treating chronic disease to preventing it.
Gillen et al
The authors examined the effect of narrow network plan selection on beneficiaries' outpatient visits and outpatient out-of-pocket expenditures in the 2014 nongroup health insurance market.
Cascino et al
New statin prescriptions at the Veterans Health Administration were reviewed using a cross-sectional study design. Statins were frequently prescribed outside of guideline recommendations.