Latest News
January 23, 2017 | Mary Caffrey
The study found giving patients a doctor who speaks their language caused Latino patients to ask more questions and report better communication with the physician.
January 23, 2017 | Surabhi Dangi-Garimella, PhD
While one study identified novel mutations and gene amplifications, the other found a wider gap in racial disparity with respect to mortality rates.
January 23, 2017 | Mary Caffrey
The Obama administration set in motion a process that called for Medicare to pay for the Diabetes Prevention Program starting January 1, 2018.
January 23, 2017 | Laura Joszt
The US District Court for the District of Columbia has blocked the Aetna-Humana merger on the grounds it is anticompetitive.
January 23, 2017 | Surabhi Dangi-Garimella, PhD
The current chair of the Federal Trade Commission will like to make a decision on the proposed merger of Walgreens and Rite Aid pharmacies before she leaves office—but the fate of the merger remains unclear.
January 23, 2017 | Christina Mattina
A study published last October indicated that hospitalist groups with a higher ratio of physician assistants to physicians achieved the same outcomes at lower cost in a community hospital setting. Lead author Timothy Capstack, MD, explained to The American Journal of Managed Care® how these hospitalist models can benefit patients in a variety of healthcare settings.
January 23, 2017 | AJMC Staff
What we're reading, January 23, 2017: it is currently unclear what the impact President Donald Trump's executive order will have on the Affordable Care Act; New York requires that insurers cover birth control and abortions; and hospitals reexamine guidelines for opioid prescribing.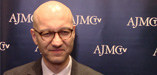 January 23, 2017 |
The Information Exchange and Data Transformation initiative at the FDA uses oncology data from not only clinical trials but also electronic health records and biosensors. This patient-centered approach brings research to the real world, as many oncology patients are excluded from clinical trials, said Sean Khozin, MD, MPH, senior medical officer at the FDA.
January 22, 2017 |
There is a new administration in the White House and the top priority is repealing the Affordable Care Act; however, a replacement plan still has not been presented. We break down the latest report from the Congressional Budget Office regarding the impact of a repeal with no replace.
January 22, 2017 | Laura Joszt
With the Affordable Care Act poised to become repealed, or at least changed, researchers sought to understand the health and healthcare utilization of people at risk to lose their insurance.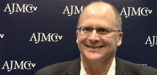 January 22, 2017 |
Underinsurance, which occurs when people have insurance but aren't covered for services they need, is a serious problem in the US, according to A. Mark Fendrick, MD, director of the Center for Value-Based Insurance Design at the University of Michigan. He proposed some strategies to alleviate this phenomenon, like smarter deductibles and revised Internal Revenue Service (IRS) rules.
January 21, 2017 | Christina Mattina
Rates of food insecurity remain high in American Indian communities, and a recent study indicates that inadequate food quality and quantity may put these populations at higher risk of diabetes, obesity, and hypertension.
January 21, 2017 | Laura Joszt
Despite being up to 15 times more likely to be HIV positive, people with bipolar disorder, schizophrenia, and major depression with psychosis aren't much more likely than the general population to be tested for the virus.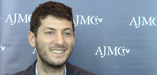 January 21, 2017 |
The state of current software systems, primarily electronic medical records, is a significant barrier to implementing successful health IT tools, said Jonathan Hirsch, founder and president of Syapse. He also explained some of the solutions developed by Syapse to address these challenges, like improving the software's integration capabilities and making it more usable for providers.
From the Journals
Surabhi Dangi-Garimella, PhD
Disease status, MUD/MRD donor, myeloablative conditioning regimen, GVHD prophylaxis other than tacrolimus/sirolimus, and Medicare and/or Medicaid as payer are significant predictors for cost of care in patient with acute leukemia who undergo allogenic hematopoietic cell transplant (AHCT).
Christina Mattina
Patients diagnosed with diffuse large B-cell lymphoma (DLBCL) who relapsed following first-line treatment had higher rates of healthcare utilization and greater costs than the patients who had not relapsed.
Surabhi Dangi-Garimella, PhD
Initiated by the American Board of Internal Medicine, Choosing Wisely® is a campaign that has seen participation by a number of different national medical organizations to promote conversations between clinicians and patients to ensure adequate, evidence-based care.
Surabhi Dangi-Garimella, PhD
At the 2016 annual meeting, the American Society of Hematology introduced the "Choosing Wisely Champions" to recognize the efforts of practitioners who are working to eliminate costly and potentially harmful overuse of tests and procedures.
Surabhi Dangi-Garimella, PhD
During the ASH Practice Partnership lunch, Joseph Alvarnas, MD, from the City of Hope, and editor-in-chief of Evidence-Based Oncology™ moderated a panel discussion on the impact of including nurse practitioners, physician assistants, and clinical nurse specialists into hematology care.
Surabhi Dangi-Garimella, PhD
The Special Symposium on Quality looked at how health information technology (IT) can be utilized to improve healthcare quality, enhance patient–provider shared decision making, and facilitate efforts in quality research.
Surabhi Dangi-Garimella, PhD
A joint session hosted by the American Society of Hematology and the European Hematology Association provided an update on the clinical progress with pluripotent stem cells.
Surabhi Dangi-Garimella, PhD
Despite the complexities associated with treating older patients diagnosed with chronic lymphocytic leukemia (CLL) and small lymphocytic lymphoma (SLL), patients in the RESONATE-2 trial continue to present a favorable response to single-agent ibrutinib at a follow-up of 29 months.
Christina Mattina
The results showed that obinutuzumab-based immunochemotherapy and maintenance improved progression-free survival in treatment-naïve patients with follicular lymphoma.