Latest News
June 25, 2016 | Jackie Syrop
Despite recommendations and the passage of legislation, there is little evidence that the quality of behavioral health has improved significantly over the last 10 years in the United States.
June 25, 2016 | Jackie Syrop
Prescription drug spending between 2014 and 2015 increased at a much higher rate among health exchange plans compared with commercial plans, Medicare, and Medicaid plans. Express Scripts highlighted 3 select trends that are having the biggest impact on plans.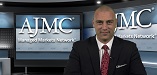 June 25, 2016 |
This week in managed care, the top stories included House Republicans' new plan to repeal and replace the Affordable Care Act, new funding from HHS to help small practices follow the Medicare Access and CHIP Reauthorization Act, and the Supreme Court rules on a patent lawsuit that impacts pharmaceutical companies.
June 24, 2016 | Mary Caffrey
For African Americans in poor Mississippi counties, having diabetes and kidney disease in combination lead to cardiovascular death rates that were on par with underdeveloped nations.
June 24, 2016 | Jackie Syrop
Although physiologic vital signs tell healthcare providers a great deal about their patients' health status, providers need, but don't have ready access to, information about their patients' neighborhoods.
June 24, 2016 | Mary Caffrey
This week's takedown shows that the fraud prevention and enforcement efforts that began nearly a decade ago are bearing fruit, including the change to predictive modeling to spot suspicious billing in Medicare.
June 24, 2016 | Surabhi Dangi-Garimella, PhD
Exposure of patients to the dangers of certain diagnostic equipment can have unwanted long-term effects, which healthcare providers may be underestimating, according to research conducted at the University of Saskatchewan.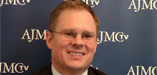 June 24, 2016 |
Bringing up palliative care is inherently difficult for providers, because it means bringing up death and dying, said Toby C. Campbell, MD, MSCI, associate professor of medicine, hematology-oncology at the University of Wisconsin School of Medicine and Public Health.
June 24, 2016 | AJMC Staff
What we're reading, June 24, 2016: Britain's decision to leave the European Union will impact drug regulation; Supreme Court decision derails California proposal to allow illegal immigrants to buy health insurance; and lawmakers look to reduce exclusivity period for biologics.
June 23, 2016 | Laura Joszt
HHS and the Department of Justice announced a nationwide sweep led by the Medicare Fraud Strike Force resulting in charges against 301 individuals for their alleged participation in healthcare fraud schemes involving $900 million in false billings.
June 23, 2016 | Mary Caffrey
An appellate panel found that a group of hospitals could not have information that Horizon withheld during discovery in 2 breach of contract suits related to its OMNIA tiered health plan. An attorney for 1 group of those hospitals said it will appeal because consumers and providers need to know how the tiered health network was created.
June 23, 2016 | Surabhi Dangi-Garimella, PhD
A report developed by Avalere Health, based on a survey that the company conducted among health plans in 2015, states that a majority of health plans want to sign outcomes-based contracts with biopharmaceutical companies, especially for oncology and hepatitis C drugs.
June 23, 2016 | Surabhi Dangi-Garimella, PhD
A new study in the New England Journal of Medicine has established that, at least in the case of lymphoma, a positron emission tomography (PET) scan can spare the patients serious side effects of chemotherapy.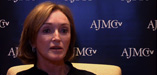 June 23, 2016 |
According to Marilyn Tavenner, president and CEO of America's Health Insurance Plans, consumer and provider education plays a large role in the healthcare system's transition to alternative payment-models and value-based care. Affordability is the operative word, for which Tavenner expects to be insurers biggest challenge in the coming future.
From the Journals
Dangi-Garimella
At the annual meeting of The Community Oncology Alliance, oncologists sat through a crash course on biosimilars that was rendered by experts from the pharmaceutical industry.
Dangi-Garimella
At The Community Oncology Conference: Innovation in Cancer Care, oncologists discussed how their practices are coping with the transition toward quality- and value-based reimbursement.
Mehlman
Spurred by the migration to new payment methodologies and a rapidly evolving competitive landscape, many managed care companies have launched venture and innovation programs. This article provides a high-level evaluation of the universe of model options accessible to payers who are interested in such programs.
Joszt
Coverage from the 2016 Spring Live Meeting of the ACO & Emerging Healthcare Delivery Coalition on April 28-29, 2016, in Scottsdale, Arizona.
Gross et al
For 2 successive years, the Hackensack Alliance Accountable Care Organization achieved cost savings and maintained quality by using physicians with patient-centered medical homes and nurse care coordinators focused on high-risk patients.
Kash et al
This study presents practice relevant information and actionable results that can help to operationalize evidence-based patient-centered medical home models in pediatric clinics.
Mendez et al
A new nursing-driven diabetes education process established within a patient-centered primary care model significantly improved diabetes control for veterans at the Albany Stratton VA Medical Center.
Bozorghadad et al
This study demonstrates that the implementation of a discharge navigation program led to earlier writing of discharge orders and patient release from the hospital.
Encinosa et al
Marketplace consumers desire more health plan measures on how well plans support long-term patient–physician relationships. Consumers are skeptical of measures about rewarding providers for high quality.