AJMCtv Panel Discussions provide a group of national experts to discuss topics relevant to managed care in a roundtable teleconference format. Our mission is to generate discussion and perspectives among thought-leaders on current issues, which will be of great educational benefit to our managed care audience.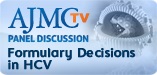 The approval of Sovaldi (sofosbuvir) in December 2013 to treat hepatitis C revolutionized the treatment landscape for the condition. While cost debates followed—with widespread criticism of the 12-week $84,000 regimen of Sovaldi—Medicare and some private payers came up with a plan to ration treatment to the more advanced-stage patients. As Sovaldi sales reached $2.8 billion in the third quarter of 2014, Gilead announced the launch of Harvoni, a combination of sofosbuvir with ledipasvir, priced at $94,500 for 12 weeks. And then at year end in December, Abbvie announced the FDA approval of its regimen, Viekira Pak. As formulary exclusivity deals have begun for these molecules, The American Journal of Managed Care convened an expert panel to discuss formulary decisions by pharmacy benefit managers and their influence on rational drug use.
The panel included Ed Cohen, PharmD, FAPhA, Senior Clinical Director, Walgreens; Matthew D. Harman, PharmD, MPH, Director, Clinical Pharmacy Strategies, Employers Health; Keith Hoffman, Phd, VP, Scientific Affairs, Adverse Events; and Steven Miller, MD, MBA, Senior Vice President and Chief Medical Officer at Express Scripts.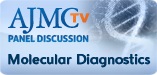 Precision medicine has touched every aspect of healthcare today, and, evident from President Obama's State of the Union speech for 2015, is also on the federal government's radar, with plans to increase funding for basic research by the NIH and regulation by the FDA. However, while diagnostic tests play a critical role as they guide physician decision-making, particularly in oncology, by generating data that are expected to improve patient outcomes, questions remain on the clinical utility of some of these tests as well as the validity of laboratory-developed tests or LDTs. While next-generation sequencing is on the horizon for the FDA's regulatory perview, assessing the validity and utility of existing FDA-approved tests and LDTs and who pays for the tests are important questions that need to be addressed.
The American Journal of Managed Care invited an expert panel to gain a better understanding of the current status of these issues that have plagued the healthcare world for a while. Led by the managing editor of AJMC's Evidence-Based series, Surabhi Dangi-Garimella, PhD, participants in the discussion included 2 payers and 2 providers:
Francisco J. Esteva, MD, PhD, professor of medicine, director of breast medical oncology, and associate director of clinical investigation, Laura and Isaac Perlmutter Cancer Center, NYU Langone Medical Center; Daniel F. Hayes, MD, division of Hematology/Oncology, department of Internal Medicine, University of Michigan Medical School; John L. Fox, MD, MHA, associate vice president, medical affairs, Priority Health; and Bryan Loy, MD, MBA, vice president oncology, laboratory and personalized medicine, Humana.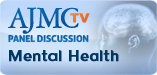 According to the American Psychological Association, 25% of Americans have inadequate access to mental health (MH) services, and 44% don't have, or are unaware of, access to care. In the past 2 years, 10 states have decreased funding for mental health treatment. The statistics continue to boggle the mind-about 10% of American adults have a mood disorder, while 18% suffer from an anxiety disorder. A study by the Kaiser Family Foundation identified 2.7 million uninsured Americans suffer serious mental illness. Although the ACA mandates preventive services and treatment for mental illness in insurance policies sold on federal health exchanges and for those on Medicaid, the law has loopholes. While lack of adequate care for adults with mental illness could impact their comorbidities, adolescents with mental health conditions face an added complication emerging from peer pressure. AJMC invited the following distinguished panel of experts: Stuart L. Lustig, MD, MPH, lead medical director, Child & Adolescent Care, Cigna Behavioral Health; Paul Gionfriddo, president and CEO, Mental Health America; and Wayne Katon, MD, director of the Division of Health Services and Epidemiology, and vice chair of the Department of Psychiatry and Behavioral Sciences, University of Washington Medical School. The panelists discussed a range of issues from the importance of early diagnosis; tools to measure mental health; role of the family, school systems, and primary care physicians; as well as adherence and cost of care.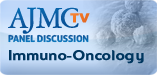 Immunotherapy in oncology has had a broad reach. Constraints on the checkpoint inhibitor molecules-PD1, PD-L1, and CTLA-4-have generated promising outcomes in various cancers. Following the FDA approval of ipilimumab (CTLA-4 inhibitor) in 2011 for melanoma, pembrolizumab (PD-1 inhibitor) was recently approved for treating advanced melanoma. While clinical trials are ongoing to evaluate the drugs for alternate indications, concerns about the absence of an appropriate biomarker to select the target population and to monitor response, exist. Other immunotherapies, such as oncolytic viruses are promising, but are associated with their own challenges. And then there's the reimbursement issue. The American Journal of Managed Care invited an expert panel to gain a better understanding of the current status of the various immunotherapies in oncology. Led by the managing editor of AJMC's Evidence-Based series, Surabhi Dangi-Garimella, PhD, the discussion saw participation by Michael Kolodziej, MD, medical oncologist and national medical director for oncology solutions for Aetna; Kimberly Shafer-Weaver, PhD, director of immunology, oncology, and metabolic disease at Health Analytics; and Jianda Yuan, MD, PhD, assistant lab member, Ludwig Center for Cancer Immunotherapy, Memorial Sloan-Kettering Cancer Center.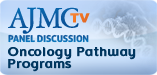 As healthcare providers implement clinical pathway programs, they will face a variety of challenges and opportunities - especially when it comes to measuring patients' adherence.Seema Sonnad, PhD, associate editor for The American Journal of Managed Care, and director of Health Services Research at The Value Institute at Christiana Care Health System, leads a panel discussion that focuses on clinical pathway adherence. She is joined by panelists Jennifer Malin, MD, PhD, medical director, Oncology for Care Management, WellPoint, Chadi Nabhan, MD, FACP, associate professor of medicine, section of hematology and oncology, medical director, clinical outpatient cancer center, the University of Chicago, Dr. I.W. Tischler, national medical director, oncology, Cigna, and Peter Paul Yu, MD, FASCO, 2014-2015 ASCO president, medical oncologist and hematologist, director of cancer research at Palo Alto Medical Foundation.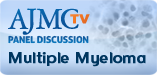 Therapeutic advances in the past decade, including various combinations of bortezomib, thalidomide, revlimid, pomalidomide, and carfilzomib, have extended average survival for multiple myeloma patients from 3 to 8 years. Now, with the first monoclonal antibodies to treat the disease on the horizon, new questions have emerged along with the prospect of even longer survival. How will physicians determine which drug is best for which patient, and when? What are the ethical challenges of identifying persons who will likely develop myeloma, but for whom treatment is not indicated? And will payers balk at paying for repeat uses of therapies that have failed? The panel discussed by the Multiple Myeloma Research Foundation (MMRF) to share patients' genetic data from different treatment settings, so clinicians will be able to match treatments to the variations of myeloma. Michael Chernew, co-editor-in-chief of The American Journal of Managed Care, leads a discussion with Shaji K. Kumar, MD, professor of medicine, Division of Hematology and Blood and Marrow Transplantation, Mayo Clinic; Jack Goldberg, MD, clinical professor of medicine and Chief, Division of Hematology and Medical Oncology, Penn Presbyterian Medical Center; Gene Reeder, Rph, PhD, director, Managed Care Networks, Xcenda; and Anne Quinn Young, MPH, vice president, Development and Strategic Partnerships, MMRF.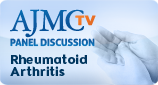 Two leading academic rheumatologists told A. Mark Fendrick, MD, co-editor-in-chief of The American Journal of Managed Care, that an accurate early diagnosis of rheumatoid arthritis (RA) is key to getting the patient started on disease modifying therapy. The goal is remission of the disease, not just managing symptoms. James O'Dell, professor of internal medicine, division of rheumatology, University of Nebraska College of Medicine, said if therapeutic principles are followed, more than 50 percent of RA patients should be able to achieve remission. He and Eric Ruderman, MD, professor of medicine, rheumatology, at the Feinberg School of Medicine at Northwestern University agreed that therapy starts with methotrexate, and that if other drugs such as biologics are later added, evidence shows that those therapies typically work best in combination with methotrexate.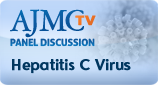 In an expert panel discussion, moderated by Mark Fendrick MD, co-editor-in-chief of The AJMC, panelists analyze the implications of the US Preventive Services Task Force recommendations on screening baby boomers for the Hepatitis C virus (HCV). The panel members, who included Dr Nezam H. Afdhal, associate professor of medicine, Harvard School of Medicine and chief of hepatology director of liver center, Beth Israel Deaconess Medical Center, Dr Steven Miller, senior vice President and chief medical officer at Express Scripts, and Dr David Winston, director, gastroenterology and hepatology, CIGNA, discuss the current and new therapies for HCV, along with the clinical and economic outcome of the Affordable Care Act mandate for coverage of USPSTF recommendations by health plans.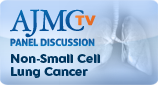 A panel of health leaders examine treatment strategies, including the new and emerging agents, used to manage patients with non-small cell lung cancer (NSCLC). This discussion includes an overview of NSCLC treatments, molecular target therapies including next generation agents, and the future trends that will influence NSCLC management. Moderated by Michael Chernew, PhD, Harvard University, and co-editor-in-chief of The American Journal of Managed Care, the panel includes Corey J. Langer MD, FACP, Professor of Medicine, Abramson Cancer Center, University of Pennsylvania, David J. Sugarbaker, MD, Chief, Division of Thoracic Surgery, Brigham and Women's Hospital, and, Dr. Steven R. Peskin, MD, Senior Medical Director/Pilot Lead at Horizon Healthcare Innovations, Horizon BCBSNJ.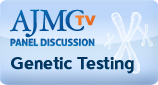 Jan Berger MD, MJ, president & CEO, Health Intelligence Partners, editor-in-chief, The American Journal of Pharmacy Benefits, served as the moderator for this expert panel discussion on genetic testing in oncology. The panelists included, Otis Brawley, MD, chief medical officer, American Cancer Society, David H. Finley, MD, FACS, national medical officer, Enterprise Affordability and Policy, Cigna Healthcare, Joy Larsen-Haidle, MS, genetic counselor, Hubert H. Humphrey Cancer Center, Ellen T. Matloff, MS, research scientist, Department of Genetics, director, Cancer Genetic Counseling, Yale Cancer Center and Rebecca Nagy, MS, genetic counselor, president, National Society of Genetic Counselors.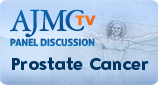 This expert panel discussion, moderated by co-editor-in-chief of The American Journal of Managed Care, Dr Mark Fendrick, examined agents used in the treatment of prostate cancer including new immunotherapy agents. Panelists also discussed the role of personalized medicine in prostate cancer. Panelists include Drs David Crawford, Head, Section of Urologic Oncology Professor of Urologic and Radiation Oncology, University of Colorado at Denver University of Colorado Hospital, Daniel George, Director, Prostate Clinic, Genitourinary Oncology, Duke Cancer Institute, and Neal D. Shore, Medical Director of the Carolina Urologic Research Center, Myrtle Beach, South Carolina.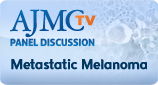 This panel discussion will look into new agents under review for the treatment of melanoma. Drugs currently approved by the US Food and Drug Administration for treatment of melanoma include aldesleukin, dabrafenib, dacarbazine, ipilimumab, trametinib, and vemurafenib. Today, we will examine the use and cost implications of new treatment therapies in development.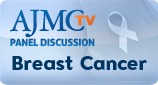 In a discussion moderated by AJMC Co-Editor-in-Chief, Michael E. Chernew, PhD, Drs. Lee N. Newcomer, UnitedHealthcare, and Sandra M. Swain, Washington Cancer Institute, Medstar Washington Hospital Center, address the use of combination therapy in the treatment for HER2 positive metastatic breast cancer.