Latest News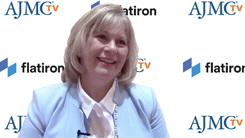 September 21, 2017 |
As the healthcare industry moves more toward value-based payments, practices have a real need for data that is usable and can help them succeed in new payment models, Kim Woofter, executive vice president of strategic alliances and practice innovation at the Advanced Centers for Cancer Care, explained at OncoCloud '17, held by Flatiron Health September 16-17 in Las Vegas, Nevada.
September 21, 2017 | AJMC Staff
September 21, 2017 | Alison Rodriguez
A new international team of stakeholders is being convened to explore the effectiveness of gene therapies in hemophilia treatment.
September 20, 2017 | Christina Mattina
A new review article published in the New England Journal of Medicine explores the recent developments in radiotherapy that have improved survival and quality of life for patients with cancer.
September 20, 2017 | Surabhi Dangi-Garimella, PhD
Physicians across different institutes who have been involved in clinical trials of chimeric antigen receptor (CAR) T cells in B-cell lymphomas have developed a guideline for monitoring and managing the symptoms associated with this treatment.
September 20, 2017 | Laura Joszt
CMS has issued an informal request for information seeking input on a new direction promoting patient-centered care and market-driven reforms for the CMS Innovation Center.
September 20, 2017 | Christina Mattina
Federally qualified health centers face significant financial and competitive pressures, but executives reported in a recent survey that they have identified areas for improvement and are planning a path to success.
September 20, 2017 | Mary Caffrey
Truck drivers were identified in a Gallup survey as the profession most at risk for type 2 diabetes.
September 20, 2017 | Christina Mattina
As more deadly pathogens develop resistance to antibiotics, a new World Health Organization (WHO) report warns that the current clinical pipeline of antibiotics in development is insufficient to combat the threat.
September 20, 2017 | Alison Rodriguez
People age 50 and older should now receive the shingles vaccine, according to a new recommendation by the American Academy of Ophthalmology and the American Dermatological Association, which lowers the recommended age by 10 years.
September 20, 2017 | AJMC Staff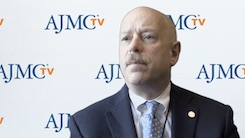 September 20, 2017 |
Leslie Citrome, MD, MPH, of New York Medical College, discusses payer coverage of atypical antipsychotics with fewer metabolic side effects.
September 19, 2017 | Surabhi Dangi-Garimella, PhD
Robert Dubois, MD, PhD, chief science officer of the National Pharmaceutical Council (NPC), has advised the Department of Veterans Affairs (VA) to be cautious when using the information provided by the Institute for Clinical and Economic Review (ICER)'s drug assessment reports to inform formulary decisions.
September 19, 2017 | Christina Mattina
A new commentary suggests that interventions to promote physical activity in survivors of cancer should be delivered at home and guided by oncologists.
From the Journals
Gillen et al
The authors examined the effect of narrow network plan selection on beneficiaries' outpatient visits and outpatient out-of-pocket expenditures in the 2014 nongroup health insurance market.
Cascino et al
New statin prescriptions at the Veterans Health Administration were reviewed using a cross-sectional study design. Statins were frequently prescribed outside of guideline recommendations.
Johnson et al
An evaluation of the use of predictive modeling for primary care resource allocation demonstrated reduced spending and improved quality and patient experience for publicly insured adults.
Jung et al
This study examined the early impacts of closing the donut hole in Medicare Part D.
Gernant et al
To promote future partnerships among colleges of pharmacy and accountable care organizations, this article describes several initial challenges to partnership formation, including those related to agenda setting and resource utilization.
Gilbert et al
Postacute care partners are required for successful patient transitions. Collaboration among multidisciplinary teams and community resources is critical for discharge planning and partnership alignment.
Liu et al
Racial and ethnic differences in hip fracture incidence and mortality outcome were observed within a diverse population of older men, with lower rates of both among Asians.
Howard and Trish
Provider-owned insurers have the potential to reduce costs, but face challenges building competitive provider networks.
Mehlman
Nearly 20 years after the publication of the essay "To Err is Human," we may just be approaching the paradigm shift that the authors anticipated the article would bring about.