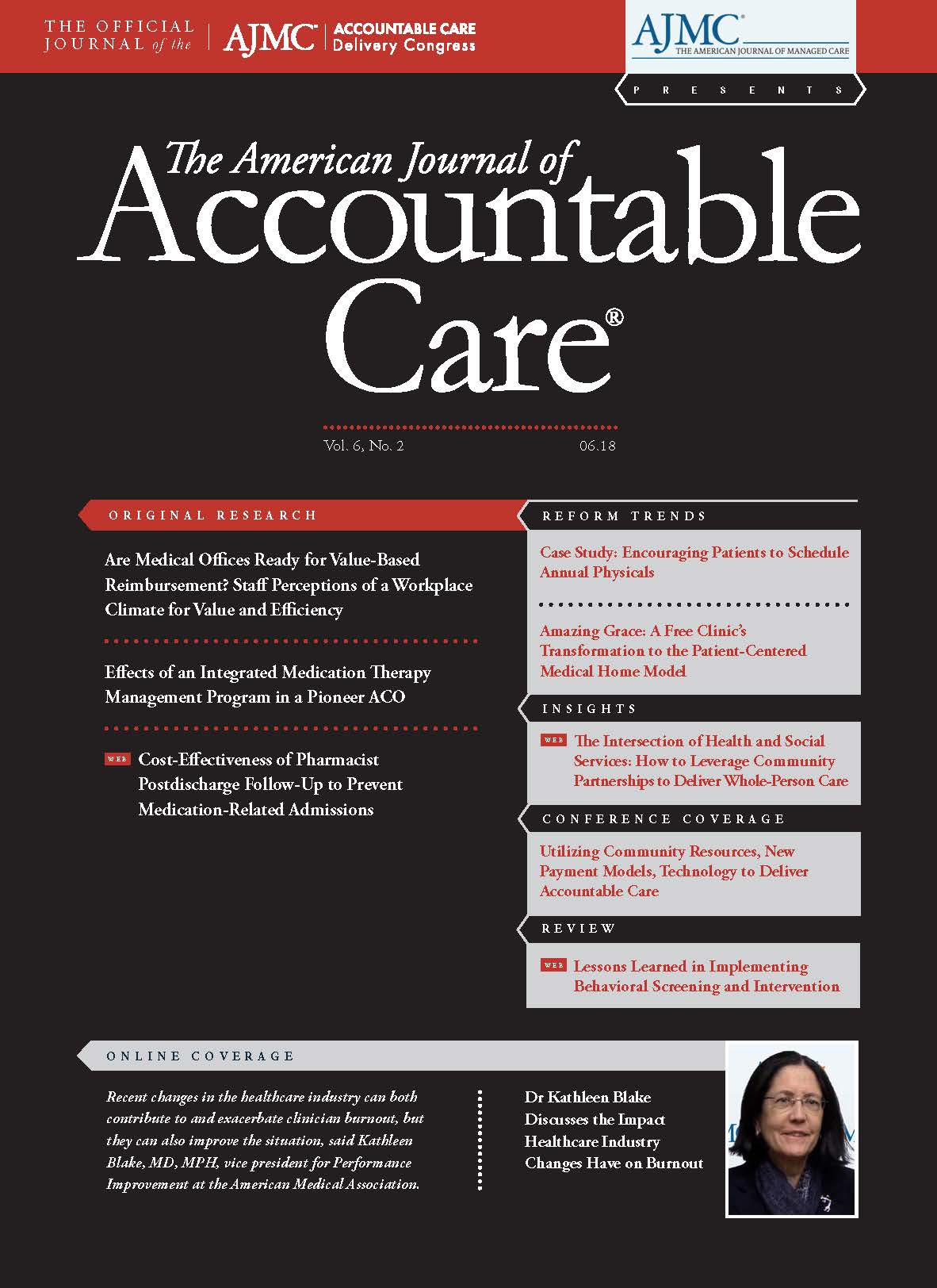 The American Journal of Accountable Care
The American Journal of Accountable Care
Submission of Manuscripts
The editors are pleased to consider manuscripts on a wide range of topics related to the Journal's mission.

Submissions generally fall into one of the following content categories. Due to space limitations in the printed journal, we must enforce strict limits on the overall length of articles.

Categories:
Original Research: <3000 words (excluding abstract, references, tables, etc) and contain no more than 5 graphic elements. Supplemental data (extra tables, figures, or appendices) will be made available at www.ajmc.com at the time of publication.
Review Articles: <1500 words, should present a thorough synthesis of the literature and offer new insights and/or recommendations on how to improve the standard of care.
Insights: <1500-word opinion pieces, usually solicited from recognized thought leaders that discuss pertinent and sometimes controversial issues in healthcare.
Reform Trends: <2000 words, should provide descriptive data or case analysis of current trends in the healthcare system. These reports should contain no more than 2 graphic elements.
Editorials: <1000 words, are solicited to accompany key articles and either extend or offer opposing perspectives on a specific subject.
Letters: <500 words, are published as space allows and should contain no more than 1 table or figure, and cite no more than 6 references.