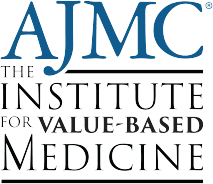 Value-Based Medicine News
September 12, 2019
To date, most alternative payment models (APMs) that have emerged in the shift toward value-based care have been initiated by payers and focused on primary care providers. However, there has recently been a new wave of payment reform in which providers, mostly specialists, are designing and implementing their own APMs in their practices. A study published in the September issue of The American Journal of Managed Care® analyzed some of these new payment models to gain insight into what providers are prioritizing in their APMs.
August 14, 2019 – Larry R. Hearld, PhD; Nathaniel Carroll, PhD; and Allyson Hall, PhD
Value-based programs such as accountable care organizations appear to encourage the adoption and spread of care coordination activities by hospitals.
August 13, 2019
On this episode of Managed Care Cast, we're bringing you a portion of a panel discussion about the Oncology Care Model, held in July 2019 during a meeting of The Institute for Value-Based Medicine® (IVBM), an initiative of The American Journal of Managed Care®. At IVBM events, we gather thought leaders to share best practices across medicine, pharmacy, and management in regional locations around the country. This podcast is taken from our meeting focusing on Innovation and Quality in Oncology Care.
August 08, 2019
Transitioning to value-based care is a marathon, not a race, and should be viewed as a mission and a culture, Jeff Hunnicutt, chief executive officer at Highlands Oncology Group, told Amy Ellis, director of quality and value-based care at Northwest Medical Specialties. In order to successfully transform a practice, there needs to be a clear message and set values ingrained in the mindset of staff at the frontline of patient care.
July 29, 2019 – Jaime Rosenberg
The University of Michigan Center for Value-Based Insurance Design (V-BID), in collaboration with a group of healthcare stakeholders, has announced the details of V-BID X, a template for reducing cost sharing for certain high-value services and raising cost sharing for certain low-value services while not increasing premiums or deductibles.
July 25, 2019 – Allison Inserro
A new report from the HHS' Office of the Inspector General praises 20 high-performing accountable care organizations (ACOs) for the strategies they are using in the shift to value-based care.
July 23, 2019
As value-based models continue to change the payment landscape in healthcare, the models require more sophisticated data, analytics, and payment structures, which can lead to more administrative burden, as well as siloed data.
July 11, 2019 – Jaime Rosenberg
CMS has proposed the mandatory Radiation Oncology Model, which would cover radiation therapy spanning a 90-day episode.
July 09, 2019 – Jaime Rosenberg
In 2018, 33% of accountable care organizations (ACOs) assumed downside risk, up from 28% in 2012.
June 19, 2019 – Wallace Stephens
A Quest Diagnostics webinar discussed how lab services fit in with value-based care strategies and could reduce total healthcare costs, improve care coordination, and enhance member experiences.